Skin Care
Four Skin Care Ingredients to Avoid During Pregnancy (And What to Use Instead)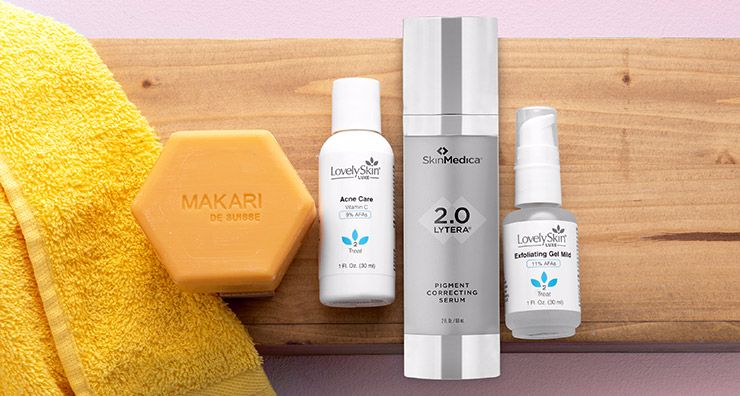 Pregnancy and motherhood can be a beautiful thing, but let's get real—growing a baby can really do a number on a woman's body and cause some unwanted changes in a woman's skin. Of course, there is that radiant pregnancy "glow" some women are lucky to get, but all those increased hormones can also cause pregnancy-induced hyperpigmentation, stretch marks, an increase in acne and more seriously, a condition called pruritic urticarial papules and plagues of pregnancy (PUPPP), which produces intense itching and rashes that won't subside until after delivery.
Additionally, growing and nurturing a baby means considering everything you put into your body and apply onto your skin. In fact, there are a few specific ingredients found in skin care that could be potentially harmful to fetuses. But don't worry, being pregnant doesn't mean you have to give up your coveted skin care regimen. We're breaking down the four key ingredients to avoid, plus the best pregnancy skin care products to keep your growing baby safe while maintaining healthy, radiant skin.
Four Skin Care Ingredients to Avoid During Pregnancy
Before we dive into which ingredients to avoid, we asked Dr. Joel Schlessinger, board-certified dermatologist and LovelySkin founder and CEO, to weigh in on how he advises his patients during pregnancy:
"During pregnancy, there are many seemingly innocuous over-the-counter and prescription products that are unable to be used. I encourage my patients to run prescriptions I write by their ob/gyn in order to be sure. This gives an extra layer of protection for the baby. Most dermatologists avoid any non-essential medications while pregnant due to concerns for the growing baby's health. While most are safe, it simply makes sense to be cautious!"
Hydroquinone
Hydroquinone is the gold standard when it comes to treating hyperpigmentation because it inhibits melanin production that causes unwanted dark spots and uneven skin tone. Studies on exactly how much hydroquinone is absorbed into the body when applied topically to the skin are inconclusive, but Dr. Schlessinger, our CEO of LovelySkin.com and board-certified dermatologist, doesn't recommend these while pregnant. There are other treatment options to choose from, though.
Product to Try Instead: SkinMedica LYTERA 2.0 Pigment Correcting Serum
Keep your complexion smooth and even-toned during pregnancy with this hydroquinone-free lightening treatment. It is safe for pregnancy and while it won't do as good a job as Obagi hydroquinone skin care products, it will help improve uneven skin tone during pregnancy. It's formulated with niacinamide, phenylethyl resorcinol and peptides to balance melanin levels while phytic tranexamic acid work to improve skin texture and lighten dark spots.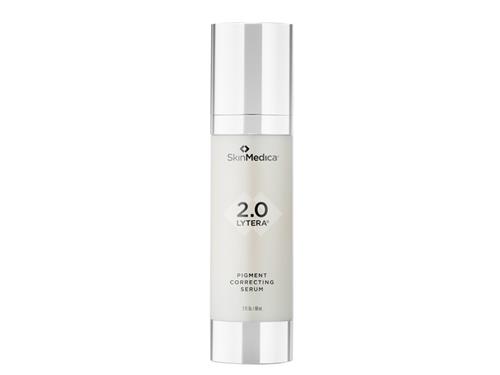 Salicylic Acid
Cleansers, toners and exfoliators formulated with salicylic acid can be very effective at keeping clogged pores and breakouts at bay, particularly during pregnancy when hormone levels can be at an all-time high. Due to the usually low absorption rate of topical beta hydroxy acids, a skin care product with 2% salicylic acid is generally considered safe to use during pregnancy and while breastfeeding. Despite this, we generally recommend avoiding it or, at least, asking your ob/gyn.
Product to Try Instead: Makari Clear Acnyl Antiacneic Sulfur Soap
You most likely won't need to toss your current salicylic acid treatment if the concentration is below 2%, but check with your ob/gyn and dermatologist if you're unsure. If you want to avoid it all together while pregnant but are struggling with breakouts, try this exfoliating soap that uses precipitated sulfur to unclog pores and reduce oiliness.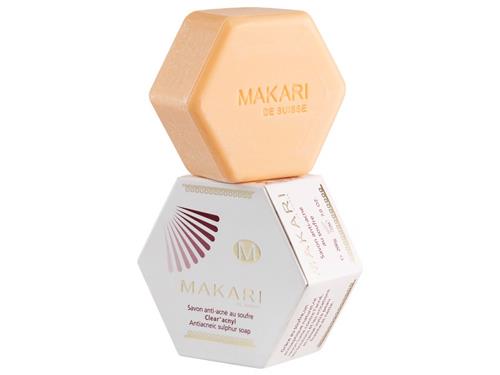 Retinoids
Retinoids are a very effective skin care ingredient and are considered a must-have for any anti-aging or acne regimen, as it encourages healthy cell turnover. They can range from prescription-grade tretinoin to retinol to more diluted vitamin A derivatives. There are several published cases of birth defects in association with topical tretinoin use during pregnancy, and medical professionals say more studies need to be done on the effects of topical retinol use during pregnancy. Most dermatologists recommend discontinuing any retinoid during pregnancy and breastfeeding until more is known.
Product to Try Instead: LovelySkin LUXE Exfoliating Gel Mild 11%
This LovelySkin staff favorite rejuvenates and exfoliates skin with virtually no irritation. Instead of retinol, it is formulated with 11% amino fruit acids and vitamin C that both help renew skin while enhancing its natural ability to retain moisture.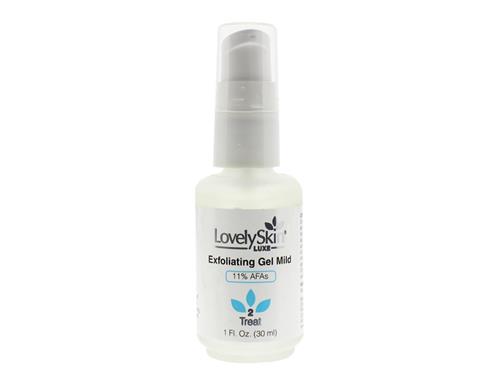 Benzoyl Peroxide
Benzoyl peroxide can be a key component in a mild acne skin care regimen, as it works as an antibacterial agent to penetrate deep into the pores and help kill the P. acnes bacteria that can exacerbate blemishes. Board-certified dermatologist and LovelySkin.com CEO Dr. Joel Schlessinger does not recommend the use of benzoyl peroxide during pregnancy, but you do have effective options to replace it.
Product to Try Instead: LovelySkin LUXE Acne Care Gel
This dermatologist-developed acne treatment gel uses an advanced blend of exfoliating and rejuvenating ingredients to help keep oil, dirt and debris out of pores. It is formulated with amino fruit acids to gently exfoliate the skin and improve blemishes, while simultaneously helping skin to retain moisture. Vitamin C provides potent antioxidant protection and supports collagen production while Dead Sea Minerals encourage damaged cells to heal for overall healthier-looking skin.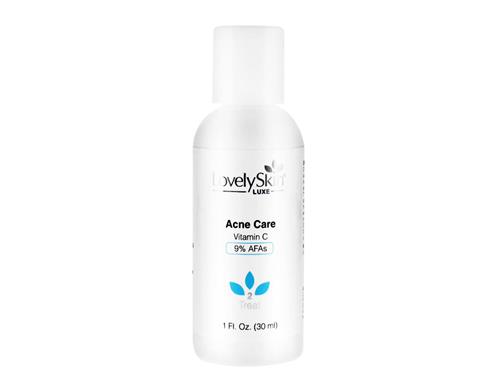 Looking for more mom and baby-approved products? Check out some of the best pregnancy skin care products at LovelySkin.