Skin Care
Green Week: Caudalie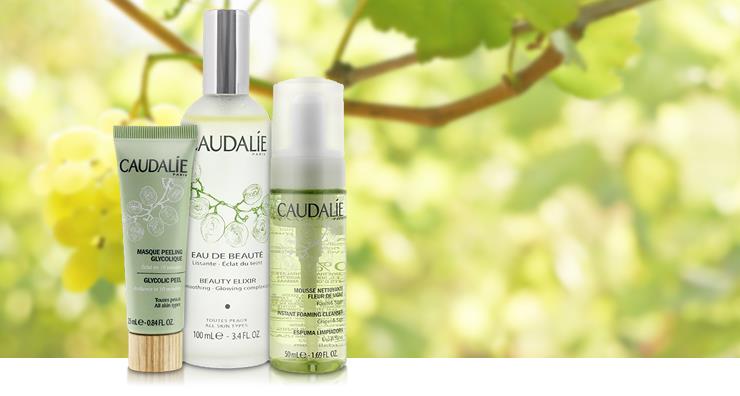 Today, we're continuing to highlight our green skin care lines with a brand that celebrates Earth Day 365 days a year: Caudalie. Read on to find out about Caudalie's commitment to the environment, as well as some of our favorite products by this grape-inspired line.
Caudalie was founded by Mathilde Thomas and her husband, Bertrand, in 1993 in Bordeaux, France. The family owned successful vineyards and focused solely on producing wine. That changed when Professor Joseph Vercauteren, one of the world's top specialists in polyphenols, visited the family's vineyards at Chateau Smith Haut Lafitte. Professor Vercauteren informed the couple that they were "throwing away treasures." He was referring to the parts of the grape and vine that are richest in polyphenols, powerful antioxidants that help promote overall health and defend against signs of aging like fine lines and dark spots.
Working together, Professor Vercauteren and the Thomas's formulated the very first Caudalie products from grape extracts. Today, the company offers over 70 grape-infused products, plus several destination spas and boutiques around the world. Their elegant range includes anti-aging treatments, body contouring products, fine fragrance and sensory spa items.
The Thomas's have stated, "Our wish is to contribute back to the earth a little of what it gives us each day," and they have worked for years to carry out this will.
In 2012, they began to donate 1% of all annual world sales to non-profit organizations that work to protect the planet as part of the 1% for the Planet program. In addition, Caudalie is partnered with the World Wide Fund for Nature on a project that will help protect the forests and wildlife of Sumatra. They continuously work with Nordestra to help plant thousands of native trees and reintroduce endemic bees in Gilbues. They also worked alongside Coeur de Foret, helping to plant 150,000 trees in the Peruvian Amazon.
All Caudalie products are cruelty-free, paraben-free, dye-free, sulfate-free and free of harsh chemicals, and you'll find only the finest natural ingredients. Try these Caudalie favorites recommended by the LovelySkin staff! They make wonderful additions to any springtime routine.
Beauty Elixir is Caudalie's best-selling product for its unique ability to hydrate, tighten pores and boost radiance in just one spritz. The luxurious, refreshing scent is beloved by makeup artists, skin care experts and celebrities alike.
Caudalie Vinoperfect Radiance Serum is a lightweight, milky cream that uses grapevine extract to help fade dark spots, scars and discoloration. The result is a brighter, more youthful complexion.
Caudalie body care products are a great way to improve your skin from head to toe. Nourishing Body Lotion provides long-lasting moisture while helping skin regain softness and elasticity. Like most Caudalie products, it contains grape polyphenols to protect skin and prevent signs of aging.
Do you have a favorite Caudalie product? Let us know in the comments section!
Shop This Blog
Highlights
Hydrate and refresh skin with Caudalie Beauty Elixir. Inspired by Queen Isabelle of Hungary'...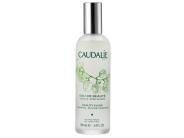 Quick Shop +
Highlights
Prevent dark spots with Caudalie Vinoperfect Radiance Serum. Caudalie Vinoperfect Radiance Serum e...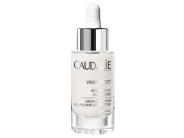 Quick Shop +
Highlights
Moisturize your skin with Caudalie Nourishing Body Lotion. Full of highly nutritious active ingred...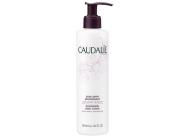 Quick Shop +