Beauty
How to Clean Your Makeup Brushes
by Kristen
|
February 25, 2014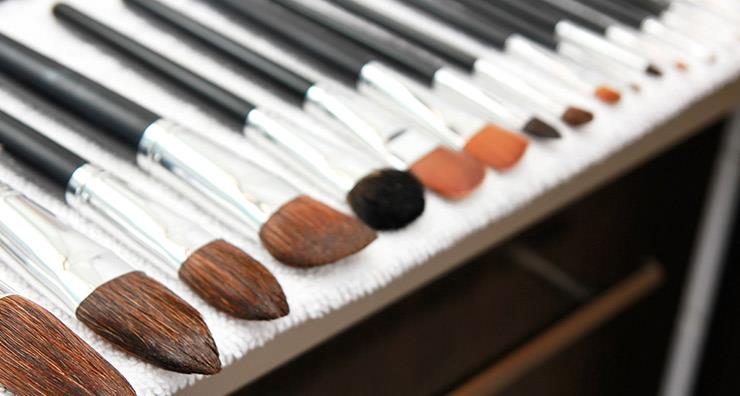 Dirty makeup brushes hold debris, oil and bacteria that can harm your skin. Keeping your brushes clean prevents this buildup from causing skin to breakout. It also helps your tools last longer so you'll always have the best possible makeup application. Learn how to clean makeup brushes with these helpful tips and tricks.
In order to avoid bacteria buildup, it's best to clean your tools after each use with a brush spray. Our top pick is the Colorescience Brush Cleaner, which removes makeup and other impurities with a zesty citrus scent. This brush cleanser is also easy to use thanks to its convenient, quick-drying formula. For best results, spritz the bristles with your brush spray and rub onto a clean towel until no makeup residue is left.
It's also important to deep clean your makeup brushes with a brush shampoo at least once a month to remove any impurities the spray might have missed. jane iredale Truly Pure Shampoo & Conditioner gently cleanses and conditions the bristles with an antibacterial, anti-static formula. This brush cleanser is free of parabens and sodium lauryl sulfate, so the formula won't irritate your sensitive skin. To deep clean your brushes, wet the bristles and massage the shampoo into the brush. Rinse until no makeup residue is left. Always let your tools dry completely before using them again. This will help prevent the spread of bacteria.
Another way to keep your skin healthy is to replace your makeup brushes on a regular basis. Klix offers a unique solution to ensure you always have clean, sanitary tools on hand. This brand offers replaceable brush heads that are convenient, easy and affordable.
What products do you use to clean makeup brushes? Share with us in the comments.
Shop This Blog
Highlights
Offers a zesty citrus scent
Dries quickly
Removes makeup and impurities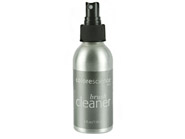 Quick Shop +
Highlights
Ideal gift for a professional makeup artist
Ideal for cleaning natural or synthetic brushes
A two-piece set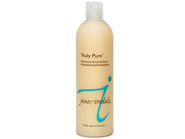 Quick Shop +
Highlights
Ideal for powders
Ideal for blush
Works with powder or cream concealers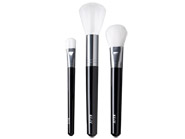 Quick Shop +