Beauty
Yes, You CAN Rock Any Blush You Want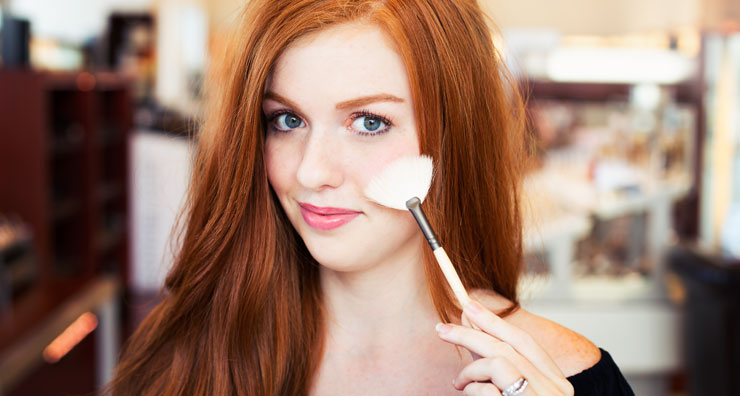 Confession time: we've always been a little shy when it comes to blush. It's just so easy to over-do. One wrong sweep is all it takes to go from natural glow to clown college candidate. But it turns out there's absolutely no reason to fear peachy corals and deep wines. We pulled them off and you can, too. No, really, you can!
For our little experiment, we went for three bold shades in three different formulations: cream, pressed powder and loose powder. Then we chose Mandi, one of our Graphic Designers, to model them. Mandi happens to be ultra-fair, just to add one more layer to the challenge.
Our first pick was Youngblood Crushed Mineral Blush in the shade Cabernet, a deep brick red with a matte finish. This loose powder blush is buildable, but highly pigmented. So pigmented, in fact, that it doubles as an eyeshadow and as a lip color when mixed with a little clear gloss. For this shade, we would have to drop our dense dome brush and pick up the jane iredale White Fan Blush Brush.
This fan brush allows you to achieve the perfect whisper-light application of powder products. Its white boar bristles allow you to see just how much product you've picked up, giving you maximum control—a necessity with deep blush colors. We barely needed any Cabernet to make a big impact!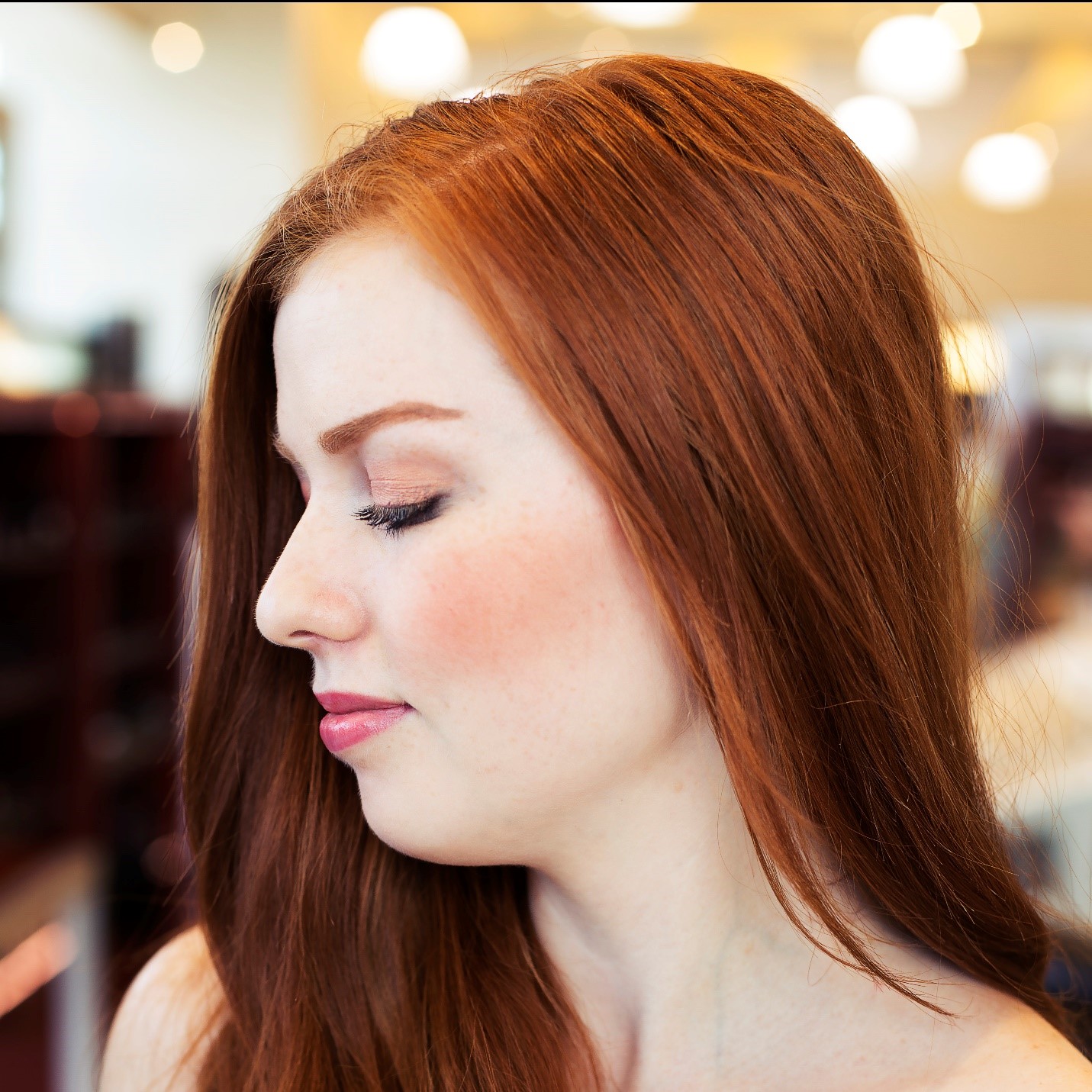 Next up was Youngblood Pressed Mineral Blush in Temptress. This shimmery deep berry red caught our eye right away. Not only is it wildly different than the other shades in the line, it's got fall written all over it (not to get ahead of ourselves or anything). The jane iredale White Fan Blush Brush came to the rescue once again.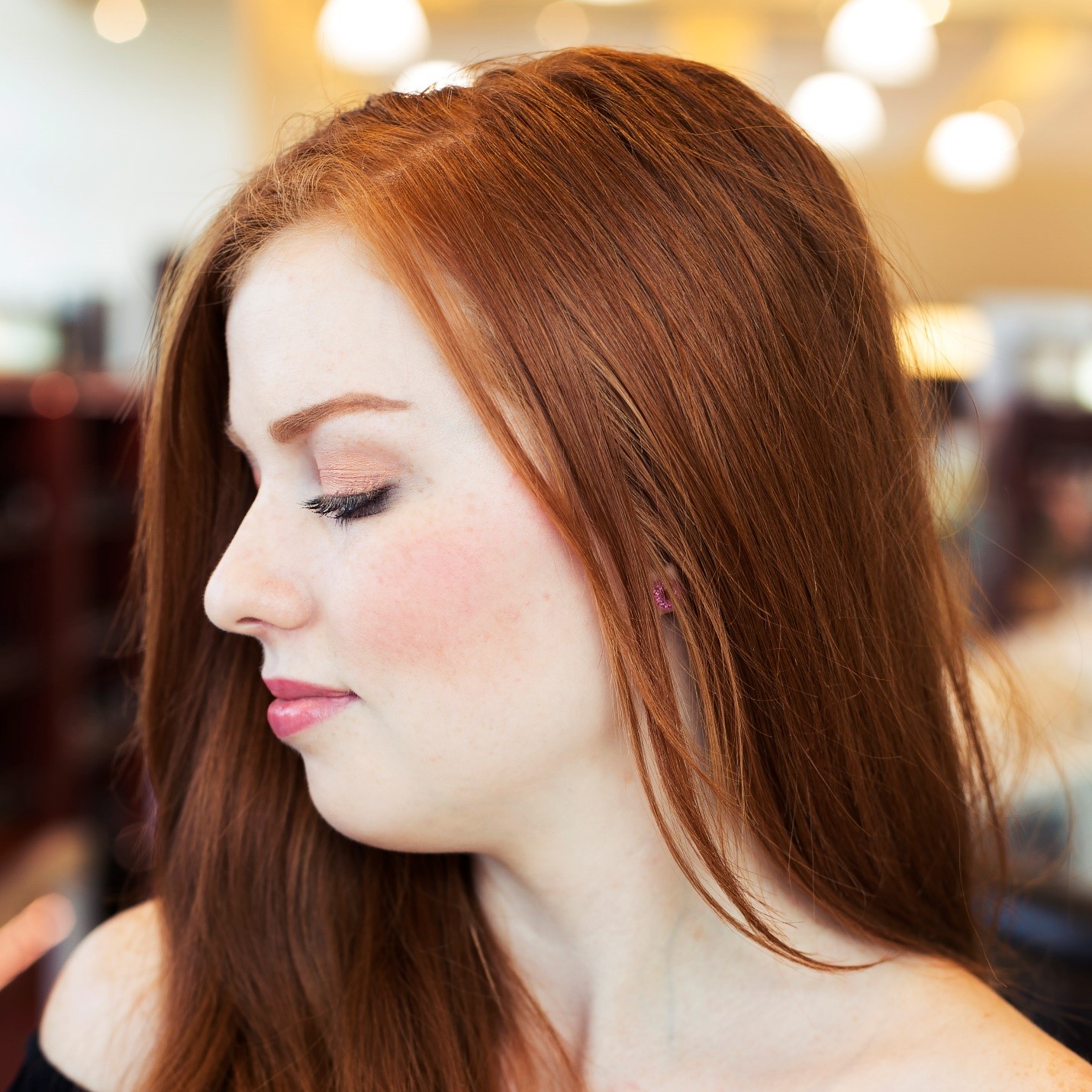 For our last shade, we switched gears once again and picked up Youngblood Luminous Crème Blush in Tropical Glow, a bright peachy coral. This oil-free, lightly hydrating cream goes on sheerer than powder, but it has a subtle shimmer to it to create a youthful, dewy look. For this blush, just clean fingers provided the best application. We used dabbing motions to pick up a little color and then those same dabbing motions to place the color on the cheek and lightly blend.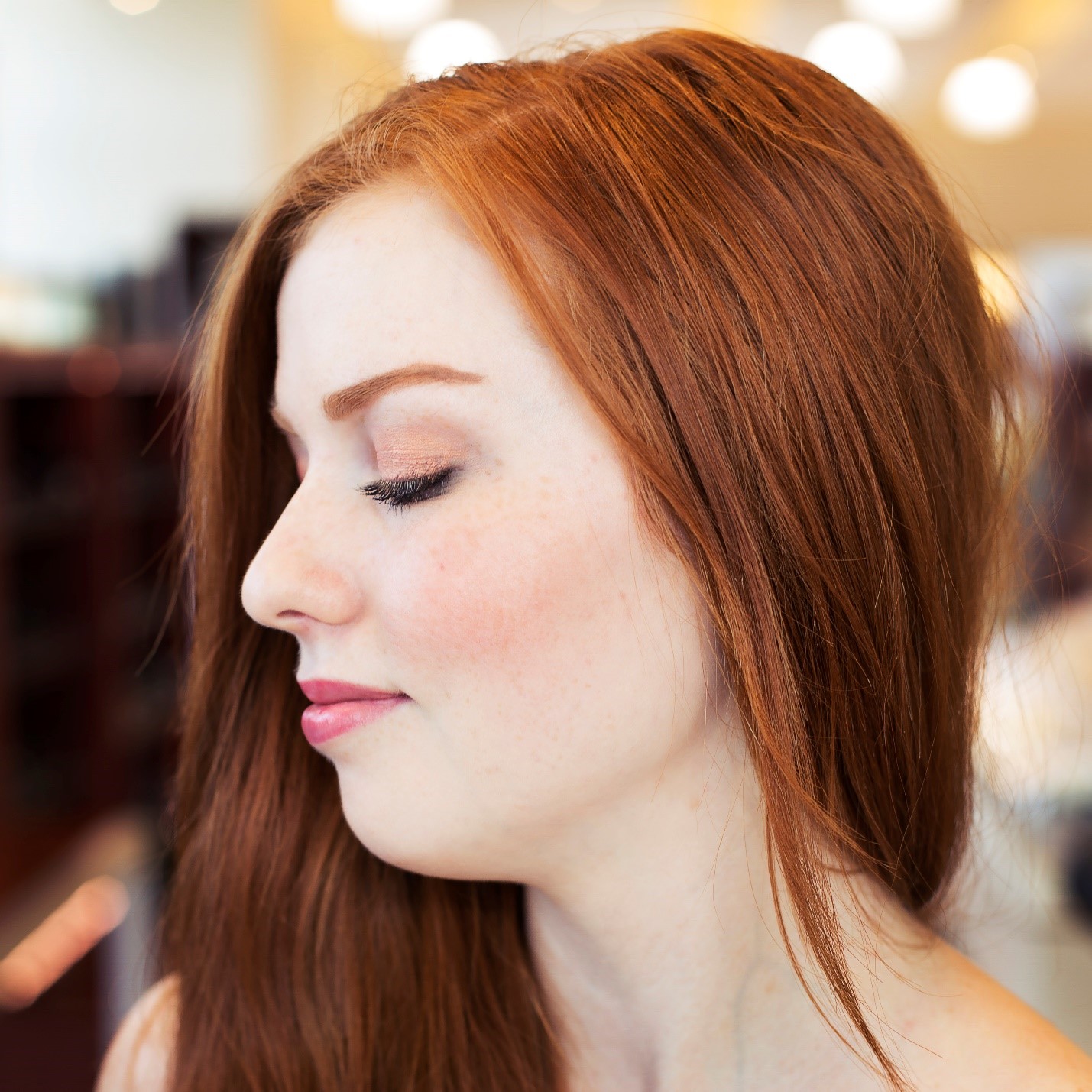 Are you brave enough to try out a bold blush for yourself? Let us know in the comments below, or tell us on Facebook, Twitter or Instagram using #LovelySkin!
Shop This Blog
Highlights
Made with natural bristles
Perfect for applying powders
Provides sheer color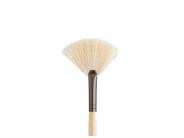 Quick Shop +
Highlights
Illuminates the cheeks, eyes and brow bone
Offers rich, mineral pigment color
Blends easily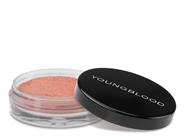 Quick Shop +
8 colors
Highlights
Give cheeks a burst of color and radiance with this cream-textured blush. The oil-free formula comb...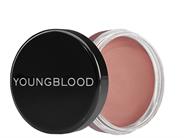 Quick Shop +
7 options
Highlights
Enjoy the convenience of our mineral-based cheek color with our sleek, magnetic-closure compact. Gr...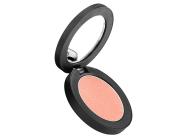 Quick Shop +
8 options
Connect with Us!