Skin Care
Ingredient Spotlight: Ferulic Acid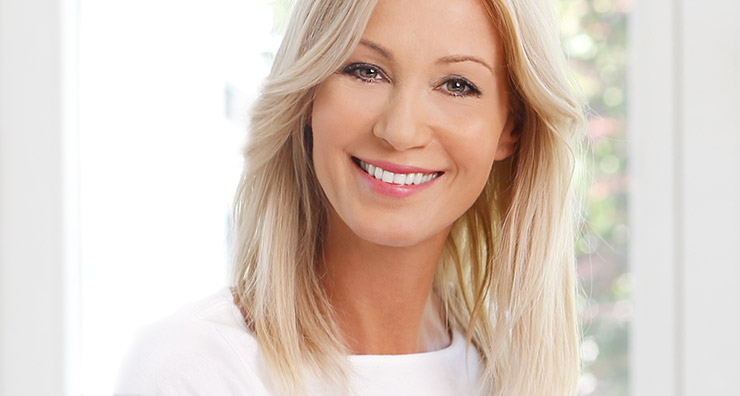 Ferulic acid is an anti-aging ingredient that provides an added bonus: it enhances the efficacy of other skin care ingredients. Most often, it is paired with vitamins C and E to boost their benefits. Read on to learn more about this powerful antioxidant and how to incorporate it into your skin care regimen.
Ferulic acid is a plant-based antioxidant found in the seeds of fruits and vegetables as well as in bran. It helps to enhance the potency of other ingredients and stabilize them. It is often paired with vitamins and other anti-aging ingredients to provide skin with protection against free radicals, which cause signs of aging including fine lines, wrinkles and dark spots. Ferulic acid is also effective in minimizing the effects of sun damage.
To fade signs of aging, apply LovelySkin Vita-CE with Ferulic Acid. This multi-stabilized and highly potent serum uses ferulic acid to enhance the effects of vitamins C and E. It helps boost collagen and elastin while also providing free radical protection. It is intensified with a dual Trans-Epidermal Carrier that delivers unparalleled results to minimize signs of aging and treat hyperpigmentation.
SkinCeuticals C E Ferulic neutralizes free radicals with a combination of ferulic acid and vitamins C and E. This formula replenishes skin's lipids to reduce the appearance of wrinkles while increasing firmness. The serum remains effective for a minimum of 72 hours, making it a powerful step in your anti-aging routine.
To reduce the appearance of signs of aging in the delicate eye area, apply Dr. Dennis Gross Skincare Ferulic Acid Retinol Correction Eye Serum. It contains retinol to improve skin texture and laxity while ferulic acid addresses fine lines and wrinkles. The dynamic combination of these two ingredients results in a younger-looking complexion.
Pair your eye serum with Dr. Dennis Gross Skincare Ferulic + Retinol Eye Cream with ECG Complex. This moisturizer uses ferulic acid and retinol to increase firmness and improve elasticity. The ECG Cellular Complex strengthens the skin's regenerative ability for healthier skin.
Hydrate your complexion with Dr. Dennis Gross Skincare Ferulic + Retinol Fibroblast Anti-Aging Moisturizer. Combining ferulic acid with retinol, it helps to minimize the appearance of fine lines and wrinkles. This paraben-free cream also increases the skin's natural moisture barrier while restoring elasticity to sagging skin.
Do you have questions about ferulic acid? Ask us in the comment section.
Shop This Blog
Highlights
Protects against free radicals
Boosts collagen and elastin
Fades signs of aging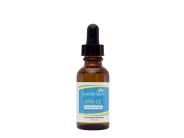 Quick Shop +
Highlights
Firms skin
Contains antioxidants
Stimulates collagen production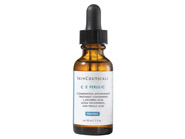 Quick Shop +
Highlights
Reduces visible signs of aging
Firms skin
Improves skin texture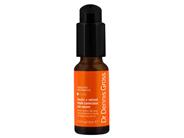 Quick Shop +
Highlights
Restore a youthful look with this Dr. Dennis Gross Ferulic Retinol eye cream. A science-proven eye...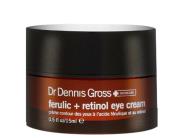 Quick Shop +
Highlights
A powerful anti-aging moisturizer that rebuilds damaged skin.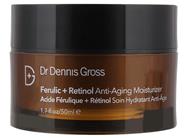 Quick Shop +