Skin Care
Ingredient Spotlight: Resveratrol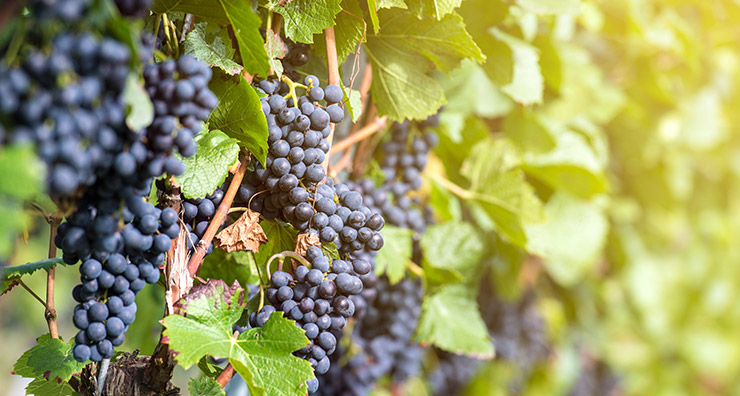 It's no secret that red wine has cardiovascular benefits thanks to the antioxidant resveratrol. What you may not know is this same heart-healthy ingredient keeps your skin healthy, too. Resveratrol is a powerful anti-aging antioxidant found in red grapes that looks just as good on your skin as it does in your wine glass.
Skin is constantly at risk of damage caused by free radicals, unstable molecules produced by UV rays, pollution and lifestyle factors such as alcohol or cigarette smoke. They accelerate signs of aging including fine lines, wrinkles and dark spots. Resveratrol neutralizes these free radicals to protect your skin from damage. This effective ingredient strengthens and supports the skin's defense and repair systems while improving tone, texture and firmness.
Add resveratrol to your daily routine with LovelySkin LUXE Mattifying Antioxidant Moisturizer. Its hydrating formula contains resveratrol to defend against free radicals while peptides help repair cellular damage. This oil-free moisturizer minimizes shine to leave skin with a matte finish. Apply it daily to significantly improve the tone and texture of your complexion.
SkinCeuticals Resveratrol BE harnesses the power of resveratrol to improve your complexion. This formula contains pure, stable resveratrol to repair free radical damage and correct signs of aging. It also contains baicalin and vitamin E to strengthen and nourish skin. Apply this serum every evening to wake up to improved tone, texture and elasticity.
To treat signs of aging around your eyes, apply Caudalie Resveratrol Lift Eye Lifting Balm. This fragrance-free eye balm combines resveratrol with hyaluronic acid, peptides and a plant complex to improve the delicate eye area. It helps reduce the appearance of dark circles, under-eye puffiness and wrinkles.
Replenix Power of Three Cream uses resveratrol, green tea polyphenols and caffeine to neutralize free radicals. This trio of ingredients minimizes the appearance of fine lines, wrinkles and dark spots while helping to prevent new signs of aging from forming. The formula also contains soothing cucumber and rosemary extracts to calm redness while hyaluronic acid and squalene hydrate skin.
Dr. Dennis Gross Skincare Extra Strength Alpha Beta Peel is an at-home chemical peel that diminishes signs of aging. The first step refines your complexion using alpha and beta hydroxy acids to gently exfoliate. The second step contains resveratrol and other antioxidants to improve skin's tone and texture while balancing and boosting radiance. Use this peel once a week for a younger-looking complexion.
Have you tried a resveratrol product? Tell us in the comment section.
Connect with Us!