Skin Care
Ingredient Spotlight: Hyaluronic Acid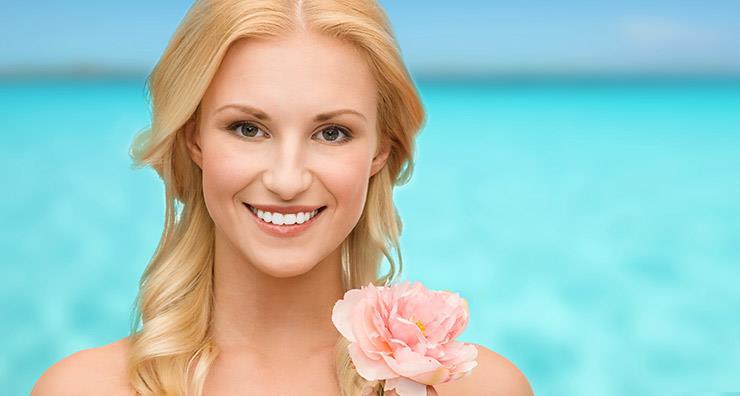 Hyaluronic acid is a substance that naturally occurs in the body and is most highly concentrated in fluids of the eyes and joints. You may have first heard of hyaluronic acid for its ability to treat conditions like osteoarthritis and cataracts. However, in the last decade especially, hyaluronic acid has become one of the most widely used ingredients in skin care.
One of the main benefits of hyaluronic acid is its unique ability to retain moisture. This smart nutrient is known to hold up to 1,000 times its weight in water. Not only does it hold moisture, it adjusts its absorption rate to reflect its environment. This means that depending on the climate and humidity levels outside, hyaluronic acid will adjust its absorption rate to deliver just enough moisture from the outside air to your skin.
As we age, our skin tends to lose moisture and therefore, plumpness. Hyaluronic acid can work to boost elasticity, minimize the appearance of fine lines and wrinkles and restore hydration to mature skin. Topical hyaluronic acid creates a protective barrier that locks in moisture and promotes a more youthful complexion. It also has the ability to protect the skin from the harmful UVB rays that cause dark spots.
Hyaluronic acid has become one of the most widely used dermal fillers since it's a safe, naturally occurring substance that produces excellent results. Juvéderm, Perlane and Restylane are among the most popular hyaluronic acid fillers that Dr. Joel Schlessinger, board-certified dermatologist and founder of LovelySkin.com, offers his patients at Skin Specialists of Omaha.
Using a tiny injection, hyaluronic acid is introduced beneath the skin's surface. It then creates volume, filling in folds and wrinkles, lifting the lip and creating a softer, more supple complexion. Dr. Schlessinger likes to recommend hyaluronic acid to his patients particularly for wrinkles, jowls and as a long-lasting alternative to collagen lip implants. These fillers may also treat acne scarring and cheek depressions. They last twice as long as collagen fillers and dissolve slowly over a period of months. Because they're not permanent, hyaluronic acid fillers are a great way to replenish your natural beauty whenever you feel the need. Areas can be improved with one treatment and it's then your choice whether you'd like to have a maintenance procedure or touch-up.
If you'd like to experience the anti-aging benefits of topical hyaluronic acid, there are a variety of skin care products available at LovelySkin.com. Neocutis Hyalis utilizes 1% hyaluronic acid to restore much-needed moisture to extremely dry skin. The gentle formula addresses signs of aging like fine lines and wrinkles. It's also perfect for calming skin conditions like rosacea and eczema. Diminish wrinkles and soften skin with SkinCeuticals B5 Hydrating Gel. Hyaluronic acid moisturizes while vitamin B5 helps to repair tissue damage. For an all-natural product that addresses multiple aging concerns, try Kerstin Florain Correcting Hyaluronic Acid. This nourishing serum soothes irritated skin and helps it maintain its suppleness.
What product do you reach for when your skin needs the healthy moisture of hyaluronic acid? Let us know in the comments below.
Shop This Blog
Highlights
Deeply hydrates the complexion
Plumps and smooths skin
Soothes irritation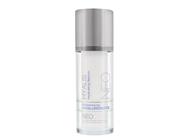 Quick Shop +
Highlights
Binds moisture to the skin
Promotes tissue repair
Minimizes the signs of aging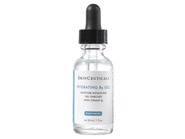 Quick Shop +