Skin Care
Is It Really Okay to Shave Your Face?!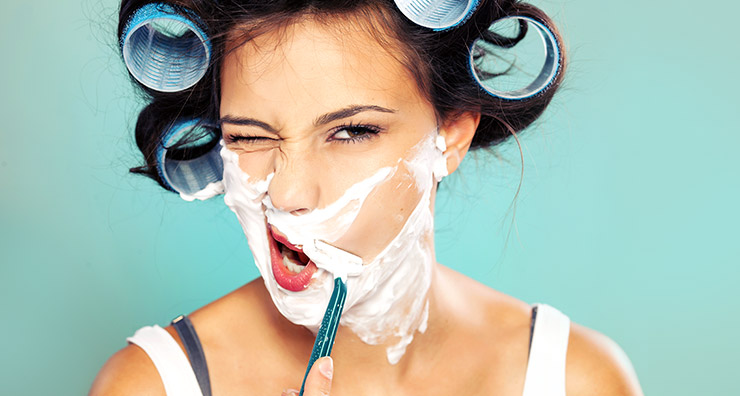 It's a YouTube trend we can't help but notice: women are shaving their faces at home in the name of softer skin and smoother makeup application. Our take? Definitely not worth it. You're going to want to put down that disposable razor and here's why.
You could seriously injure your skin.
When you shave your face, any of the everyday irritations you've probably already experienced from shaving your legs are fair game. Scarring, razor burn, ingrown hairs, nicks, cuts and bacterial infections are all risks you take. It's easy to throw on a pair of pants to hide imperfections on areas like your legs, but your face is a whole different story. Short of a large bandage or ski mask, there isn't much you can do. These issues can also be slow to heal since your face receives so much exposure to the elements on a daily basis, and they'll inevitably affect your makeup and skin care routines.
Aestheticians undergo rigorous training and testing to do similar procedures.
We're pretty sure this whole shaving at home fad was inspired by dermaplaning, a professional spa exfoliating procedure that involves gently ridding the face of "peach fuzz" and dulling skin cells with a small, scalpel-like tool. Dermaplaning is a completely safe and simple treatment at the hands of a licensed aesthetician, but that's just the thing: you need a license. The professional beauty world takes putting sharp objects near your face seriously (as we all should!), and requires aestheticians to pass specialized training and testing in order to perform dermaplaning. Another big clue you shouldn't try it at home!
Shaving isn't the only answer when it comes to soft, smooth skin.
There are so many options when it comes to exfoliation and hair removal, you're basically guaranteed to find one that works perfectly for you. Professional dermaplaning, peels, facials, microdermabrasion and waxing are some of our spa favorites.
For an at home option, try the new DERMAFLASH Facial Exfoliating Device. Inspired by dermaplaning, this tool uses sonic vibrations to gently sweep away dulling impurities and fine hair from the skin's surface. The result is brighter, smoother and more vibrant skin you can achieve in about five to ten minutes just once a week. It's safe, hygienic and it definitely beats your safety razor!
Will you try the DERMAFLASH device? Let us know in the comments below, or tell us on Facebook, Twitter or Instagram using #LovelySkin!
Shop This Blog
Highlights
Gently exfoliate skin with DERMAFLASH Facial Exfoliating Device. WHAT IS DERMAFLASH? DERMAFLASH i...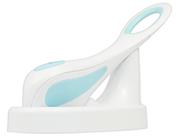 Quick Shop +
2 colors
Highlights
Keep your DERMAFLASH device in working order with this replenishment kit. THE ESSENTIALS A replen...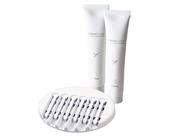 Quick Shop +
Connect with Us!