News and Events
Just in at LovelySkin: Dr. Dennis Gross Triple C Peptide Firming Oil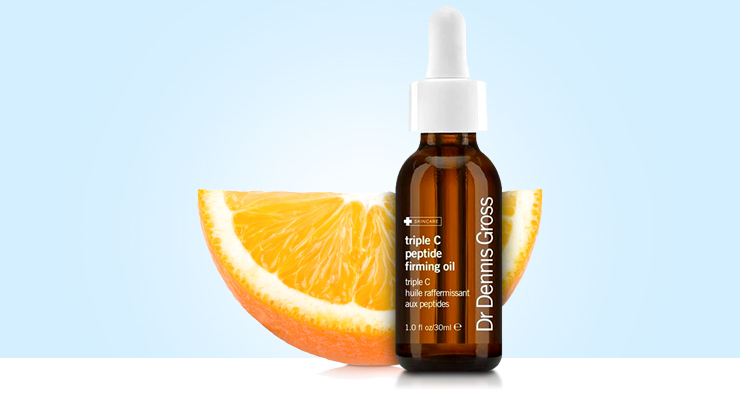 Are you experiencing dull, tired skin due to the natural aging process, stress or overexposure to the sun? We have just the thing. Dr. Dennis Gross Triple C Peptide Firming Oil has just arrived at LovelySkin.
Peptides are compounds of two or more amino acids, the building blocks of protein. Not only do they act as moisture-binding agents, peptides have the unique ability to communicate with cells and encourage healthy regeneration. Triple C Peptide Firming Oil features an innovative chain of water- and lipid-based peptides. When combined with the nutrient-rich oil base, these ingredients have the power to rebuild collagen and facilitate repair.
In addition to peptides, the oil is packed with vitamin C, one of the most potent antioxidants on the market for protecting skin against the environmental stressors that cause signs of aging. Triple C Peptide Firming Oil contains a triple complex of vitamin C to provide powerful antioxidant protection against free radicals at each cellular stage.
Skin-healthy vitamins and minerals pack even more of an anti-aging punch. Squalane, phospholipids and ceramides help replenish moisture at the surface level and strengthen the skin's natural barrier against water loss and environmental stressors. Essential fatty acids, 17 nutrient-rich botanicals, vitamin D and vitamin K help energize depleted skin and enhance elasticity.
The oil works by protecting cells during the water and lipid phases. This helps to bridge the gap in communication between cells and the skin's natural repair functions. The result is a more balanced and moisturized complexion, as well as a marked boost in radiance, firmness and tone. Dehydrated skin is quenched and renewed for an overall smoother and more youthful appearance.
What could be better than powerful anti-aging ingredients suspended in an intensely nourishing oil? Winning one, of course!
Entering is easy. Just comment below telling us why you're excited to try Dr. Dennis Gross Triple C Peptide Firming Oil, and you'll automatically be entered into the drawing. We'll select three lucky winners and make an announcement on the blog.
One entry per household. Regular contest rules apply.
This contest has now ended. Thank you to everyone who entered and congratulations to our winners, Robin W., Nicole T. and Christina L.!
Shop This Blog
Highlights
Complexion-brightening, skin-strengthening oil. Combining three forms of vitamin C with an innovati...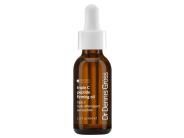 Quick Shop +