Skin Care
LovelySkin Survival Guide: Skin Care for Winter Travel
by Aaron
|
January 01, 2019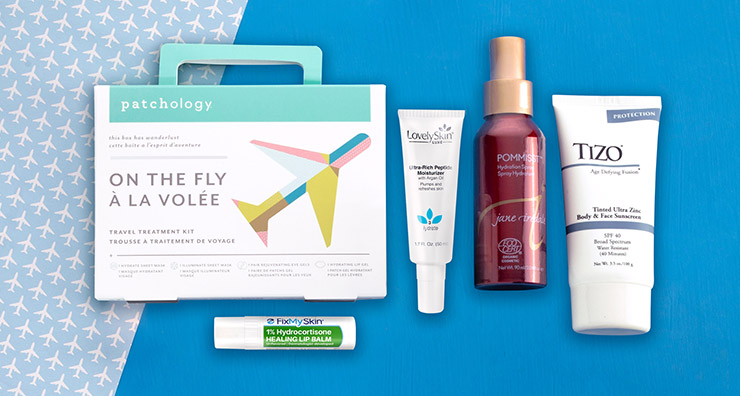 Winter is officially in full swing, which means the wind's blowing and temperature's dropping. Not even the snow can prevent families everywhere from road tripping or jet-setting to and fro. However, winter travel doesn't have to spell disaster for your complexion. With LovelySkin as your beauty guide and these products by your side, you'll have no need to fret Jack Frost's nipping this season!
Don't Let Dry Skin Put a Damper on Your Getaway
While many are hesitant to exfoliate in the winter due to fear of drying out their skin, it's still a necessary part of any skin care routine. We asked board-certified dermatologist and CEO of LovelySkin, Dr. Joel Schlessinger, why exfoliators are essential all year round:
It's true that proper hydration is absolutely necessary for maintaining healthy skin during the winter. However, just any product won't due. When searching for your winter moisturizer, be on the lookout for glycerin and shea butter. Glycerin binds water to the skin to prevent dryness while shea butter protects the skin from dehydration. Argan oil is another great hydrating ingredient that also provides antioxidant benefits and reduces inflammation–two benefits that make a difference during the winter.
Fortunately, you can find all of these nourishing ingredients in one product! The LovelySkin LUXE Ultra-Rich Peptide Moisturizer contains glycerin, shea butter and argan oil to prevent moisture loss and maintain hydration. In addition, it provides potent antioxidant benefits with grape seed oil and squalane to protect against free radical damage. Do you have anti-aging concerns in addition to your need for hydration? Powerful peptides repair cellular damage and promote a more youthful complexion, putting your worries to rest.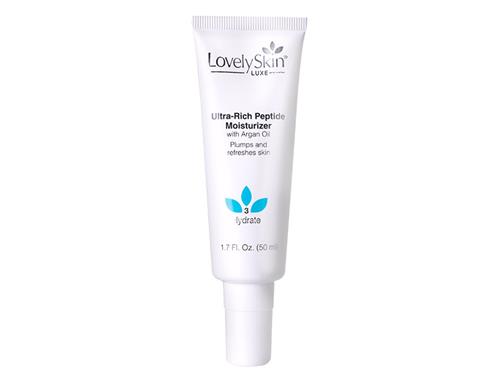 Prevent Dehydration with a Hydrating Facial Mist
Between the winter winds and cranked furnaces, there's no escaping winter dryness. Be prepared and prevent skin from becoming dehydrated by keeping your favorite facial spray on standby. Whether you're setting makeup in the morning or need a pick-me-up during a long layover, a nourishing facial spray can be a true skin-saver when you're on the go. For winter, we recommend a hydrating mist with antioxidant protection, like the jane iredale POMMISST Hydration Spray, to prevent premature aging from environmental stressors. This lightweight mist performs well as both a setting spray and soothing treatment to relieve common winter skin concerns like tightness, redness and itching thanks to its aloe and olive leaf extracts.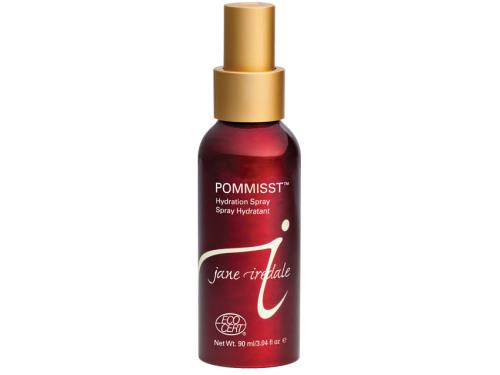 Keep Lips Moisturized and Protected
Since lip skin is thin and contains no oil glands to regulate moisture on its own, it is especially vulnerable to dryness and premature aging. Even more of a threat in the winter, if you leave lips out in the cold with no protection, they can quickly become chapped and cracked. Unfortunately, many people forget to apply their favorite lip balm until their lips are already feeling the effects of a harsh winter. Make lip hydration a priority with the FixMySkin Healing Lip Balm Unflavored with 1% Hydrocortisone. This medicated treatment provides everything lips need to stay healthy. Its 1% hydrocortisone provides fast and easy relief in the event lips are already chapped due to winter dryness. Once lips are healed, shea butter and beeswax prevent moisture loss to avoid further dehydration. Convenience is key when it comes to vacations, and this travel-friendly tube makes lip care as convenient as can be.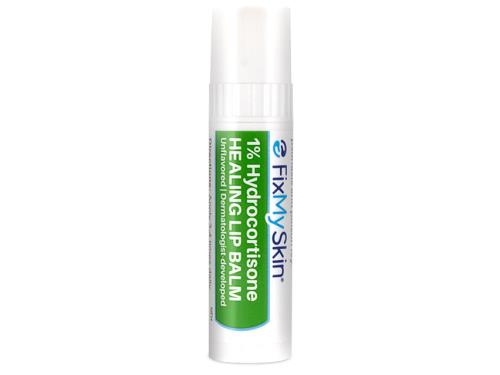 Don't Forget to Pack Your Sunscreen
From snowball fights to early morning flights, sunscreen is no less of a travel essential in the winter than it is during the summer. Even though you may be covered up more than usual and the sun doesn't seem as intense, it's still important to apply sunscreen on the face and body regularly, including during travel. Remember, UV rays reach the skin through windows and reflect off the snow, making sunscreen a winter must. This goes for flights as well. If you prefer the view that comes with a window seat, be sure to apply sunscreen before your flight. For a sunscreen that provides the broad-spectrum protection needed to get you through the season unscathed, look no further than the TiZO Ultra Zinc Body & Face SPF 40. Enhanced with antioxidant-rich and hydrating ingredients, this mineral sunscreen contains 20% zinc oxide to defend against harmful UVA/UVB rays. Since this lightweight sunscreen is also water-resistant, it's also the perfect companion for those looking to enjoy outdoor winter activities like skiing or snowboarding.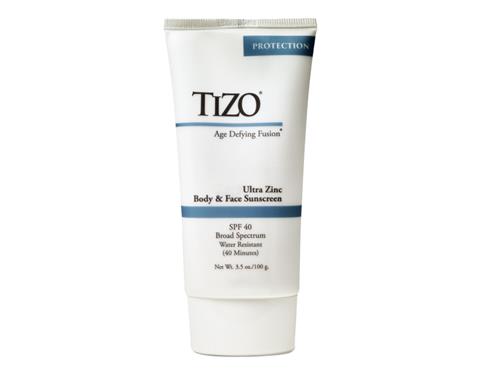 Unwind after a Day of Travel with a DIY Spa Session
You've arrived at your destination, unloaded your luggage and unpacked your belongings–your winter getaway is officially underway! What better way to celebrate a successful day of travel than immersing yourself in a little R&R? The Patchology On the Fly Kit lets you take the comforts of an at-home spa day across the country. This rejuvenating kit provides two masks, allowing you to tailor your experience to your needs. The Illuminate FlashMasque contains licorice extract and vitamin C to boost radiance and revitalize tired complexions. If your skin is craving moisture, the Hydrate FlashMasque quenches thirst with vitamin B5 and hyaluronic acid, which bring both immediate relief and long-lasting hydration to dry skin. Round out your session with the Rejuvenating Eye Gels and Hydrating Lip Gel. In addition to their moisturizing properties, these hydrogel formulas instill skin with antioxidant-rich green tea and caffeine to address puffiness and inflammation. The best part? It only takes five minutes for your skin to be refreshed, recharged and ready to tackle your itinerary!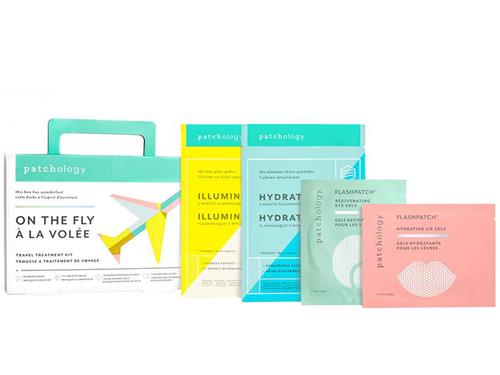 Looking for other ways to winterize your regimen? Check out these winter hair care tips, and learn how to keep your locks luscious all season long.
Shop This Blog
Highlights
Provides long-lasting hydration
Improves signs of aging with peptides
Provides antioxidant protection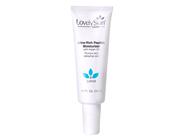 Quick Shop +
Highlights
Sets makeup
Contains antioxidants
Conditions skin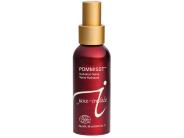 Quick Shop +
Highlights
More powerful than regular balms
Medicated to heal cracked lips
Travel-friendly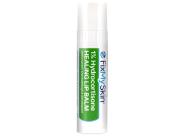 Quick Shop +
Highlights
Hydrate skin
Minimizes under eye puffiness
Ideal for travel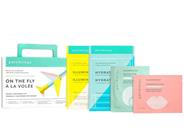 Quick Shop +
Highlights
A mineral formula
Hydrating sunscreen
water resistant sunscreen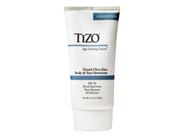 Quick Shop +
2 options
Connect with Us!