News and Events
2018 Year In Review: Dr. Schlessinger's Holiday Newsletter!
by LovelySkin
|
December 31, 2018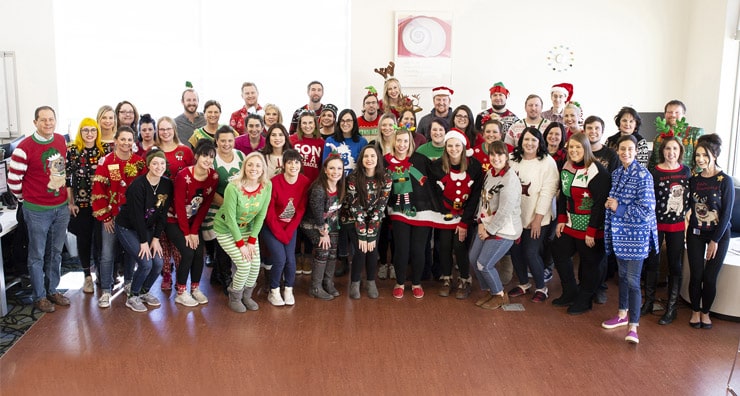 Dear Patients and LovelySkin Customers,
Year's end is a time to reflect on my team's accomplishments this year, as well as the incredible support from patients, customers, family, and of course, our amazingly dedicated staff.
As a company, we have always tried to be a trendsetter. This year we began providing a living wage for all employees, with the minimum wage of $15 for any employee. We hope that other similar companies will emulate this.
We made the decision to take all shaving brush products that had badger hairs off the shelves, throwing out thousands of dollars of stock, in order to be cruelty-free (and were recognized by PETA at the same time).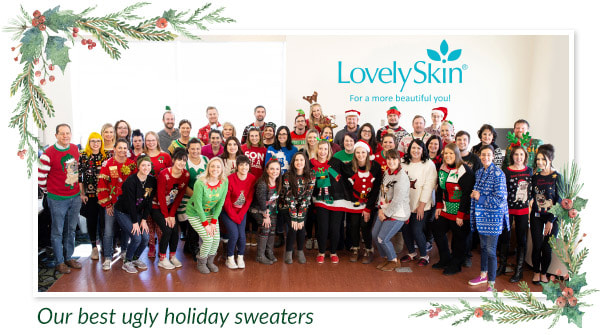 There were many noteworthy happenings during the year.
We experienced significant growth this year as we continued to add new staff members, patients, and customers at the LovelySkin store and website. Growth came from many areas, including new customers, as well as from new brands that we were able to bring on due to our standing in the field and reputation for unparalleled customer service.
Last year, we began automating the warehouse and this year we took it to the next level, while doubling the size of the existing warehouse at the same time. Although we don't have any robots (yet), we have a very sophisticated operation where boxes are sent on a journey that can be nearly as long as a football field! The end result is faster delivery with fewer, if any, errors. Our customer service team continued to excel, winning the Bizrate Platinum Circle of Excellence award for a 7th time!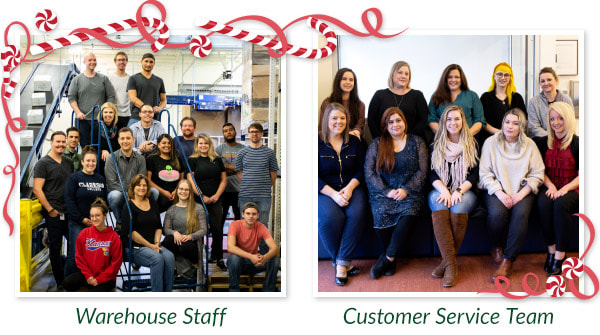 Once again, our burgeoning customer service team outgrew the space, adding more desks and figuring out ways to make sure calls were answered efficiently. Over the holidays, many employees from the medical clinic (and yours truly) helped during these busy times and it was enjoyable to chat or write to customers from all over the world. We now have a reach of well over one million between our customers, patients and social media followers, which is truly astounding.
The newest additions to the LovelySkin website
Twenty-six new product lines were added, including several hair care lines, skincare lines (Sunday Riley being one of them) and tools this year. We also added the Brightening Gel, containing Asefetida, from our own LovelySkin Luxe line! We were delighted to see Prevention Magazine hail FixMySkin 1% Hydrocortisone Healing Balm (invented by my son, Daniel Schlessinger, and myself) as one of their Top Picks! Here is a video to get a closer look at some of the upgrades we've made this past year at LovelySkin and Skin Specialists.
One of the main focuses of our remarkable IT team was to bring Brilliant Distinctions (a SkinMedica program) to our website. With huge efforts, this became a reality in October. Our customers love it as they can now earn benefits for any SkinMedica purchase!
Adding new lines and products is truly personal for us and this year was particularly meaningful as we purchased the line that, starting in 1998, I had worked to develop and popularize. Invented by Dr. Marvin Klein of Bloomfield Hills, Michigan (blessed memory), this line was decades before its time. The nucleus of this line is amino-based filaggrin antioxidants, which act like a repair system for challenged and damaged skin. With the advent of more pollution, less ozone and screen time exposure, this line is incredibly timely. It is so fulfilling to be able to carry on Dr. Klein's legacy and work. We have had great success and happy to be providing this product line to doctors all over the world and on our own site under the AFA moniker.
We also have some exciting new products coming next year as well. Many of these products will be improved reformulations of existing products, but some will be quite novel for us. These should start to arrive in late spring/early summer!
We continue to be one of the top 15 Health and Beauty Cosmetic Web Retailers in the world (Internet Retailer data), a wonderful accomplishment, and we are one of the top 1000 Internet retailers in the world.
Our reach around the world and involvement in the industry continues to grow, while we continue the family orientation so important to us. We have fun at work and enjoy what we do, every day of the year. I believe this is reflected in our high level of customer satisfaction, and we don't intend to change that any time in the future!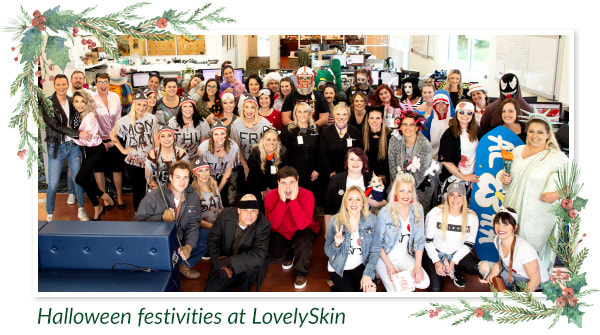 We have always resisted becoming a 'corporate' website - instead, we relish our personal involvement with our users as a family-owned business. While many of our competitors have the goal of being bought by a large corporate entity, that is not our intent. Truly, the joy we obtain from being a part of our 120+ employees' lives wouldn't be possible in a corporate environment.
Remaining a family-owned company allows us to interact with our employees and you in a way that hopefully distinguishes itself and provides an experience that brings you back when it is time to purchase skin care products. Our Omaha-based, Midwestern values-oriented customer service is a distinction we hope never goes out of style.
Our team is also committed to helping others, something that the entire team did this year when we volunteered at the Omaha Open Door Mission and when my wife Nancy and I went to Cuba on a medical/religious mission. Additionally, we were able to assist many of our customers in California who were tragically affected by the wildfires. At home, we asked our vendors to donate to We-Act (a Rwandan genocide charity) and the Open Door Mission instead of sending any holiday gifts to the office.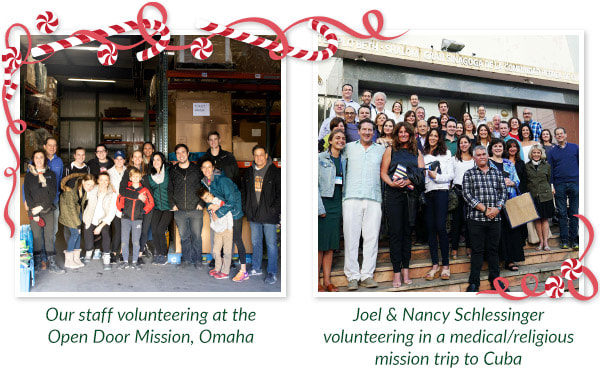 The medical side of the business has continued to grow, in part because we have added several new wrinkle treatments and have researched a new option for cellulite that is currently in trials. Additionally, we continue to research new treatments for hair loss, eczema, psoriasis and wrinkles. Many innovations continue in dermatology and cosmetic surgery and the future looks bright!
This was the tenth year for our Cosmetic Surgery Forum conference in Las Vegas, which I founded to train both young and established dermatologists on new techniques in dermatology and cosmetic surgery. Over 500 attendees were present this year, and I personally sponsored 68 residents (now a total of 800 since inception) in dermatology, ophthalmology and plastic surgery so they could learn and be an asset to the profession I love and respect. Next year, we are moving the meeting to Nashville, which is going to be exciting!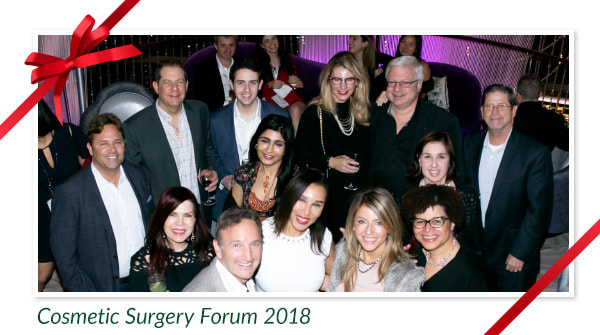 The LovelySkin retail store has continued to be successful in its 8th full year, and was once again voted the "Best Beauty Supply Store" in Omaha. Competing against powerful and well-known brands was a huge challenge, but we succeeded! Additionally, our website, LovelySkin.com, was once again voted one of the top three websites in Omaha.
Our spas, LovelySkin Spa in the clinic and LovelySkin Spa Express in the retail store, were honored as one of the top three spas in Omaha – for the sixth year in a row! Both spas are seeing large increases in services performed and in customer satisfaction.
I was fortunate and honored to be voted Best Dermatologist and Best Cosmetic Surgeon in Omaha this year for the 18th year in a row. Thank you to all of you who voted!
On a personal note, my son, Daniel, is now a fourth-year medical student. As this is written, he is interviewing for residencies (he wants to go into dermatology), which makes me immensely happy and proud.
Nancy, my wife, continues to work very hard behind the scenes in the practice and website and she took on the mantle of President of our newest company, Olive and Delmar, the company that sells skincare products to dermatologists. The name Olive and Delmar came from two happy occurrences in St. Louis - Nancy and I met back in 1988 at an event right off of Olive Street and we had our first home off of Delmar Boulevard. The name is a bit ironic in that Olive Street and Delmar are parallel streets and never intersect, but that also sums up our joy in continuing to go forward.
Our daughter, Claire, is still enjoying her work as a programmer at a division of IKEA in San Francisco. Her adopted pug-rescue dog, Garbanzo, has been a huge part of her life this year and continues to be welcomed wherever she goes. Our sweet pug dog, Emmy, made an incredible fourth video appearance on the website in our Halloween video in a reprise of her scary role! At nearly 17 years old, she amazes us in her zest for life. My parents, June and Bernie, continue to be a source of strength and my inspiration for how to live a good life. They are a blessing to all of us.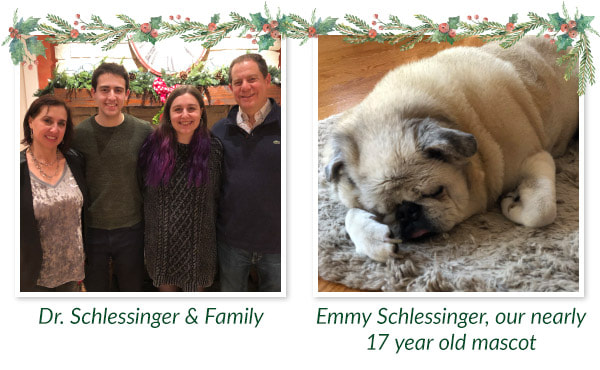 I wish you and your families' success and happiness in the year to come. My staff and I deeply appreciate your loyalty over the years and hope to always live up to your expectations by providing you with the best patient care and customer service.
Thank you for an amazing year.
Happy Holidays and Happy New Year!
With deepest appreciation for your support,
Sincerely,
Joel Schlessinger MD, FAAD, FAACS Board Certified Dermatologist and Cosmetic Surgeon Chief Editor, Cosmetic Surgery, Practical Dermatology Magazine President, LovelySkin.com