Hair Care
Your Easy 4-Step Routine for Beautiful Summer Hair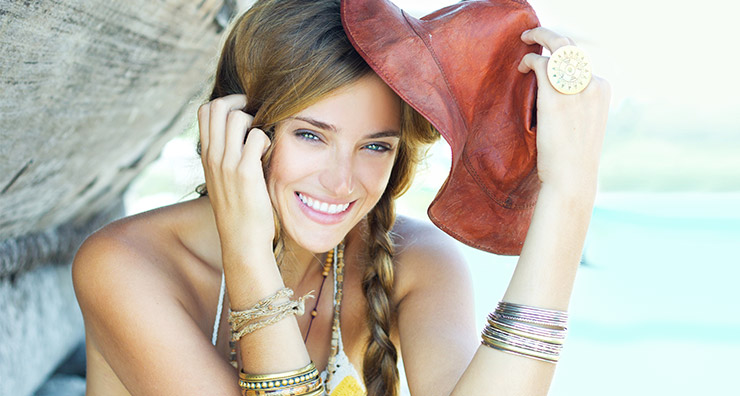 Say goodbye to frizzy, hard-to-manage locks once and for all. Learn how to take care of your hair the right way this summer with a simple four-step routine.
1). Keep hair hydrated with a gentle shampoo and conditioner.
When you're faced with summer heat, humidity and dryness, it's important to use the right products during every step of your hair routine. Shampoos with sulfates can strip hair of its natural oils, leaving you prone to even more damage, and skipping conditioner is the ultimate no-no since it helps lock in moisture. It's best to start out strong with a shampoo and conditioner that offer hydrating benefits.
Peter Lamas Baobab Oil Hydrating Shampoo and Conditioner use soy protein, vitamin E, baobab oil and vitamin C to help protect hair against damage and leave it perfectly moisturized.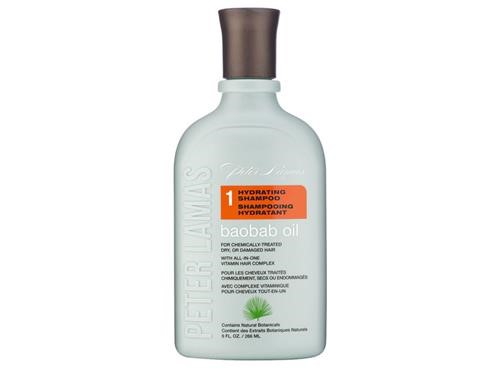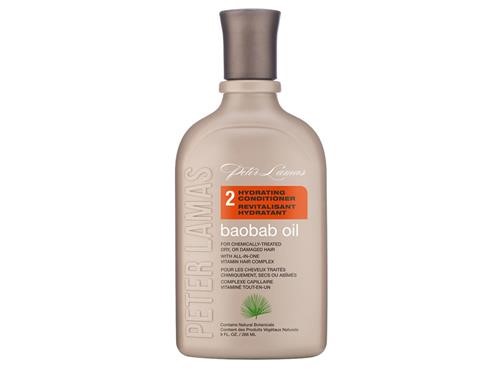 2). Treat your hair like your skin--apply sunscreen!
Sunscreen made especially for hair, that is. The same UV filters you might apply to skin, like octinoxate, are reformulated to protect keratin, the structural protein that helps protect hairs from stress or damage. This is measured with KPF, or keratin protection factor, and assigned a number just like your favorite SPF 50 for skin.
Rene Furterer SOLAIRE Protective Summer Fluid offers a KPF of 90 to protect hair against harsh UV rays. This spray-in treatment also work to hydrate with sesame seed oil. To further protect hair and help it retain moisture, wear a hat or scarf when you know you'll be spending long hours outside.
3). Trade your hot tools for a salt spray.
In summer, our hair is already exposed to plenty of heat and sunlight, and continuing to style with hot tools can be too much for it to take. To avoid weak, brittle locks, we recommend going natural as often as possible. Summer is all about laidback style, so embrace your texture you were born with and free up more time for fun! Let hair air-dry whenever possible, skip the curling iron and avoid straightening sessions.
If you can't resist the beachy wave look, you can grab a salt spray, like Fekkai Soleil Beach Waves Tousling Spray. This chic spray infuses hair with sea salt for texture and volume while sunflower seed oil adds healthy shine. Best of all, it can be scrunched into damp or dry hair for instant results.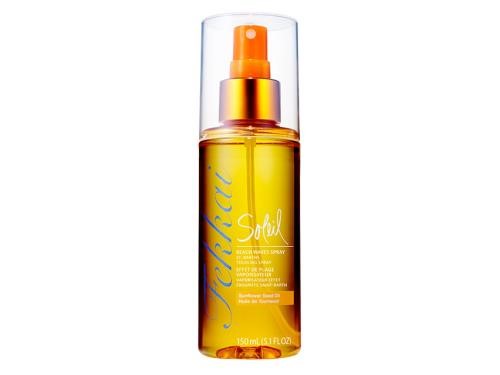 4). Add a deep-conditioning mask to your routine once a week.
For super smooth, balanced hair, sometimes shampooing and conditioning isn't quite enough. Take your de-frizzing game to the next level by using a rinse-out mask. Going the extra mile with moisture will help keep your hair strong and healthy in the sun. Just be sure to keep deep-conditioning to once a week since rich formulas can weigh hair down.
We love Rene Furterer SOLAIRE Intense Nourishing Repair Mask because it was developed especially to help summer hair recover from sun exposure. This rich cream mask uses jojoba wax and phosopholipids to repair and restructure sun-sensitized or chlorine-damaged locks, leaving them shiny, silky and smooth. It only takes two to five minutes, making it perfect for the shower.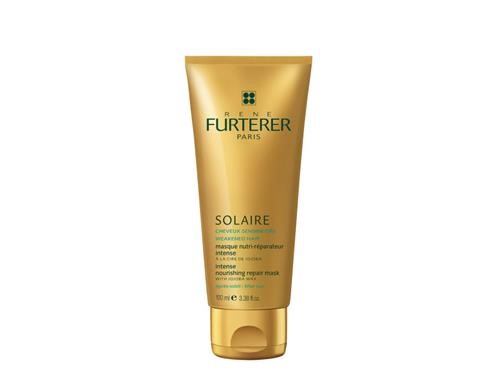 What's your secret for gorgeous summer hair? Let us know in the comments below, or tell us on Facebook, Twitter and Instagram using #LovelySkin!
Shop This Blog
Highlights
Deeply moisturizes
Sulfate-free
Improves split ends
Quick Shop +
Highlights
Rich in vitamins and nutrients
Moisturizes dry hair
Improves split ends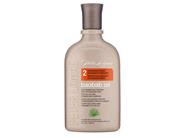 Quick Shop +
Highlights
The emulsion fluid form is lighter than an oil while still providing a hydrating effect, perfectly ...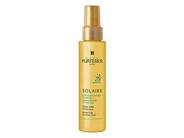 Quick Shop +
Highlights
Rich in Jojoba wax and Phosopholipids of natural origin, the intense nourishing repair mask nourish...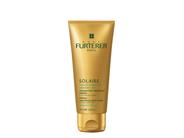 Quick Shop +
Highlights
Fekkai Soleil Beach Waves Tousling Spray is beach chic in a bottle. This sheer, sea salt-infused sp...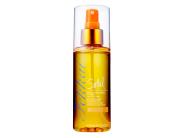 Quick Shop +
Connect with Us!