Ask the Experts
Vichy Mineral 89: A Daily Multi-Mineral for Your Skin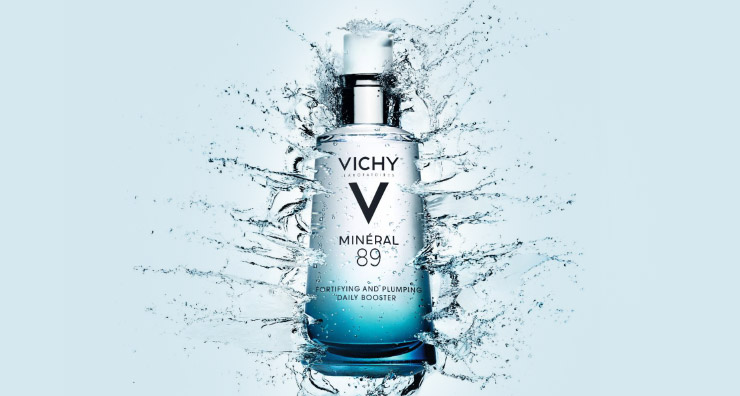 Here to discuss the benefits of their brand new product is the education team from Vichy.
You feed your body the vital nutrients it needs with healthy foods and supplements and your skin deserves the same nourishment. Designed to give your skin its daily dose of essential minerals and moisture, Vichy's latest skin care innovation, Mineral 89 Fortifying & Hydrating Daily Skin Booster, helps enhance the skin's resistance to environmental factors that can cause short- and long-term damage.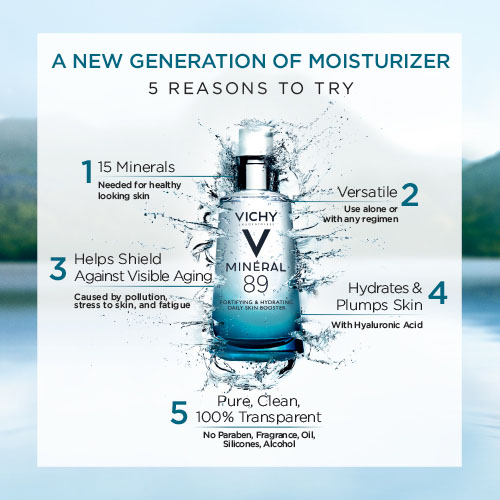 Without an adequate supply of essential minerals, the skin's barrier becomes less able to maintain moisture levels and defend against the environmental aggressors that can cause dullness, discoloration, dehydration, enlarged pores, sensitivity and visible signs of aging. Mineral 89 helps offset the effects of pollution, stress, fatigue and other factors such as a poor diet, smoking and alcohol consumption with a next-generation formula that harnesses the power of two stand-out ingredients that work synergistically to promote healthy, glowing skin.
1. Vichy Mineralizing Water: This pristine water is sourced from French volcanoes and is packed with 15 vital minerals that help provide antioxidant protection and promote optimal skin function. Representing 89% of Mineral 89's clean, one-of-a-kind formulation, this water has numerous studies that have proven its skin-strengthening benefits.
2. Hyaluronic Acid: Capable of retaining 1,000 times its own weight in water, Mineral 89's naturally-derived hyaluronic acid replenishes the skin's moisture levels for up to 24 hours and has an instant plumping and radiance-enhancing effect.
These two star ingredients come together in a lightweight, clear gel that absorbs quickly without leaving a sticky or greasy feel. Formulated with just 11 ingredients (and no oil, fragrance, silicone, parabens or alcohol), Mineral 89 has is dermatologist-tested, allergy-tested and suitable for all skin types including sensitive.
Mineral 89 can be used on its own or easily incorporated into any skin care regimen, and is best applied immediately after cleansing before serums, moisturizers and other treatment products. Just a few drops leave the skin feeling soft, plumped and hydrated, impart a healthy-looking glow and help the skin resist the damage caused by environmental aggressors. Housed in a luxurious glass pump bottle that helps preserve the product's potency, think of Mineral 89 as a powerful and pampering "once-a-day" supplement for your skin.
Shop This Blog
Highlights
Firms and plumps skin
Provides 24 hour hydration
Hydrates skin with hyaluronic acid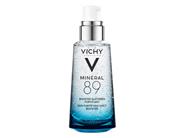 Quick Shop +