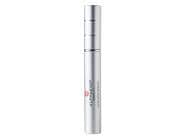 Reviews For
ALPHAEON Beauty Eyelash Serum
This Works!
I was using another brand for about 6 months, also with success, but it was difficult to get in CA. I was nervous finding a replacement but came across this brand. All of the positive reviews were correct. My lashes are super dark, and appear fuller and longer. And, this product did not sting my eyes. Good product
I am blessed with good lashes, but my right bottom eyelashes somehow were getting much shorter than the left. I started using this product after trying couple with no good results. After 3 weeks, I can say my lashes overall are getting so long I might have to stop using it and focusing only on my right eye where they are slowly improving. Overall recommend. Tempesta1
Verified Purchase
Long lashes
I used to use Latisse, but see better results with this! LovelySkin Customer
Verified Purchase
Longer
57 years old with short lashes. I have been applying every night for 2 months. My lashes have grown in length. Orangecloud
Verified Purchase
Great Product!
My eyelashes have thinned and shortened as I have aged. After reading the positive reviews I decided to give this serum a try. I am thrilled with the results. My eyelashes are definitely thicker, longer and darker. I have experienced no negative side effects. I have used the product for several months. After I achieved the desired results with daily use, I reduced my use to 3 times a week to maintain the results. LovelySkin Customer
Verified Purchase
Best eyelash serum ever!
I have tried a couple other lash serums over the years, but for the past few years, I've used Alphaeon. My lashes are dark, thicker and most of the time I don't feel the need to use mascara, especially during the day. LovelySkin Customer
Verified Purchase
The best!
Initially, your eyes may itch some, but after a few weeks of use, it will dissipate. This stuff actually works. My lashes are longer and fuller. Glad you guys brought it back. This is the second time I purchased this item and will continue to do so! klynch85
Verified Purchase
Very disappointed
I stopped using Latisse because it made the skin surrounding my eyes dark and gray looking, though it made my lashes amazing. I didn't use any lash enhancing product for over a year, and I was hoping for better with this product after all the positive reviews. Made no improvement in my lashes and made the skin around my eyes, particularly my upper lids, very red and the veins became very prominent. Even heavy concealer did little to hide the discoloration. Also stung, with a burning sensation. Additionally, the applicator is terrible. A big, expensive, disappointing waste of money. LunaLovejoy
Verified Purchase
Amazing product for eyebrows too!
I use Alphaeon eyelash serum for my eyebrows as well. I use it already for 2 full years. My eyelashes became so long and thick that they touch my eyeglasses :) Now, I don't need too much mascara to underline its beauty! Recommend for sure!! Mila Milastar
Verified Purchase
ALPHAEON EYELASH SERUM
I was super excited to find out this product was available for purchase again. I have had wonderful results from using this product. My eyelashes grow quickly and get a lot darker which makes it easy to go without mascara. I had been using another product prior to this (when Alphaeon was off the market) with no success. When I started using Alphaeon again I could tell what a great product it is with the results I got using it again. I highly recommend this product. You won''t go wrong with it. Believe me I have tried several eyelash serums and none of them work like this product. LEIGHANN
Verified Purchase
Alphaeon eyelash serum
This is a great product! I highly recommend it. It is worth the price LovelySkin Customer
Verified Purchase
Delivers Results
After many years of using Latisse, I was no longer getting lash length or fullness. I switched to Alphaeon lash serum and within days saw significant lash growth, in length and fullness. I then used the serum on my brows. My brows are fuller and the bare spots have filled in with new hair growth. Only drawback is since I'm using the serum on both my lashes and brows, I've used it more quickly. Otherwise, great product and would highly recommend. LovelySkin Customer
Verified Purchase
best lash serum ever!!!
I've been using ALPHAEON Beauty Eyelash Serum for several years now. It's the best product ever! I always get compliments on my eyelashes and enjoy telling people about this product! The serum takes about a month before you see results, so be patient. I apply once a day, at bed time. Nelly212002
Verified Purchase
Darkened skin around eyes
I stopped using the serum after a week because I noticed that the skin around my eyes began to darken. I looked tired. Because of the short amount of time, I did not see any difference in eyelash growth. Sandras
Verified Purchase
Well done
I was using another brand and loved the results, but my lids had this black on top. I could not stand. I've only been using for two weeks; however, I feel they are thicker. I will post another review at a later date. So far, no irritation and really like the product LovelySkin Customer
Verified Purchase
Great product!
I began to see results very quickly, on both thinning eyelashes and brows. LovelySkin Customer
Verified Purchase
Favorite Eyelash Serum
I've tried a couple others and came back. I'm so happy lovely skin carries this again. It goes on well and starts working about 6-8 weeks after I could see a difference. I used to have nice long lashes but age has caused them to shorten and thin. While no product seems to give me fuller lashes this product does thicken my lash and help them grow longer again. It does also make the application spot slightly purple, but the other two I tried did as well. LovelySkin Customer
Verified Purchase
Actually works
I have definitely noticed lengthening of my eyelashes, but thickness is questionable. I used every night for first two weeks, but I only used every other to every third night now to maintain. It does create some eye irritation and lid redness if I use it every night. LovelySkin Customer
Verified Purchase
Easy to use
Easy to use. Have not seen any increased length yet, but lashes appear darker It's only been a month of use so may take longer. Bridget22004
Verified Purchase
The stuff works!
For about 2 years, I used Latisse, and the results were credible for sure–lash growth. When going to purchase again, my aesthetician strongly suggested Alphaeon. She said her office staff had tested it over a three month period and loved it, preferred it over Latisse. The difference is darker, thicker lashes, long lashes and no dark discoloration (at least for her staff or for me). I could not be more pleased that the product delivers what it promises, AND costs a bit less. People are always commenting on my lashes. And, with mascara? MAN! My husband asked if I was wearing false lashes! I am 64 years old. Hints: I use Alphaeon on my brows now, and they for sure have filled in and are darker I make it last for 4 -5 months by only dipping once for both eyes and both brows: I have stretched it to 6 months and notice a decline in potency- lashes start looking more sparse and lighter. I use it every single evening without fail! LovelySkin Customer
Verified Purchase
works well
This has lengthened, filled and given more strength to my lashes, and now, I am using it on a sparse part of my brows. It has worked on my lashes, but not sure it has worked on my brows. It may just be darkening my skin and not actually growing hair. I have only used one other product for lashes, and it didn't do much of anything. It does cause me slight irritation, which surprises me because I am highly sensitive to chemicals and scents, so since it is slight, I just don't use daily. It does cause a darkening which if not used for a couple days will go away. Don't do it
This item would be so much better if it had a brush not a plastic stick, not impressed at all. LovelySkin Customer
Verified Purchase
Good eyelash serum
I like this brand as it doesn't seem to make my eyes itch! It seems to increase both the thickness and length of my lashes. LovelySkin Customer
Verified Purchase
Awesome Stuff
Wish I had tried before now. I have been using Revitalash until now. I think I have found my new eyelash serum. I can tell a difference already. LovelySkin Customer
Verified Purchase
Really works!
My eyelashes were noticeably longer within one month of using daily! A great product and will continue using! LovelySkin Customer
Verified Purchase