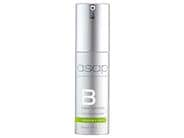 Reviews For
asap Super B Complex
$105.00
Cannot go without it
I've used this serum for a few years now and I cannot (do not) want to ever go without it. I tried different serums a few times that has the same benefits but nothing makes my skin clear and radiant like this does. I can tell the difference when I use this serum. It's very lightweight, no fragrance, doesn't pill on your skin, wears well under make up and such a silky texture. I could not recommend this serum enough! And the best part is the bottles last a very long time!! LovelySkin Customer
Verified Purchase
Awesome product!
Skin feels smooth and it makes you look younger LovelySkin Customer
Verified Purchase
asap Super B complex
I have a proud feeling when I start and end my day using this because I know my skin is thanking me and will thank me in my future. I feel very proactive, and hydrated. It took me about four months to finish their small bottle and I enjoyed being able to unscrew the lid so I could use ALL of it. djhawke
Verified Purchase
Lovely product
Very brightening. I use every other night and have already seen results. Love the texture, it's silky smooth. kia5025
Verified Purchase
Niacinamide
I bought this serum as a substitute for my NIA product. This came in a really nice airtight dispenser and the serum was lightweight. Ultimately, I prefer my niacinamide being an ingredient in my moisturizer as opposed to a separate serum. BeautyGirl
Verified Purchase
OBSESSED
I have been using the ASAP B Super Complex for about 2 weeks now and my skin honestly looks and feels amazing JilliandaDOD
Verified Purchase
LOVE
I have been using this for 3 months now and my skin texture has completely changed for the better. Love this product so so much. Taymercr
Verified Purchase
Love this product
I use this everyday 2 times a day and I have been for the last 2 years, it's completely changed the texture of my skin and I love it! Sarahhh
Verified Purchase
Be careful with sensitive skin
I ordered this because I have mild to moderate acne rosacea and thought this would be a good addition to my routine with the niacinamide it. I used this for about a month and found that I would wake up the next morning with red bumps and irritation. When I stopped using it, the irritation went away. I tried incorporating it again just to make sure and sure enough the red splotches came back. So, unfortunately, my skin is just too sensitive for this product. LovelySkin Customer
Verified Purchase
Love this serum
I really enjoy this product. I have acne-prone skin and I am using this product for about 2 months now. I like the texture of it, that it has no fragrance in it and my skin feels really good and hydrated after using it. For now, I cannot say much, because its not enough time to see big results but for now my skin really enjoys it, and I will definitely repurchase it. And I like the packaging with the pump :) Heidelina
Verified Purchase
Would not live without
This is my #1 favorite skin care item. It does tighten my face. It makes my face glow. It makes your skin look healthy and glowing. After using this last fall for the first time, I have not gone without it. In the past, I would not go in public without make-up. But, with this on my face, I go in public and love my skin. I hardly need moisturizer when I use this, I'm 52 and my skin looks the best it ever has thanks to this gift from the Gods. Ttf4200
Verified Purchase
So far so good
I've only been using this for a couple of weeks, but so far I'm enjoying. I think I need a little longer to experience the full effect of the product . LovelySkin Customer
Verified Purchase
Favorite Product
This product helped clear up my hormonal acne. LovelySkin Customer
Verified Purchase
Helping My Skin
I really like this product and believe it is helping my skin. Focusing on ingredients that I have read about, which really target fine lines, I found this one. Especially I was looking for one ingredient Niacinamide (Vitamin B3), but the bonus was getting the other esteemed skin helpers like Hyaluronic Acid,​ Vitamins B5 and B9,​ and Resveratrol​. It is a very light gel and absorbs easily in the skin. I believe, although it may be too early for a final verdict, that asap Super B Complex is really going to make the difference with my skin. LovelySkin Customer
Verified Purchase
Favorite B serum!
This serum is a game changer. I'm 36 with oily skin. Tried everything from the dermatologist for years nothing helped. I saw LovelySkin sold this Australian brand and was super excited! I've been without it for some time & my lines & hormonal acne have been rearing their ugly heads! This keeps your skin soft & keeps breakouts at bay. A little goes along way, and the super hydration helps other serums absorb better. Who doesn't want plump, healthy looking skin! Thanks LS for your fast shipping, broad product range & great prices! LovelySkin Customer
Verified Purchase
Best B complex
I have been using this for a while now (my third bottle). Lightweight and not sticky. My skin looks brighter and is perfect for using before moisturizer. LovelySkin Customer
Verified Purchase
Love it
I really like this product. It seems to diminish fine lines and keeps my skin hydrated. Does not cause breakouts on my combination skin. LovelySkin Customer
Verified Purchase
Life saver!
I've been in the beauty industry for since 2009. Tested every product out there. This is a great product for the price. Little goes a long way but pump can come out a little fast. After I stopped using it, my skin got bad and starting breaking out and saw more lines then before. Definitely helps with overall skin protection and renewal. Won't clog you or leave you dry or sticky. Gives a good natural healthy glow. I recommend it for anyone looking for a good serum for any age 20 to mature. LovelySkin Customer
Verified Purchase
Super B Complex - So worth it!!
This is my second time buying this project (and won't be my last). This product will last you a long time because you only need one small pump for your whole face. This product in combo with the asap's gentle cleanser had done wonders in decreasing my acne. I use it every night before bed and it makes my skin feel so clean and fresh! Love it! LovelySkin Customer
Verified Purchase
Hydrating and didn't cause me to break out
I just started using this 4 days ago, and I apply it on my face day and night. Since then, I've noticed that my face is more hydrated and plump!! I have VERY oily sensitive skin with some dry patches, and this wonderful product evens out my skin tone. I'm also acne prone, but so far, this didn't break me out. This product is so amazing that I just ordered their gentle gel cleanser. I'm hopeful that it will also be as good as the super B serum. LovelySkin Customer
Verified Purchase
Amazing.
I've suffered in the past from hormonal acne, and the fact that people have complimented my skin after using this product has made me the happiest girl. I think anyone that has struggled with acne that the disbelief when someone compliments your skin is indescribable. LovelySkin Customer
Verified Purchase
Did nothing
It has a clear gel consistency and applies okay. It should be gentle, but I don't know why it stings my face a bit when I applied it (I do not have sensitive skin). It did not break me out though. Also, it did nothing to my skin after finishing whole bottle. It even cannot moisturize my combination skin IMO. It is close to useless. LovelySkin Customer
Verified Purchase
Love this product!
Excellent hydrating serum! It has been a wonderful addition to my skin routine! My skin is more hydrated and plump than ever before. Thank you, Sarah's Day, for the awesome recommendation! LovelySkin Customer
Verified Purchase
Wonderful product
I've used this serum for 6 months, and I'm loving this product. I've noticed a significant improvement in my complexion. Visibly brighter and even completion. It's a staple in my skin routine now. LovelySkin Customer
Verified Purchase
Love
This skincare is amazing!!! So soothing, clean and not greasy at all!! Makes my skin feel absolutely great! I will continue using this for months to come! Best thing ever to add to my skincare regimen! LovelySkin Customer
Verified Purchase