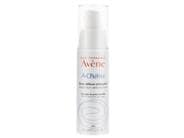 Reviews For
Avene A-Oxitive Antioxidant Defense Serum
$44.00
Wonderful
I have tried many serums and this is by far my favorite. It's light, goes on smooth and is never oily or sticky. Bookchic
Verified Purchase
Part of my routine
I put this serum on every morning before my moisturizer and I feel like it smooths and protects my skin. I like it!! I've been using it for 3 years and plan to continue! :-) Hbmomma
Verified Purchase
Perfectly Light Daily Moisturizer
This was recommended by my esthetician and I absolutely love it! LovelySkin Customer
Verified Purchase
Feels great on your skin.
I received it as a sample, then I bought the full-size. It worked well with my skin. I have no regrets. Tcoleman
Verified Purchase
True to its claims
Loved the sample, so had to get full size. Works as promised. Great addition to my routine. Will buy again :-) LovelySkin Customer
Verified Purchase
Smells.
"For all sensitive skin types" and it has fragrance? I opened the sample I was sent with my other Avene products that I love (and are fragrance free) and I could already tell there's no way I can put it on my face, the fragrance is so strong and so utterly unnecessary. I ended up putting it on my knees just to use up the tester and now I can't get the smell off my hands even after washing my hands with soap and water. And it's not a good smell, really smells like a bathroom freshener with some "floral" name. Will not buy ever, would not recommend if you have sensitive skin or if you don't like cosmetics that smell like air freshener. Avene, I love your products, please don't add fragrance! Very nice serum
I purchased this after having selected it as a sample. It has a nice light scent. My skin is so soft and pores seem less noticeable from use. I use it on my face and neck and have been very happy with it. It is a great price point as well. LovelySkin Customer
Verified Purchase
Soft & hydrating
This serum is so soft and light, it sinks into the skin well and it leaves a cooling effect which I love. This product seems to have smoothed my skin and softened it significantly. Amazingly soft skin!
I loved this Avene A-Oxitive Antioxidant Defense Serum. LovelySkin sent me a sample, and as soon as I used it, I just had to have a full size bottle to add, in addition to my Avene collection. I use it 2x a day, morning and night under my moisturizers after cleansing. The scent is so beautiful!! I love the scent of all Avene products. It is my Fave!! It is fast absorbing and it leaves the skin healthy and protected! A must have! Jaimied
Verified Purchase
Smooth
Nice serum. It goes on smooth and makes my skin feel nice and supple, not dry. Possibly will purchase again. LovelySkin Customer
Verified Purchase
Just a terrible waste
I was recommended this product after chatting with Avene. I've tried it for the past 2 months and am utterly disappointed. NO change, no anything. I truly am an Avene fan since going to Paris and purchasing the gel cleanser I swear by. The compact tinted sunscreen I live for, and other products, but this was just like nothing on my face, sadly spent money on this and regret it. LovelySkin Customer
Verified Purchase
The best serum I've used yet!
I've been searching for a reasonably priced, non-greasy serum that absorbs quickly. The representative from LovelySkin pointed this one out to me. Highly recommended! LovelySkin Customer
Verified Purchase
My favorite serum
I got a free sample of the serum and was instantly hooked. It's quickly absorbed into the skin and provides the best hydration. I can tell that it's effective because when I forget to use it, my skin is flaky and dry. It's really that noticeable. LovelySkin Customer
Verified Purchase
Always reliable
Been using Avene products on & off 20 years. It is always reliable and good especially for people with sensitive or dry skin. This serum is better than a $100 luxury serum. LovelySkin Customer
Verified Purchase
It is OK
I can't stand the smell, so I don't put it under my nose. Then, it isn't so bad. Other than that, it is OK. I am not going to order again just because of that. I use at night with moisturizer over it. LovelySkin Customer
Verified Purchase
Avene A-Oxitive Antioxidant Defense Serum
I had tried a few samples of this product and liked them. However, when I ordered it and tried it at home, for some random reason it did not agree with my skin which is odd as Avene is so gentle and I use several ''active'' products. I was looking to incorporate a less aggressive antioxidant into my routine as I like to keep several different medical grade skincare products in rotation however, I did seem to have more reactive skin when I was using it (and it was the only new product I had added) which is why I gave it 3 stars. I will still buy and use products by Avene and on a positive note, this one in particular did have a nice light scent and texture to it. LovelySkin Customer
Verified Purchase
Recommend this!
I like using it overnight. It's making my skin look refreshed. But you can use it during the day too. It's not making skin oily. LovelySkin Customer
Verified Purchase
Amazing and very gentle
Really gentle and hydrating! Great for acne prone skin, my face is glowing after a week. To make sure it really soaks in, spray thermal water before and then apply. Definitely would use with the water cream as well after applying this. LovelySkin Customer
Verified Purchase
Avene is wonderful for older skin
I've loved using Avene products for several years. The new A-Oxitive Antioxidant Defense Serum goes on so smoothly, no harsh scent and leaves your face feeling supple and smooth. I use before their Hydrance Optimale SPF 20 light hydrating cream, and I'm ready for the day whether I choose to add makeup or not! LovelySkin Customer
Verified Purchase
Vitamin C!!!
Very light and moisturizing. Love that it has vitamin C in it, as I can use as a lighter serum on days when I don't want to pile on the heavier products! Will def. be repurchasing. LeashMal
Verified Purchase