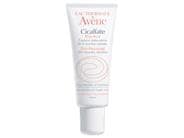 Reviews For
Avene Cicalfate Post-Procedure
$32.00
Emulsion vs Cream
This appears to be the "lighter" (less dense) version of the Cicalfate. Much prefer Restorative Skin Cream as this made no difference to the quality of my skin. LovelySkin Customer
Verified Purchase
Not good for combination skin
Sadly, it gave me a lot of breakouts. pameleon
Verified Purchase
Not good for acne
Wanted to love this but it gave me a ton of breakouts, not good for oily skin. LovelySkin Customer
Verified Purchase
Blue Cream
I was pleasantly surprised to find out that this cream is a light blue color. This is because it contains copper peptides. This product works great for post procedure (I used it after a TCA peel), but I have also continued to use it as a nighttime moisturizer. LovelySkin Customer
Verified Purchase
Restoring & Calming
Excellent product! I used it to soothe my skin after a Fraxel laser treatment and it helped tremendously to heal my skin. My post recovery was shorter because of this product. I also use it after microdermabrasion treatments and it is so helpful! LovelySkin Customer
Verified Purchase
hmm...
So for me the jury is still out on this. I happened to try this while my skin was needing gentleness. I am not sure if this was the reason I got acne or something else but I was breaking out during use of this product. This is a light gel/cream texture that easily, weightlessly blends into the skin. The product does have a slight medicinal scent unlike its original version that to me smells almost deliciously dairy like. Beyond the breakouts, I experienced light hydration but no noticeable calming of my inflamed areas. I would not repurchase based on my experience so far.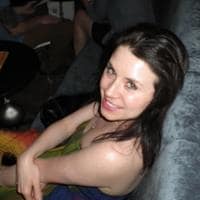 LuvUrLight
Verified Purchase
Soothing
Used after microneedling and laser. Not to heavy but very Moisturizing. Jeannie
Verified Purchase
HEALS THE SKIN FAST!
Lighter texture than Avene Cicalfate Restorative Skin Cream, but same great results. I have been using this emulsion, after "in office" laser & peels procedures. It calms & heals my skin fast, and helps with scarring. Alex369
Verified Purchase
Avene Cicalfate
This lotion is very soothing especially after a laser procedure. It gives your skin plenty of moisture without leaving it greasy. I love this brand if products. LovelySkin Customer
Verified Purchase
Love this stuff
Super soothing cream that I use after having VBeam or IPL procedures. LovelySkin Customer
Verified Purchase
Heals skin quickly
Recently had a small red ''freckle'' cauterized near my eye. I used this to heal and it resolved fast. No swelling or irritation, no scar. Also discovered this is great as a moisturizer around the eyes and mouth, especially with windburn. I have oily, sensitive skin and this does not cause me to break out at all. Reduces redness and leaves skin looking healthy. LovelySkin Customer
Verified Purchase
Great post procedure product
This product was recommended to me by one of the LovelySkin Aestheticians to use after my Skin Pen procedure. It was a great moisturizer. It calmed my skin and gave great hydration.