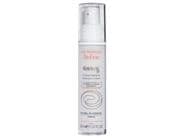 Reviews For
Avene RetrinAL 0.1
$70.00
Very comfortable!
I switched over from using Neutrogena Rapid Wrinkle Repair retinol cream for 6 months to RetrinAL 0.1. Even though Avene's is higher strength it caused no irritation. In fact, I find it to be gentler on my skin and the results over a couple of months now show continued improvement. LovelySkin Customer
Verified Purchase
Avene RetrinAL
Love this product, been using for a few years!! Amandah
Verified Purchase
0.1 Avene RetrinAL
I really like this product. I am unable to use prescription retinoids due to irritation. I find that I can use this product without any irritation. With continued every other day usage my skin discolorations and fine lines are diminished. I gave only 4 stars for 2 reasons: as the container is opaque - I cannot be sure how much product remains and secondly, it is very thick and difficult to spread. Because of this I feel I use more product than might be optimal. LovelySkin Customer
Verified Purchase
So far, so good
This doesn't irritate my sensitive skin (I use it on my neck and chest), but it's too early to tell if it's making a difference. LovelySkin Customer
Verified Purchase
Good Product
You will see results when you follow the instructions. When I began using this at night my wrinkles were very pronounced. I just kept using this and one day I noticed that the wrinkles were barely noticeable. There are very few products that actually perform and this is one of them. jamiju6
Verified Purchase
Non- irritating
I loved this product have been a fan for years, it is so easy to use and it makes the appearance of my face brighter and more even tone with out irritating my face. Gentle, unsure of effectiveness at this point
I've been using this for a few months without irritation. I use it on my neck and chest, and use a prescription-strength tretinoin on my face. Although I haven't noticed a difference in my skin texture yet, I am aware these mild formulations take some time to work. I'll continue using for now and would recommend it to someone who is new to retinols. In general, I've been very happy with Avene's skin care products (the ones that are fragrance free, anyway). LovelySkin Customer
Verified Purchase
Reverses aging
I first learned about this product by watching YouTube videos by dermatologists. Dr Dray explains how Retinaldehyde is the next best thing to Tretinoin, and perhaps better for some people as there is less irritation. I have been using this to get my prepare my skin for tretinoin. I started on 0.05 and moved up to 0.1. My skin tolerated it without any trouble whatsoever. After a break, I went straight onto 0.1 and found my skin was a little dry and slightly irritated, so I would recommend building up to 0.1. However, that being said, I just applied Cerave Moisturizing lotion for dry skin on top, as recommended by Dr Dray, and it didn't take long to be perfectly fine. Bottom line, this cream works. The difference in the youth of my skin is amazing. No over-the-counter/drugstore cream could rival the results this cream provides. It literally reverses aging at least up to 5 years. All fine lines GONE, and skin looks great. No need for tretinoin, this is doing the job. I don't want to be without it. I pair it with the Retrinal eyes. Just be sure to wear factor 50 face cream during the day, though, because vitamin a makes your skin more sensitive to sunlight. Hope this helps!! xxx LovelySkin Customer
Verified Purchase
A favorite in my nightime rutine
My skin is sensitive and prone to rosacea and this product didn't irritate my skin like other retinoids. I love the way it feels and how beautiful my skin looks. It really works. I can' live without it. LovelySkin Customer
Verified Purchase
The Best!
I have been using this particular retinol for many years. It was initially recommended by my dermatologist when I was in my late 40's. I started with a lower dose and gradually went up to 0.1. I am now in my early 70's and have been told by many people that I have beautiful skin. I attribute this to using Avene Retinol, plus genetics. My mother also used this product for many years. She passed away at 90 with beautiful skin. I highly Avene Retinol. Because of faithfully using this product I have NEVER had to use a prescription Retin A!!! LovelySkin Customer
Verified Purchase
Perfect for my sensitive skin!
I had been using prescription strength Retin-A and it destroyed my skin, caused allergic reactions - was just awful. I tried this and my skin has never looked better ! Love it - will repurchase! LovelySkin Customer
Verified Purchase
Great for sensitive skin
Prescription strength retina caused neck irritation, so several months ago I decided to try Avene .05 retinol. It was well tolerated so I purchased the .1 strength. I love the airless pump and how the product glides on. New for me
So I got this to use on my neck because my Rx was just too irritating to my neck...it hasn't irritated it at all but I also haven't seen any change...I wish I could reviews this when the bottle was done... Fantastic Product
Avene RetrinAL 0.1 is the best. Less irritating than Retin A but works better than most over the counter Retinol products on the market. I noticed a difference in my skin right away. My skin is brighter, clearer and even-toned as well as more youthful looking. LovelySkin Customer
Verified Purchase
Great for Sensitive skin
I have tried to use retinol products over the years, but I have found them to be too harsh for my sensitive skin. I have been using this one for 3 years or so, 3 times a week with no problem and I see improvement. I am frequently told that I have beautiful skin. LovelySkin Customer
Verified Purchase
All the Benefits of Tretinoin Without the Irritation
I'm a 38-yr-old esthetician who's worked in skincare for years and have tried A LOT of products. This is a phenomenal product that I've re-purchased many times. It's a wonderful, gentler alternative to prescription tretinoin. It has kept wrinkles away. Also makes my skin even-toned (creamy) and glowing. It's fragrance-free. And best, you don't have all the redness-peeling-irritation that tretinoin causes. My only complaint is that I wish the formula were slightly more spreadable/thinner textured. LindsayB10
Verified Purchase
Nice product
Spent a little bit more on this, and glad I did. I have trouble with retinol products, and wanted to try this one since it is retinaldehyde, supposed to be more effective than retinol. I am finding I am tolerating this better, and my skin is less irritated using this. Too soon to judge about the anti aging effects, but would buy again to try it out long term. LovelySkin Customer
Verified Purchase
High end product
This is the second time I purchased this Avene RetrinAL product. I have really sensitive skin, most products I put on my skin makes my face turn red or have some kind of reaction (bumpiness, breakout or burns). So I'm very limited to the products I use. I know I want to incorporate using a retinol product in my daily regime but my skin couldn't handle the prescription tretinoin, so I did some research and found using the retinaldehyde would be a great choice as opposed to using retinol esters. I feel like this product is worth spending some money on and I'm just very pleased with it. Good product, but the packaging really needs some work
This product works well, but for $ 70 it should be in a container where you can get to all the product. My pump stopped working after a very short period of time so I used a hammer to knock off the top and found half a bottle of product still inside. This company really needs to come up with better packaging. Avene RetrinAL 0.1
Avene RetrinAL 0.1 Intensive Cream is a miraculous must-have powerful product. This wonderful product leaves skin feeling/looking noticeably illuminated and radiant. My skin is so soft and clear. Fabulous skincare treatment. I truly highly recommend this product for improving your skin. LovelySkin Customer
Verified Purchase
Avenue RetrinAL 0.1
This is one of my favorite products by Avenue. I use it daily. Goes on easy, does not take much. Makes my skin feel very smooth. I have seen amazing results in my lines in my face. I recommend this product daily. Would not go without. AVENE RETRIN 0.1
I use this product in the evening as a primary layer. I haven't had any reactions to it being. It is not drying to my skin at all. Love how this product makes my skin look. It does not irritate my skin. Nice!
I like how this retinol is gentle on my neck and doesn't irritate it. LovelySkin Customer
Verified Purchase
Good
Works well to tighten skin. Irritates my cheek area because of my rosacea. Will not apply to my cheeks. Good product
This is my first Avene product purchase. I saw it recommended by a dermatologist as a product suitable for skin with rosacea - me! I've tried everything and while it's mild it is easily irritated so I'm happy to have found a product that is compatible with my temperamental skin. LovelySkin Customer
Verified Purchase