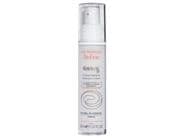 Reviews For
Avene RetrinAL 0.1
$70.00
New for me
So I got this to use on my neck because my Rx was just too irritating to my neck...it hasn't irritated it at all but I also haven't seen any change...I wish I could reviews this when the bottle was done... Good product, but the packaging really needs some work
This product works well, but for $ 70 it should be in a container where you can get to all the product. My pump stopped working after a very short period of time so I used a hammer to knock off the top and found half a bottle of product still inside. This company really needs to come up with better packaging. avene reinal
I like the product. This is my second bottle, but the pump quits working when there is about half a bottle of product left. Then, it is difficult to get the product out of the bottle.