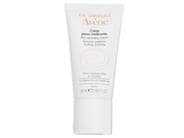 Reviews For
Avene Skin Recovery Cream
$35.00
Perfect for Flaky Winter Skin
I recently started a prescription retinol, and this moisturizer has been excellent at keeping the flaky patches at bay. Before this I was using a gel cream, but it never seemed to be hydrating enough. This moisturizer feels light enough that I don't look greasy but definitely packs a punch on the hydration front! 10/10 recommend. skinobsessed123
Verified Purchase
Amazing
Great for sensitive dry skin!!! LovelySkin Customer
Verified Purchase
Soothing and calming
This cream is a soothing alternative to my usual evening moisturizer when my skin is occasionally irritated. I also use it on the sensitive area of my neck. The cream is not scented and it doesn't feel heavy. It's a very nice product. Great product for the winter
I have sensitive skin, so I'm always very cautious on what I use. I needed something to protect my skin in the winter months. I love how thick, yet lightweight it is. I'd highly recommend to add this to your winter skin routine. LeslieR
Verified Purchase
Great for dry skin
My skin became suddenly much drier about a month ago and I started to scramble for products that would help. Having used Avene products before with great success I chose this well-reviewed cream to help me out. I have really enjoyed using it and while my dry skin isn't suddenly lustrous with moisture it is more comfortable to be in. Wickerparkgirl
Verified Purchase
Great product but pricey
Love how it is light on my face but it is a small container and pricey. LeslieD
Verified Purchase
Works amazingly for my hypersensitive skin
I have extremely sensitive and reactive skin. Before this cream I had a very hard time with creams, because creams would either break me out or give me dry patches. This cream is incredibly moisturizing but not heavy at all. I love it so much. I have acne prone, combination skin and it calms my skin. LovelySkin Customer
Verified Purchase
Great after peels
Super soothing and skin feels refreshed and glowing the following morning. Kristelle
Verified Purchase
Avene
So far so good. It is a gentle yet very effective moisturizer. It is also fragrance free which is a big plus. I use this product following my Retin A treatment on my face. Keeps my skin smooth and supple. LovelySkin Customer
Verified Purchase
Very gentle!
I was looking for a moisturizer to incorporate with my new retinol regimen that was extremely gentle. My skin is extremely sensitive currently and this moisturizer doesn't cause any stinging or burning when applied. Just what I needed. It also is very moisturizing without leaving my face greasy. LovelySkin Customer
Verified Purchase
Soothes Skin
I had an area on my nose that was rough. Started Avene Skin Recovery Cream And before I finished the 1st tube i noticed the area was smooth. LovelySkin Customer
Verified Purchase
The moisturizer I've been waiting for
This is my most-purchased skincare item. I've tried more moisturizers than I can count and I keep this on hand at all times. I wear it daily, in the morning under SPF and as my nighttime moisturizer. Highly recommend! Love this
This is a super rich cream perfect for year round use, creamy and easily applied. I use this as my last face cream right before my tinted sunscreen. Perfect day or night. I have very sensitive skin acne prone (hormonal) and rosacea. This causes no adverse skin issues and is calming. LovelySkin Customer
Verified Purchase
Perfect for Rosacea
Avene Skin Recovery Cream is a gentle face cream that is both moisturizing and soothing, especially for my rosacea prone skin. The hydration feels light and yet does last all night. In the morning, my face feels very soft and smooth. I also love that it is fragrance-free. I would highly recommend for sensitive skin. LovelySkin Customer
Verified Purchase
It feels great
I dont know if its actually hydrating my skin. it feels great going on, but I dont see a lot of difference . Great for sensitive skin
I have been very pleased with this moisturizer. It glides on smoothly and leaves my skin feeling soft and hydrated and it has not irritated my sensitive skin. I am going to try the Riche version of this to see if I can get even more moisture and maybe be able to use less of the product. The only downside is the price for such a small amount. LovelySkin Customer
Verified Purchase
Great for sensitive skin!
Super gentle yet effective on sensitive, dry skin! LovelySkin Customer
Verified Purchase
Best Moisturizer
This is the best moisturizer, good for all year long. Love using this in combination with any topical acne treatment. Treats dry spots overnight! LovelySkin Customer
Verified Purchase
Extremely gentle
This product is very gentle but does the job in hydrating and repairing skin. Not many additional ingredients but that's exactly what makes it so gentle and perfect for sensitive skin. LovelySkin Customer
Verified Purchase
Good recovery
It will rescue, recover your skin. Great for skin that is red irritated. Works to immediately tone down inflammation. Not sure how long it keeps skin hydrated but works great for acute issues. Perfect Moisturizer
This is my go to moisturizer! I use it in the morning after I shower and put on my Vitamin C serum. I use it again at night mixed with my Retin A and have had the best results for my aging skin (I'm in my 40s). It doesn't have a scent and feels light on my skin. I fully recommend! Hbmomma
Verified Purchase
Difficult tube
This is a very good cream especially for sensitive skin, but I gave it 4 stars because i found in very difficult to squeeze the cream out of the tube. This problem became worse as the tube became half full. I then tried to unscrew the top but I was not able to do that. I unfortunately will not buy it again because of the difficult tube. LovelySkin Customer
Verified Purchase
Awesome
Great moisturizer. Keeps me hydrated. No breakouts. Just wish it was a bigger container. LovelySkin Customer
Verified Purchase
Perfect Recovery Cream
I love all their products. This Recovery Cream is just right. LovelySkin Customer
Verified Purchase
Avene Skin Recovery Cream
I love this cream. It really calms my sensitive skin in addition to keeping it moisturized and soft. It doesn't clog pores so no worries on breaking out. I love the tube. It dispenses the cream cleanly and can control the amount that comes out of it. I use it at night and in the morning under my makeup. LovelySkin Customer
Verified Purchase