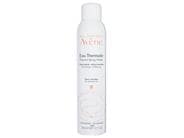 Reviews For
Avene Thermal Spring Water 300 ml
$18.50
100 Results
Hydrating and Refreshing
I am giving this product 5 stars because it does what it claims to do. However, I don't think I'll purchase again because all I'm really doing is paying to spray water on my face... KellyinOrlando
Verified Purchase
Calming Water
I first tried the Thermal Spring Water while traveling in Germany last fall. My sensitive skin was a bit dry after the plane ride. I bought the travel size and was pleased with the first use. I saw many Avene products in all of the Apothecaries (pharmacies) in Europe. My skin is sensitive to heat, so I'm guessing it's the minerals in the water that calm my flushed skin after exercising or blow drying my hair. I like the softening effect and I will definitely use before moisturizing during the cold winter months when the heat is on. I avoid the sun because of my rosacea but I'm sure it would be a soothing spray after a day at the beach or on the slopes. Thermal Spring Water actually has a role in year round skincare! LovelySkin Customer
Verified Purchase
Feels refreshing on the face
I've only used this product so far on my face. Feels refreshing, especially when it is hot outside. So fresh
super hydration, my skin loves it !!!! Must have
This has been my favorite products so many years. My 5-year old daughter loves to use it as well sometimes when it is a really hot day. I use it after I have put my makeup on. Also I use it before my serum. Skin feels good and fresh after every use. Highly recommend this product for everyone. LovelySkin Customer
Verified Purchase
Refreshing!
This spray is so nice and refreshing on a hot day! Perfect primer for Avene dry oil spray.. It allows you to use less product as this helps everything go farther. A moisturizing base of sorts. My skin loves it! Itsjustme
Verified Purchase
Refreshing mist of spray
After applying my Avenue sunscreen and makeup, I spray a refreshing spray of the spring water to set the look. Love the feel as it touches my face. Adds a cooling sensation to my skin. Refresher
Verified Purchase
A nice, albeit maybe not needed, item
I like this. Feels good on my dry skin but I'm not sure it really does anything special. It's a nice to have type of item but not totally necessary. I keep it in the fridge and it's a nice litter refresher. LovelySkin Customer
Verified Purchase
Huge fan of this product
I have so many uses for this product. I love that it's easy to use and it has no fragrance. The spray is a nice light and even spray. It's perfect for hot summer days in Florida and when I just need a pick me up. I also love to use it after my makeup to help everything look natural and dewy. Love this product Chrizzyddd
Verified Purchase
Great product
Great misting spray, very hydrating and refreshing! LovelySkin Customer
Verified Purchase
Multiple uses
I use this daily after cleansing my skin. Also after exfoliating or having a dermaplane treatment. It works especially good for sunburn and post chemical peel. LovelySkin Customer
Verified Purchase
The Best
This is so cooling and refreshing. I use it after cleaning my skin and in between serums, oils and moisturizers. It is so light - just a beautiful mist of hydration for my dry skin. LovelySkin Customer
Verified Purchase
Love!
It has helped my skin so much! Use with Nuface
I always use the NuFACE gel but after a while if can dry up. I use a spray or two of this and it revives it. It does not contain any oil, so it should not interfere with the NuFACE products or device efficacy. Quick and easy fix to a problem! MBskinjunkie
Verified Purchase
Love, Love,Love
I spray this on my face before applying my vitamin C serum. Helps to Penetrates and absorbs the vitamin c!! I never thought I would pay that much for water.
I never thought I would pay that much for water. But I did and it's great! A can seems to last forever and it has a perfect fine mist. I use it after cleansing if I feel dry. Plus you know how some products don't spread so well, they get tacky real fast before you have even gotten your fingers around your entire face, well this water is helpful for that. A quick mist and the product is much easier to apply. LovelySkin Customer
Verified Purchase
moisture boost
Avene thermal spring water is the best way to give your skin a moisture boost. My skin is quite dry and I use rich moisturizer morning and night. I spray my face with Avene Water to add moisture and so that my moisturizer applies smoothly as well as to help it absorb. Be sure to buy travel size so you can take it with you where ever you go. Flynnelle
Verified Purchase
Nice and Simple
I like to apply product to my face when its a bit damp to lock in extra moisture and this product helps this process so much. It has a very fine mist and feels nice and calming on the skin. I highly recommend for anyone especially with sensitive skin like me!!! Avene Thermal Spring Water
This is another Avene product that I like. Very refreshing and calms my red, irritated skin. I use it after shower or after washing my face. I also use it on my arms and legs. I will buy again and will continue to use it. LovelySkin Customer
Verified Purchase
Cooling moisture in a can
This is one product that is wonderful on hot days or during the winter when the heat saps all of the moisture out of my skin. Keeping it in the frig really makes it a treat to use. LovelySkin Customer
Verified Purchase
Love
This is a must have product for me. I spray after cleansing in the morning and evening. Really calms the skin and softens it. LovelySkin Customer
Verified Purchase
Wonderful!
My skin always feels wonderful after using refreshed and soft. It also helps soothe flare ups due to eczema. A keeper in my arsenal! LovelySkin Customer
Verified Purchase
SO REFRESHING!
I often use it instead of a toner after I wash my face I leave it to dry, before I apply my serum & moisturizer. My skin loves this refreshing mist! Also great after peels & laser procedures. Highly recommended! Alex369
Verified Purchase
Refreshing!
Nice to freshen your makeup, set makeup, refresh during travel! So refreshing!
I love using the Avene Thermal Spring Water and use it almost every day. I highly recommend that you try it. I do not think you will be disappointed. LovelySkin Customer
Verified Purchase