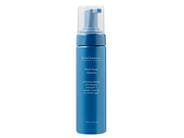 Reviews For
Bioelements Flash Foam Cleanser
Love!
Began using this cleanser a few years ago at the recommendation of my esthetician. I have oily, acne prone skin. It leaves my skin soft without stripping my skin. Very gentle cleanser. Highly recommend for oily skin. Favorite cleanser
I have been using this for 15 years and it is great! It is gentle and exfoliating. LovelySkin Customer
Verified Purchase
Fantastic!
My face fresh and clean after using this product! After use, my face doesn't feel over dry or oily. It's the perfect combination for my skin and I absolutely love this product! Cbritton
Verified Purchase
Fantastic!
I've been using this for years. I love it. Initially I bought it at a salon, but the price here is much better and with the free shipping, it is very convenient! LovelySkin Customer
Verified Purchase
Long time user
I've used Bioelements products for a while now, it's helped get my skin back in good condition. I have combination skin and use to get the occasional "deep" under the skin blemishes (felt like a knot under the skin). I haven't had that problem since I've been using this along with the toner and moisturizer. Helps keep my skin balanced! LovelySkin Customer
Verified Purchase
It's the bomb!!!
Like all other Bioelements products, this does not disappoint. My skin feels great. princess62
Verified Purchase
Dual purpose
This cleanser is nonabrasive and removes my makeup. Love
I absolutely love this foaming wash. My skin feels wonderful after I use it. LovelySkin Customer
Verified Purchase
Flash Foam Cleanser
I love this product! I've used it twice a day for years. Leaves my skin feeling clean but doesn't dry it out. I highly recommend! LovelySkin Customer
Verified Purchase
rather good
Good foam cleanser, wash off easily. A little overpriced in my opinion. LovelySkin Customer
Verified Purchase
Nice light cleanser
This cleanser left my skin feeling clean without any residue. I have pretty sensitive skin and still had some minor breakouts, so I'm not sure if it's the perfect cleanser for acne prone skin but it wasn't too harsh or drying. LovelySkin Customer
Verified Purchase
Great Everyday Cleanser
I love this cleanser! It has really helped clear up my skin in combo with a few other Bioelements products. I use this everyday and it doesn't dry me out, but has really improved my skin's clarity. LovelySkin Customer
Verified Purchase
Amazing!
I love this facial cleanser. I received a facial years ago, and I was told to use this product. It makes my skin feel soft and refreshed. The shipping was fast, and I had no difficulties. Flash foam cleanser
Have been using this product for over a year now and love it. Wash my face with it every night, takes off the makeup in seconds, does not make my face feel dry or tight. LovelySkin Customer
Verified Purchase
non-drying cleanser
I always go back to this. I have sensitive, oily, acne prone skin and have finally figured out at 45 that cleansers for acne don't work for me. I use this am and pm and it works well. For my skin it's not the most amazing ever as it doesn't do much for the blackheads on my nose (eew I know), but it does clean my skin and does not dry it out. I am not sure about using this to remove makeup--I don't wear much and if I do it's a tinted moisturizer. I apply an AHA serum via a pre-soaked pad in the evening after I cleanse and makeup residue will come off on the pad. I still like this cleanser and even with it not removing all makeup it still works for me. It's a little expensive, but again it works so... LovelySkin Customer
Verified Purchase
Makeup Artist #1 Go to Cleanser!!
As a makeup artist I need something that is genlte enough but will do its job as a cleansers. I also need a cleansers that can be used on all skin types and I found it in this product. I carry enough stuff around and don't want to be handling more stuff for cleaning a client's face. This product is perfect and does the job. Leaves the skin feeling clean and not heavy! My clients love it and that makes me happy as a artist. I also use it because I believe that a artist should also try the products they use on clients and it's my go to for facial cleansers. LovelySkin Customer
Verified Purchase
Love this!
I love this! Its a nice easy cleanser! I keep it in rotation with my other skin products by Bioelements! I use this when I need to take off my makeup and my skin is good.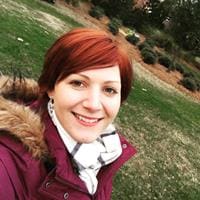 Bioelements Flash Foam Cleaner
On a daily basis I use the Bioelements Flash Foam Cleaner after I use the Bioelements Moisture Positive Cleaner. The reason for using both, I work in a warehouse and I want to make sure that all the sweat and crime that is accumulating on my face is removed. The Flash foam is applied once in the shower and leaves my face feeling refreshed. This is then followed up with the Bioelements Power Peptide and then on with the Bioelements Absolute Moisture. I am happy with the routine and it keeps my face free from breakouts! I would recommend all of these products to anyone who wants to have clean and clear skin. LovelySkin Customer
Verified Purchase
Great for summer
It is very light and great for summer use! One pump is all you need to wash your face! LovelySkin Customer
Verified Purchase
Very gentle
I was surprised by this cleanser. I usually use soap, yet with regular use, have found this product to be much better for my complexion. My skin is softer and my complexion is more clear, despite having some mature adult acne. Make-up goes on easier after cleansing with this product. LovelySkin Customer
Verified Purchase
Great Gentle Cleanser
I started using Bioelements Flash Foam Cleanser about 5 months ago and my skin has been in love with it ever since. The actual formula is light, foamy and has a rejuvenating smell (sort of like a fruit smoothie). Each day, I apply 2 pumps am and pm. At night, I allow the foam to sit on my skin for an extra minute to help remove my make up. It leaves my skin feeling soft and clean after ever use. The product overviews that it acts as an exfoliating booster reinforcing the effectiveness of weekly exfoliation. Before using the cleanser, I expected it to contain gritty exfoliating particles. Instead, I found that the formula was silky and bubbly. Ive noticed that this cleanser wont completely remove my make up with one application. After cleansing, I will rinse my skin with water and use a dry cotton ball to pick up anything left over on my face. I prefer this dry cotton ball trick, rather than using an astringent or a make up remover that can often strip my skin of healthy oils/moisture. Another thing I really like about the Flash Foam cleanser is that the foam pump allows you to literally use every drop inside the container, which means no wasted product! My first supply of this cleanser lasted about 4 1/2 month (2 pumps, twice a day). I would recommend the Flash Foam Cleanser to anyone looking for an affordable, long lasting, and an overall great product to use on sensitive skin. LovelySkin Customer
Verified Purchase
Great Product!
I really love this product! It is simple to use and a little actually goes along way (unlike some facial cleansers). I have combination to extremely oily skin depending on the time of year, I have tried this face wash for a couple of months now and it is safe to say that I can use it anytime and where and I do not have to worry about irritation or over drying. It is also scent free which works perfectly with my over sensitive sense of smell! So if you are looking for a cleaner that is easy to carry around, hygienic overall, and will not dry you out then this is definitely the product for you! LovelySkin Customer
Verified Purchase