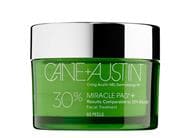 Reviews For
Cane+Austin 30% Miracle Pad +
No change
This claims to be fairly aggressive glycolic but I saw almost no change in my skin's appearance or texture. JenGeogeek
Verified Purchase
Gentle but effective!
I love that these do not contain alcohol. It is very hard to find peel pads that are alcohol free. These make your skin feel very smooth without causing drying or peeling.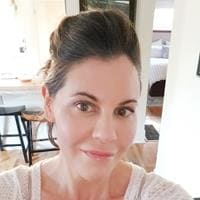 Repeat buyer
My husband loves these pads. He's really noticed an improvement in his skin. Lots of Potential!
I was looking for an at home peel type of product, and I think that I might have found it. This one is easy to use, relatively strong and non-irritating. More importantly, it is beginning to deliver benefits in terms of improved texture and lessening of dark spots and fine lines. I have only been using this product about 3 weeks, and so it may actually merit 5 stars after a longer trial. LovelySkin Customer
Verified Purchase
Unsure
I do think this helps keep my cystic acne at bay, but it doesn't seem to do much for even minor scarring. LovelySkin Customer
Verified Purchase
Very effective peel
I am very impressed with this product. My esthetician used this product on my face and I loved it so much I decided to order it from LovelySkin. I have sensitive skin and most peels inflame my skin. These pads do not. I noticed my skin tone looks more even and my red scars have faded drastically since using this. Thank you LovelySkin for carrying this product. OMG / NEW SKIN OVERNIGHT
I have sensitive skin, have peeled both at home & professional gentle peels. BEST peel pads ever, so glad I made this purchase. My face did not turn red or have any irritation, & I have reactive sensitive skin. Improved my skin texture overnight. I feel I do not need to go for any more professional peels. Love them LovelySkin Customer
Verified Purchase
Still waiting
I have pretty bad melasma. I purchased this in hopes (after reading other reviews) that it'll work for me. I've used it, twice a day, for two weeks. I know it's too soon, but I haven't noticed a difference. I'm hoping for lighter dark spots and smaller pores and better skin texture. But like I said, still waiting. Hopefully, by the end of the jar, I notice something. It's too expensive for no change.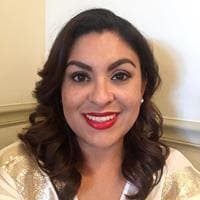 buttercupevr
Verified Purchase
The product is great!!!
This product is great!! Shipping and delivery arrived on time, although the distance could indicate enough (I live in Italy)!! I highly recommend both the product and the site for shopping!! LovelySkin Customer
Verified Purchase
Somewhat....improvement?...
Well, I guess there is somewhat improvement. I clicked on options for my severe boxcar scars. And this one was the highest rated and good reviews. So I took a risk. Now, to start off. I have really sensitive skin. I know the directions say use it everyday. The first night I used it. It kinda tingles and not in a good way. So I wet my hands and put the moist water on my face to cool it off. Then I used the bliss quench moisture sample. Cause I just finished putting glycolic acid on my face. So I need the moisturizer. And no. I do not use it everyday. After that night experience. I'm gonna let my face heal and breathe. So I used it again the week after. Same routine. I gave this 4 stars cause now my face is smoother and the rough skin due to hyperpigmention and red and purple scars from acne past is almost gone after 2 uses. The con which is one missing star is the pain tingle. The end. LovelySkin Customer
Verified Purchase
Cane & Austin 30% Real Customer Review
I've used the 10 and 20, but the 30 is by far my fave! it resurfaces the skin, reduces pores and also helps to even out skin tone and keep skin clear. However I'd still recommend using a serum with this if you're looking for maximum results. LovelySkin Customer
Verified Purchase