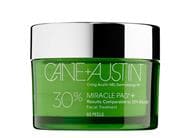 Reviews For
Cane+Austin 30% Miracle Pad +
Gentle but effective!
I love that these do not contain alcohol. It is very hard to find peel pads that are alcohol free. These make your skin feel very smooth without causing drying or peeling.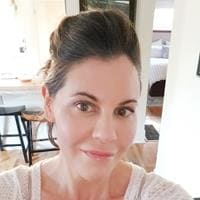 Repeat buyer
My husband loves these pads. He's really noticed an improvement in his skin. Very effective peel
I am very impressed with this product. My esthetician used this product on my face and I loved it so much I decided to order it from LovelySkin. I have sensitive skin and most peels inflame my skin. These pads do not. I noticed my skin tone looks more even and my red scars have faded drastically since using this. Thank you LovelySkin for carrying this product. OMG / NEW SKIN OVERNIGHT
I have sensitive skin, have peeled both at home & professional gentle peels. BEST peel pads ever, so glad I made this purchase. My face did not turn red or have any irritation, & I have reactive sensitive skin. Improved my skin texture overnight. I feel I do not need to go for any more professional peels. Love them LovelySkin Customer
Verified Purchase
The product is great!!!
This product is great!! Shipping and delivery arrived on time, although the distance could indicate enough (I live in Italy)!! I highly recommend both the product and the site for shopping!! LovelySkin Customer
Verified Purchase