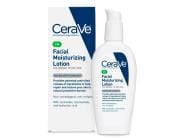 Reviews For
CeraVe Facial Moisturizing Lotion PM
Formula change?
I used to love this product!It was light, moisturizing, and affordable. Sadly, I think CeraVe changed their formula when they changed their packaging. Now it feels heavy and waxy. It clogs my pores and caused an allergic reaction. When I use it, it feels like my skin cant breathe. I dont recommend this for combination, acne-prone skin. Maybe super dry skin thats not prone to spots could use this. Great
This is my favorite facial lotion it has ceramides, niacinamide, and hyaluronic acid in it. Even though it says pm lotion I use it in the morning with an antioxidant serum underneath and a sunscreen on top. Nightime Moisturizer
I use this moisturizer at night and have noticed great improvement in my skin. It was highly recommended by my dermatologist as an alternative to the pricier brands. Love it! LovelySkin Customer
Verified Purchase
Great Midweight Niacin Moisturizer at good price
I love this brand, esp the cleanser, and the moisturizer is a reasonably priced alternative to more expensive Niacin creams that my derm recommends. It is a little too light for my super-dry skin in the winter, but my daughter likes it. She swims 5x/week, so it is soothing and reparative for her normal skin. I will try it in summer when my skin isnt so dry. First rate brand. LovelySkin Customer
Verified Purchase
Good Moisturizer for Acne prone skin
This is a good, inexpensive moisturizer for oily or acne prone skin. Its very light, blends in well and doesnt cause any breakouts. It is not greasy at all. If your skin is dry, this wont be much of a moisturizer for you. Its just to light. I also had problems finding a makeup that would apply well over this.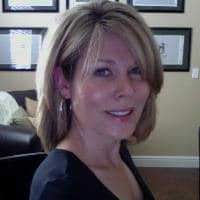 Great moisturizing lotion
This product does everything you would expect and I do love the application & feel after I apply it however, I just cant seem to get over the smell. To me it smells like a tinglier tanning bed lotion which I havent adjusted to after a few uses, so Ive quit using it. If it smelled differently I would give it a 5 star rating and use it every day. LovelySkin Customer
Verified Purchase
Great for dry skin
I have very dry facial skin so I switched over to this from the basic cerave moisturizer. I use it in the morning and night and it keeps my skin hydrated. No more mid-day cracking or dry flakes! It is one of my staples now in my skincare regime. LovelySkin Customer
Verified Purchase
Excellent and Economical
I tried this product for the first time and was pleased. It is a great night time moisturizer and I was surprised as the results were immediate especially on my neckline. Very reasonably priced for such a good product and it is far less buying at LovelySkin versus the Drugstore. LovelySkin Customer
Verified Purchase
great moisturizer
Just moved to CO from GA and this is working great for me. I even use it during the day if I need a little more moisture. Gave me a bad reaction
I thought this was going to be lighter than their moisturizing lotion, but I think the niacinamide ingredient gave me some bad reaction because when I put it on last night my whole face started to itch. Would never buy again. Great for Normal to Dry Skin
A great low cost PM moisturizer containing niacinamide. My skin feels moisturized and no breakouts. LovelySkin Customer
Verified Purchase
Great night moisturizer for teenage skin
I used this at night over my acne cream I got from the dermatolagist in my late teen years and it worked so well it isnt thick and greasy and is very in exspensive and works great