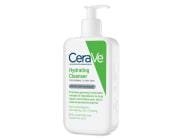 Reviews For
CeraVe Hydrating Cleanser
Great Moisturizing Cleanser
I use this cleanser in the morning and it leave my skin feeling soft and moisturized. It is almost like washing my face with a lotion. It does not burn or irritate my sensitive skin and it helps keep my skin protected in dry winter months. Great
This is great for winter when your skin is dry but it doesnt take off makeup too well. So I usually stick to the foaming cleanser from Cerave. But if you have sensitive skin you will love this cleanser. LovelySkin Customer
Verified Purchase
Great Cleanser!
I use this cleanser everyday. It gently moisturizes my skin as it removes makeup and cleanses. I have dry skin that still breaks out occasionally and this is perfect. If you wear a lot of makeup this may not be strong enough to get everything off but it does remove most brands of mascara without stinging my eyes. If you need something that is a little stronger but still gentle the Cereve Foaming is also really good.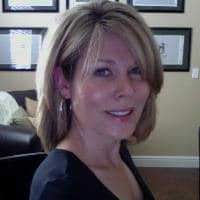 Super Gentle!
This is a very mild, gentle cleanser great for sensitive skin, dry skin like mine, oily, or combination. It's definitely not a makeup remover so it's not good for stripping anything off. I remove my makeup first, then in the shower I use it with a little face exfoliating pad that I got for $2 bucks at Walmart. It makes my face intensely soft, hydrated and smooth. The best part? NO ACNE IN MONTHS, no redness or irritation! No other cleanser or acne medication has ever worked as well. 100% recommended.