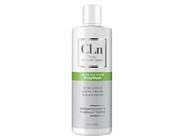 Reviews For
CLn BodyWash 8 oz
Just ok
This is fine, but I would not purchase it again. This contains Sodium Laureth Sulfate which can cause eczema in some people, rather than treat it. LovelySkin Customer
Verified Purchase
CLn Body Wash
This is another CLn product that I like. I recently had skin irritation so I decided to use this instead of my regular body wash. To my surprise this body wash made my skin very soft and smooth. It is very gentle and can use it everyday without drying my skin. Recommended. LovelySkin Customer
Verified Purchase
Great for problem skin
Hi started having some bad folliculitis a couple of years ago, and decided to try this out after happening across it on the LovelySkin site. I think it works okay for that, but is good for washing out cuts and scrapes so not to get an infection. It's not drying, and my husband likes it too. We use this regularly as our bath wash. koolkatso
Verified Purchase
This product is the bomb
This product is the bomb; it makes my skin feel AMAZING! My skin never felt so soft! It's worth every penny. Godisgood
Verified Purchase
Helped treat a rash I had.
This is a great product helped me when I had a rash my Dr could not diagnose. Highly recommend. Pricy, not too drying
This body wash is very expensive for body soap and there are definitely substitutes, but I haven't put time into finding one. Nevertheless, I do find that it helps cleanse and sanitize my skin and eliminates any itching or skin irritation. Also helps ingrown hairs or inflammation/irritation from that heal very quickly. LovelySkin Customer
Verified Purchase
Works Well,
My daughter has eczema flair ups and this body wash really helps heal up her skin. Some relief
I have experienced less itch from skin conditions from this body wash. I was hoping for a miracle and it's close. Still looking for the perfect body wash. RhTempe56
Verified Purchase
Excellent for multiple skin problems
I have used CLn for several years now (prescribed by my dermatologist), and it has kept my eczema under control as well as other minor skin problems. Wouldn't be without it. LovelySkin Customer
Verified Purchase
Prevents staph infection
I am so happy my friend recommended this cleanser. We both have severe eczema, and I was so tired of getting staph infections on my hand. My friend told me multiple dermatologists had recommended this for preventing staph. Since I've been using it (about a month), my hand eczema has almost disappeared completely–and no signs of staph! Other parts of my body have also started responding to the cleanser (I use it every 3 days on my body). No dryness or burning. This stuff is awesome! LovelySkin Customer
Verified Purchase
expensive product
I haven't really noticed the effect of my eczema on my body yet because I always lose it from my hands before I even get a chance to rub it. I'm too cheap to use it every day! If the price is lower and I can use it more often, then maybe the effect will be greater, and I'll be a regular customer. LovelySkin Customer
Verified Purchase
Helps body breakouts
This helps my skin when it breaks out once a month - wish for more natural ingredients though. LovelySkin Customer
Verified Purchase
CLn Bodywash
I truly love this product. It is one of the best cleansing products that I have ever used.I have very sensitive skin, and this is very effective.Please don't ever stop making it available from your website. Thank you. LovelySkin Customer
Verified Purchase
Great Product and Price
My dermatologist recommended this product, but it was very hard for me to find in the store. LovelySkin had the best price! I'm pleased with the product, just wish I had more. Great for dermatitis skin conditions. LovelySkin Customer
Verified Purchase
CLn BodyWash
I have DSAP, a skin allergy to the sun leaving my skin dry, with rough spots on arms and legs and often have broken skin from itching. Most soaps burn my skin, but this doesn't burn, doesn't dry and is helping my broken skin to heal with less itching. So far, I love it. LovelySkin Customer
Verified Purchase
CLN does the trick!
My mother-in-law has been struggling with skin rash for years. Her dermatologist recently recommended CLN and I ordered it for her. Amazing results in just a week! She is no longer itchy and blotchy. I'm logging on to order more. Her only complaint as an octogenarian with arthritis is that the bottle is difficult for her to squeeze. Hope they will think about putting this into a pump bottle soon. LovelySkin Customer
Verified Purchase
Awesome Body Wash
I am very satisfied with this body wash. It has met my expectations and I am highly recommending it. LovelySkin Customer
Verified Purchase
Amazing Product!
I have a daughter that has really been struggling with KP on her upper arms. It's becoming to bother her where people and her friends will ask "What's wrong with your arms?" Seriously they flare up and get swollen and red. I received first a sample of this product and within 2 days her skin was clearing up. We ordered the biggest bottle ever! It's working so well it's almost gone after 2 weeks. Thank you, LovelySkin for caring this amazing product. LovelySkin Customer
Verified Purchase
Five stars
Great body wash- very mild and moisturizing LovelySkin Customer
Verified Purchase