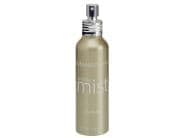 Reviews For
Colorescience Clarifying Setting Mist
Refreshing & Calming
I carry this in my handbag and re-mist throughout the day if I get hot or if my makeup sweats or gets shiny. It is instantly refreshing and I love the smell. Great for travel and if you live in a humid area. Very refreshing
I use several Colorescience products and have found them all to be wonderful. This product does have a scent, similar to rosemary. Your skin feels very refreshed and dewey after spraying. I use the product in the morning and at night after my moisturizer. LovelySkin Customer
Verified Purchase
Clarifying mist
Decided to try this one instead of sunforgettable mist this time. I work out every day and can have occasional breakouts thereafter. I do not have oily skin so wasnt sure if this would be good for me.I hope this will help combat the tendency for breakouts as well as continue to soothe and refresh. So far it has and feels refreshing. Wasnt sure I liked the scent as much as the other color science mists but now I am liking the citrus scent. LovelySkin Customer
Verified Purchase
a must-have
It brightens up my face and my makeup lasts a lot longer, actually all day long. Great product and a little goes a long way! LovelySkin Customer
Verified Purchase
Yes, You Need This Final Step
I would have never expected a setting mist to have such great results. If you have problem and oily skin (I'm 35), stick with the 4-steps in the CS Let Me Be Clear regimen and you will love the results. My only recommendations are to not leave any step out and use the Sunforgettable for SPF coverage. Oh, and the CS Facebook page will respond to messages concerning color match and personal advice. LovelySkin Customer
Verified Purchase
Wakes me up!
I use this morning and night. It holds my makeup in place, plus refreshes at any time..actually puts me in a better mood in the winter especially. LovelySkin Customer
Verified Purchase
very nice
This is a must have for my makeup. LovelySkin Customer
Verified Purchase
Rise & Shine Setting Mist
This setting mist is the key element in the Colorscience foundation triad (primer, mineral foundation, setting mist). It melds with the mineral foundation so that your complexion looks beautiful and natural. I have not had that experience with any other of the mineral foundations I've tried. It also refreshes your complexion throughout the day. LovelySkin Customer
Verified Purchase
Great Product
I am so impressed with this product line. Used by my Derm office, I thught it was just another mineral make up line....but I was so wrong! Colors are really pigment intense, and this setting mist keeps the make up on. I didn't realize this untill a friend asked how long it was on, and it was over 8 hours, and it looked newly applied. I am so glad the aesthetician applied it afer an office procedure....wonderful! fav of all
Top clogs due to travel. This is my favorite mist of all. Helps with my ance. LovelySkin Customer
Verified Purchase