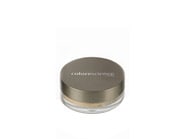 Reviews For
Colorescience Loose Mineral Foundation SPF 20 Jar
Discontinued?
I know of no other product I would feel comfortable replacing this with. I do not care for the powder dispenser that comes with a brush. Its messy and gets clogged. I guess Ill have to look elsewhere for this, sadly. LovelySkin Customer
Verified Purchase
Love this loose powder
Im bummed that this is being discontinued at least on this site. LovelySkin Customer
Verified Purchase
Amazing foundation!
I LOVE this foundation! It goes on so smooth and the fact that it has an SPF is just a bonus on top of the amazing foundation itself! Coverage lasts all day! I love this product by Colorescience, I highly recommend it for anyone! LovelySkin Customer
Verified Purchase
Great for aging dry skin...
I have used Jane Iredales mineral foundation for year, but recently switched to Color Science. As a fifty something female with dry aging skin I have finally found a foundation that doesnt accentuate my fine lines and dry skin. The powder is very fine which allows better control of coverage...I can put more on where needed without it looking cakey. LovelySkin Customer
Verified Purchase
PERFECT MATCH
I wear the taste of honey and it matches my skin perfectly. I use it alone or over the colorscience makeup as a setting powder. Also use it as a touch up throughout the day to minimize oil shine. LovelySkin Customer
Verified Purchase
Nice option for acne-prone skin
This is a good quality makeup that does not make my skin break out. I would like it if it gave a bit more coverage and cost a little less, but otherwise happy with it. LovelySkin Customer
Verified Purchase
Good quality but makes my skin look dry
I like that this product provides sun protection and is great for sensitive, breakout-prone skin like mine. What I do not like is more a personal preference on how I like powder to look on my skin. I prefer more of a dewy finish because my skin tends to be dry. This product, however, seemed to make my skin look even more dry than it already is. It is good quality but just doesnt meet my personal preference. If you like more of a matte finish or have oily skin, I think this would be ideal. LovelySkin Customer
Verified Purchase
COLORESCIENCE LOOSE MINERAL FOUNDATION
Ive been using this foundation for several years. I love the light coverage that Colorscience mineral foundation gives me for a more natural look. Plus, I love the added bonus of 20% sunscreen. LovelySkin Customer
Verified Purchase
Great Coverage, great color, great feel!
Love the loose mineral foundation from Colorscience. There is great coverage with a very natural look when applied and it does not feel heavy on my skin. I have used other "mineral" products and this one is superior. This is my first jar, so I'm not sure how long it will last, but there is quite a bit there for the money. I also like the "scraper lip" on the inside of the jar to help with the application process. I will order this product again. LovelySkin Customer
Verified Purchase
Review
I didn't I didn't realize how long this product lasted until it was time to reorder. My first purchase of the Pro Loose mineral foundation lasted 5 months and that is with daily use. This was a great recommendation from my medical spa aesthetician. LovelySkin Customer
Verified Purchase
Great product!!
I use the pressed powder compact to carry in my purse...I use this in the AM before work for sheer coverage, and great application. I really prefer the loose powder for coverage. Great coverage and quality!
I love the great coverage and sun protection of this loose mineral foundation! The product is more finely milled than Bare Minerals and more natural looking. I previously used the Colorescience compact, but I found that it made me more oily than the loose powder. I still have the compact powder that I use for touch-ups, but prefer the loose powder for initially putting on my make-up. I am light-warm skin toned. Last Summer I used California girl (a medium-warm shade) which is way too dark now. I switched to Light as a Feather which is a better match for my light/fair-warm completion. LovelySkin Customer
Verified Purchase
Everything To Love!
Natural coverage which I really like. Easy to apply and so quick!! I feel confident because my skin looks pretty and I am giving it a great SPF that doesn't cause irritation, break outs, or dryness. Purchased All Dolled Up which is great for my fair skin with cool undertones. Have red hair, green eyes and this shade is a winner for me. Will never again use a lotion or cream foundation or sunscreen on my sensitive, dry, easily irritated skin. Highly recommend!! LovelySkin Customer
Verified Purchase
Loose powder foundation
I purchased the loose powder foundation for the first time, after having used Color Science line tamer and primer for a few years. I wanted to see if it would add just a little more coverage without adding dryness or weight. I've only used it a couple of times, and so far I really like it. LovelySkin Customer
Verified Purchase
Top Quality Mineral Makeup
Finely milled with great coverage. I also like the color charts that help you select the perfect shade based on other companies mineral makeups. LovelySkin Customer
Verified Purchase
Like it!
I've only had this a week or so, but so far so good. Like the coverage and the SPF is a nice addition. I'm sure I'll keep using. Good coverage--feels light, not caky
Coverage is good. However, I wish the color was a shade darker. It was difficult to choose the right shade, partially because of the names given to the shades don't really coincide with other brands. LovelySkin Customer
Verified Purchase
Better than Bare Escentuals!
I originally started using the mineral SPF from Colorescience, and then saw that they did loose mineral foundation and decided to try it out I had been using Bare Escentuals for years, even though it sometimes got cakey. Colorescience never gets cakey because the powder is so finely milled. Figuring out which color to order was pretty easy using the comparison charts to other brands and comparable skin tones. I like the loose powder because it is easier to control how much coverage you want. I have also found that because the powder is very fine, I don't go through as much product and the pot lasted much longer than Bare Escentuals. LovelySkin Customer
Verified Purchase
Great SPF product!
This powder is soft and light with great spf coverage. I use this in conjunction with other colorscience products for a perfect finish. I have used Bare Minerals in the past and Colorscience is a far superior product. LovelySkin Customer
Verified Purchase
Great Coverage and Light
Have been using this line for a long time however this loose form is my favorite. I still have the pressed but with the loose version I seem to be able to control the heaviness better and I'm able to use my big brush. LovelySkin Customer
Verified Purchase