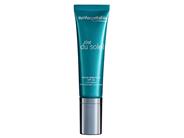 Reviews For
Colorescience Tint Du Soleil SPF 30 Whipped Foundation
$55.00
113 Results
Colorescience Whipped Foundation
This foundation provides medium coverage. It's a good daytime foundation as it provides sun protection. It's easy to apply and blends very well. I am not crazy about the smell so I am giving it a 4 star review. LovelySkin Customer
Verified Purchase
Great for a day out in the sun and when you need some coverage
I don't like this product as much as their spf liquid bronzer, but if you need medium coverage this is probably the better product for that. LovelySkin Customer
Verified Purchase
Fabulous Feel
Purchased the medium color which is fine in summer but will be too dark in winter. It feels a little drier than I expected but I just blend with a little Sunforgettbale Total Protection Face Shield and it goes on great and is not a heavy foundation. SurpriseNancy
Verified Purchase
Love it!!
I use a dampened beauty blotter to apply this and it is so good at blocking the sun because it seems to adhere so well to my skin. If you put too much it looks thick but using a small amount with the blender looks so natural on me. I too it off with a little colorescience powder to seal it. Used everyday at the beach & my face never got sun! Love it
Goes on smoothly without an oily feeling. No need for powder. I wear a sensitive skin sunblock underneath and this is extra coverage. This is a great product. LovelySkin Customer
Verified Purchase
Just okay
Coverage was good, yet the color wasn't right for my skin. LovelySkin Customer
Verified Purchase
Light weight and great for sensitive skin
At first I wasn't sure, but after using this for more than a month I am sold. Have been living outside this summer at a high elevation, so I wear this daily and apply often. No breakouts and best of all it doesn't feel thick or oily on my face! I will continue to use this as long as they make it. Well worth the price. LovelySkin Customer
Verified Purchase
Colorescience is always great!
I love this foundation. It's light, looks natural and has an SPF 30....the perfect combination! I tend to have sensitive skin and have never had a problem with Colorescience products. Used for years ... and I continue to try new things. I highly recommend it! LovelySkin Customer
Verified Purchase
Love It
Great coverage and you can't even tell it is make up. It goes on so smooth and blends so well. It hides my dark spots and evens out my complexion. Will buy again Zippy123
Verified Purchase
Didn't work that well for me
This is a really good product: smooth mousse texture that blends well; it gives a solid medium coverage, and it wears well. It isn't for me because it sinks into my pores and, to a lesser extent, any lines. If you have really good skin with no pore problems, this is worth a try. LovelySkin Customer
Verified Purchase
Colorescience
This is very smooth to apply and has great coverage but not heavy. LovelySkin Customer
Verified Purchase
Colorsciece Tint SPF 30
Great product, I like the matt tint finish, not oily, and nice coverage with sunscreen. I recommend this product Natural color
I appreciate this foundation's texture and color tint. With its spf it's good mix with s primer and a bit of water, applied to skin with a cosmetic sponge for achieving natural color. I cannot come on using it by itself, however. Healthycalady
Verified Purchase
Great coverage
Another Colorscience product I really like. Nice coverage without being heavy. A little bit covers my whole face. I put it on last on top of other sunblock products for the face from EltaMD (also purchased through LovelySkin). I have very sensitive skin and can only wear titanium dioxide and/or zinc oxide products. This whipped foundation gives my face a matte finish. Happy with this purchase. Tint Du Soliel SPF30
I absolutely love this product. A small amount is all you need to add a healthy sun-kissed color to your face. This is part of my daily regimen. Love love love
I was a bit skeptical about buying this, however after I used it I'm hooked. It leaves a beautiful finish. No need for foundation. It's a keeper! Love this product!!
This product is part of my daily routine now. The coverage is great and lasts the entire day. I highly recommend this product! BusyMom
Verified Purchase
rosacea
I have been using colorescience products for my rosacea for many years, have been very happy with the products results, and the services with LovelySkin company! Thanks for your customer service! LovelySkin Customer
Verified Purchase
Thumbs up!
I was pleasantly surprised with this! It gives light to medium coverage. It does not get oily. And it is not cakey. It almost feels like there is nothing on your face. I would definitely recommend this for everyday wear. Sensitive skin beware
This would have been a perfect complexion product for me were it not for the addition of fragrant compounds in the ingredients. My skin is fair, combination, and rosacea-prone (subtype 2). This goes on with a beautiful soft matte finish, light coverage buildable to medium, and lasts well throughout the day. It gives a polished/put together look that still looks natural, and I don't need to powder over it. The problem is that within 2-3 days of use, I have always gotten pustules/papules on my cheeks that begin to clear up when I discontinue use of this. I really wish I had reviewed the ingredients prior to purchase because it was only after the fact that I realized it had fragrance--lesson learned! I really wish this otherwise great foundation had not been ruined by the addition of fragrance. LovelySkin Customer
Verified Purchase
Very Rich
The whipped foundation is not drying and does not cake. Applying is very easy. LovelySkin Customer
Verified Purchase
Poor coverage
Poor coverage. Did not help to cover anything, especially redness. Won't buy again. LovelySkin Customer
Verified Purchase
Great Foundation
I had received a sample of this and when it went on sale I purchased a full size. I really like this for an everyday foundation. Good coverage and the color matches well. LovelySkin Customer
Verified Purchase
Smoothly light
I feel good using this because of the SPF. I also like the light feel and good coverage this product provides. Kimcoop
Verified Purchase
Colorscience Sunforgettable Tint Foundation
I received a sample of this foundation from Lovely Skin. I would not have thought to purchase it without trying first. I was pleasantly surprised that I could get slightly more coverage from this product than other popular tints with sunscreen. Colorscience is still light but helps my maturing skin to appear more even toned. I prefer to use this product for a more refined look.