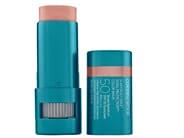 Reviews For
Colorescience Sunforgettable Total Protection Color Balm SPF 50 PA++++
$29.00
33 Results
Great blush
I got this to help cover the melasma that started on my checks. I don't think it's too dry and it blends easily. It gives me a nice rosy glow and hopefully will help protect my checks from the sun. LovelySkin Customer
Verified Purchase
Love, Love, Love!
I have been captivated by the videos of this product being used for cheeks, eyes, and lips, and decided to try it out. The hardest part was deciding which color (I wasn't brave enough to get the three color set) and I choose the blush color because I like a more natural look. And, it was perfect for my cheeks! It goes on smoothly, and blends very well. I tried it on my lips and didn't like it as much as it seemed to "cake on" rather than blend like it does on my face. I love the fact that I get the benefit of extra sun protection on my cheekbones, as this is an area that tends to get more sun from the reflection on my sunglasses. Give it a try! DaneGirl
Verified Purchase
Love the color
Beautiful rosy blush color and good sunscreen. However it is very dry and needs to be applied over well moisturized skin. Probably won't purchase again. LovelySkin Customer
Verified Purchase
Pleasant Surprise
I wasn't sure what to expect of this but decided to purchase it as I wear very little makeup during the day, yet try to still look nice. Being summer and being outside the majority of the time my SPF game is a priority. In the past I haven't been a fan of creme blushes, so I wasn't sure how I would feel about this, but decided if I didn't like it I would just use it on my lips. I've been pleasantly surprised and love it. I use it after my SPF lotion and it gives the perfect amount of a sunkissed glow. I'm fair-skinned. Vey nice spf lip balm
I haven't perfected using it as a blush but that's because I'm not familiar with the technique needed. But it's a perfect color for a very fair person like me. I would get this again. Hawkster
Verified Purchase
Lovely Color
Perfect "sunburned" color. For reference I am a cool-to-neutral toned blonde. Love ColorScience! LovelySkin Customer
Verified Purchase
Perfect blush
I use it as blush vs lip balm. I simply dap it on my cheeks and rub it in. Blush shade was perfect for my light-medium skin tone plus it has SPF and I didn't break out! Sebmama
Verified Purchase
Love the color!
I use a brush to apply this as it could be quite bright if you don't. Hard to use on lips due to the wide size. That being said it still a good color for me. LovelySkin Customer
Verified Purchase
OH
I love Colorescience products, but, this one is s dud. The lipstick is dry and using it as a blush just doesn't work for me. Too harsh, not long lasting. Save your money on this one. Great product, so many uses
I love this color - and it is so useful! as eye-shadow, lipstick, blush, you name it. Very versatile color and the texture blends easily. gialovesbeauty
Verified Purchase
Nice Product
I'm liking the Colorscience color balm, however, it could go on a little easier. It's a bit hard to rub on. Excellent blush
The color and consistency of this product is wonderful... I use it everyday! LovelySkin Customer
Verified Purchase
Color balm
Little bit dry and looks almost mate. I would prefer it has more shine. However , I like how it stays on place and gives me 50 SPF. Colorscience color balm
Love this product. Adds a little color anywhere you need it and has sunscreen protection is a bonus LovelySkin Customer
Verified Purchase
A glow without the sun!
I love this stick. It is easy to carry around and it is perfect to block out the sun and add a bit of color! LovelySkin Customer
Verified Purchase
Nice!
The Colorescience Sunforgettable Total Protection Color Balm SPF 50 PA++++ is great! It has a really nice texture, and the berry color is bright and fun! I'm thinking to get the more neutral blush color next, and also to get one for my sister. This is the highest spf in a lip product that I have found, and feels really good on! One thing I do not particularly care for, however, is the shape/size of this product as it is a bit big and bulky (I would not use this on my face for blush, only for lip use, but I guess you get more product in the long run). Definitely worth a try if you're thinking about it-- stays on better, more moisturizing and much prettier than my usual slathering of face sunscreen all over my lips. :) LovelySkin Customer
Verified Purchase
Great for fair, pale skin!
This product is great!!! It is easy to apply with fingers or a brush. The color selection is great for fair-medium skin, with the trend on lip+cheek products- the is the most suitable for someone who burns easily. I'm really ecstatic by how the colors perform. Obviously there is hardly a shade range here, but I think the collection is awesome. LovelySkin Customer
Verified Purchase
Very nice but not a color match for me
This is a very nice balm, I liked the dual usage but the color was not a match for my skin tone. I have olive skin tone and it was way too light. LovelySkin Customer
Verified Purchase
Love SPF 50
I love the texture, color of this blush/lipstick however it broke my face out and I can only use it as a lip product. That is fine because the color is so pretty (blush) and I have never seen another lip product with such a high SPF. Only 4 stars due to it causing breakouts along my cheekbones. LovelySkin Customer
Verified Purchase
Weird balm shape
Need to return this item, it comes in an odd shape that makes it impossible to put on.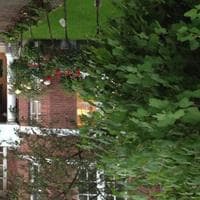 Love!
This product is amazing! Protects skin and blends easily as a blush / on lips ! Highly recommend! LovelySkin Customer
Verified Purchase
Great for Traveling
I have this in my "to go" bag and love to travel with it. It's my favorite travel cheek color KelleyP
Verified Purchase
Blush and SPF in one!
Love the berry color!! Not only is this perfect blush, it adds that extra SPF factor on the high point of the cheek that frequently catches the most sun. I also got the more pale coral shade, and love it, too, if you just want a hint of glow. It is not drying on the skin, and my skin is dry, mature. I am so impressed with all the Colorescience line. I use the liquid, the powder with built in brush, and now the blush. Thank you, LovelySkin, for carrying this entire line. A nice product
First time I've used this product . Soft goes on easy. I have the lightest pink one. It is very sheer almost to sheer for my medium skin color. I like it as a lip color too but again it is very light. I hope they come out with more color choices. It is a sheer light pink. Chippie
Verified Purchase
Love It!
This is the only blush I've really liked. It's just the right color (Blush) and it has 50 SPF! It blends easily and looks very natural. Suepac57
Verified Purchase