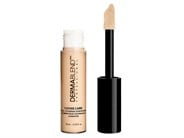 Reviews For
Dermablend Cover Care Full Coverage Concealer
$28.00
Excellent full coverage
I typically use another brand of concealer with moderate coverage, but sometimes want a more full coverage option, especially under my eyes. Tried the Dermablend Cover Care Full Coverage Concealer and it did not disappoint! Will plan to purchase again. LovelySkin Customer
Verified Purchase
Dermablend Full Coverage Concealer
This was good but not great for my 50 year old dryish skin. This was a first time purchase and while I have been using it, I probably won't repurchase again because it tends to be a little drying on me. Nothing at all against this product. I would say , that in my twenties, thirties and even early forties, this would have been perfect. It is full coverage and lasted very well throughout the day. Thank You for wonderful service as usual. LovelySkin Customer
Verified Purchase
Excellent dark under the eye coverage.
Smooth coverage. Blends out nicely. Orangecloud
Verified Purchase
Great Coverage
I ordered this product on line and tried to match the shade to my complexion. It has great coverage and goes on smoothly and would have been very happy. However, the color was off I spoke to a rep (Chloe G) who gave me GREAT advice and explained the return/exchange policy as well as directed me to the right shade for me. She also gave me great advice on additional products. I'm looking forward to receiving the new shade of concealer and would be happy to share my thoughts. Yllas
I have used Dermablend for 40 years because it works for me. This new Dermablend Cover Care Full Coverage Concealer works miracles! It covers well and does not crease. I will purchase this concealer again. Great makeup
Great coverage! A little goes a long way. All day wear with no creasing I love this concealer
This concealer goes on smoothly and definitely hides imperfections. I definitely will buy this product again. Very high coverage
I actually have to add a squeeze of eye cream and blend with the concealer to make it a little less pigmented. Very Thick
I have always used Dermablend Camo concealer. Very disappointing that it is not available anymore. I decided to try this one knowing it is a heavier coverage. It is too think for me. It cakes up in my under eye lines. Need to use very little. Jeannie
Verified Purchase
Awesome
Like the old one maybe better LovelySkin Customer
Verified Purchase
Great Coverage
This concealer has great coverage and is lightweight. It's is my new favorite and I never want to be without it. LovelySkin Customer
Verified Purchase
Best Concealer
Always come back to this one. Perfect coverage, color and staying power. Does not settle in lines. A real winner! LovelySkin Customer
Verified Purchase
Full Coverage Concealer works great!
I use this concealer daily and it's gentle to my skin with complete coverage of any blemishes on the skin. Love it! LovelySkin Customer
Verified Purchase
Consistent coverage
I've been using Dermablend for many years. It is my go-to brand for consistent coverage. The concealer works great and the body coverage is also super. I have light skin and will get the lightest two shades to blend through summer and as my skin tone changes in Spring/Fall. I don't have to use much to get great coverage but when I need more it layers very well. LovelySkin Customer
Verified Purchase
Love it!
I have extremely dark hereditary under eye circles and dry skin. This product provides GREAT all day under eye coverage and doesn't dry or settle into my fine lines as badly as most concealers. It stays put in extreme humidity and so far seems to withstand water when it's raining or my eyes water. Also a tiny amount goes a very long way. I apply barely one dot under each eye and it's more than enough. I'm planning to purchase it again and throwing out my department store concealers. LovelySkin Customer
Verified Purchase
Wand is fat
I like the product. It provides good coverage. The wand is "fatter" than similar products. I prefer the smaller wand size. VictoriaB
Verified Purchase
The Best Concealer!
I love this concealer! Better than their other concealer which I've been using for years. This is enormous improvement over what was already great. BlondieBlonde
Verified Purchase
good Concealer
This concealer is quite thick. It is best to mix it with a normal concealer. It covers really well. Darkness be gone!
This concealer is light, smooth, buildable and paraben free. It gives full coverage and a creaseless finish. I just put 2 drops of it under my eyes, which was enough. My skin didn't look dry, and, the concealer lasted for hours!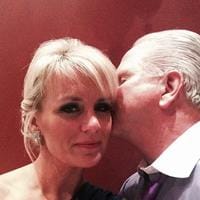 Love ittt!!
It stays beautiful and doesn't set into fine Iines. Doesn't look dry, Excellent concealer! LovelySkin Customer
Verified Purchase
One of the best concealers
I really like it! Very pretty. But I don't think I'm using the right powder over it. going to try the dermablend banana powder and see if it blends better AshleyChristina
Verified Purchase