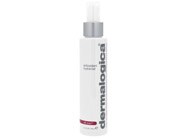 Reviews For
Dermalogica Antioxidant Hydramist
$45.00
So refreshing
I love to spray this on my face and neck after using the micro exfoliate. Helps my serums absorb better. You can spray on through out the day to feel refreshed. This is a great spray with natural ingredients. ddscrazy
Verified Purchase
My Favorite Everyday Skin Glow Product
This is one product I will not live without! I use it to prime my face for serums and moisturizers. Plus, I spray it on my face several time throughout day. The spray makes it convenient and it always keeps my skin hydrated and glowing. LovelySkin Customer
Verified Purchase
So moisturizing and refreshing
I love this facial spray! It always gives me a pep when I need one. Makes me looks perfectly dewy and refreshed without clogging my sensitive skin. LovelySkin Customer
Verified Purchase
Refreshing
Very refreshing, rosy scented. Also little tiny sparkles are left on my skin . Love it. LovelySkin Customer
Verified Purchase
Anti-aging wonder
I have been using this for 10 years and look over 10 years younger!. It can be applied before other products to boost effectiveness. It keeps skin hydrated and creates an ultra defense protection against pollution and other free radicals. It is like a shield for the face, locking in moisture. Great all year around! I keep it in my car and in my bathroom, keeping my skin hydrated all of the time. I still use hyaluronic acid in other products, but there is no replacement for this! Refreshing!
I have been using this product for over 15 years. I love spritzing it on my freshly cleansed face before I apply moisturizer. I have sensitive skin and this product has never caused any irritation. Love Dermalogica products! MaggieMay
Verified Purchase
Excellent product
Love, love this product. I have been using this for a few years. Makes my face feel and look dewy and youthful. #1 go-to for husband
My husband only washes his face. Thankfully, he will use this product for his daily and night regiment. LovelySkin Customer
Verified Purchase
Feels so good!
I have been using Dermalogica's Hydramist for years. I wouldn't be without it. It smells clean and makes my skin feel moist without the heaviness of a cream. trishavg
Verified Purchase
Part of my Age Smart Routine
I have been using Antioxidant Hydramist since it became part of the Age Smart line. I live in California where sunlight exposure is a given. The antioxidants help protect my skin from damage. I get compliments on my skin regularly, and it's because I take care of it. The product works well with other Dermalogica products and does not irritate my skin. LovelySkin Customer
Verified Purchase
Amazing!!!
I use this product before I go to be done and when I wake up! It's a big bottle so I don't feel guilty when I use 8-10 sprays! I love it and it makes me face feel so much better than if I used a moisturizer! It's so refreshing and lightweight and leaves your skin feeling rejuvenated! LovelySkin Customer
Verified Purchase
Hydramist
Love! Love! Love! Hydrates and refreshes skin. Use before applying moisturizer (don't have to use as much). Use as a refresher throughout the day! LovelySkin Customer
Verified Purchase
SOOTHING & HYDRATING
I love to use the ANTIOXIDANT HYDRAMIST as part of my night time cleansing ritual. After cleansing and toning, I give a spritz of the toner. My skin feels wonderfully nourished and not tight. The smell (rose) is great. I will continue to purchase this product. Love this!
I use this every time I cleanse my face. It is a must for my beauty routine. I love it! LovelySkin Customer
Verified Purchase
Dermalogica Antioxidant Hydramist
Have used Dermalogica products for years and love all of them. LovelySkin Customer
Verified Purchase
Very Fresh Feeling
I have been using this product for some time and wouldn't think about cleansing my face without it. It gives me a fresh feeling without any astringent feel. I originally tried it as part of a sample pack, and I loved the very fine mist. When I ordered the large one, the mist was heavier, but ok. I just opened my latest purchase of a new large one and was delighted to find that they have improved the mister and it is now a fine mist like the sample size at last. LovelySkin Customer
Verified Purchase