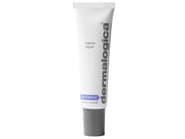 Reviews For
Dermalogica Barrier Repair
$47.00
20 Results
Meh.
Haven't noticed a real difference in my skin. Not really sure if it's worth the money. I'll look for other products to help with my skin. I do like that it doesn't irritate my skin. Ever. LovelySkin Customer
Verified Purchase
Calming
I noticed a drastic decrease in overall redness and irritation after using this product for only a couple of days. LovelySkin Customer
Verified Purchase
A Must for Dry, Chapped Skin
Dermalogica Barrier Repair is my go to when my skin is chapped and dry and needing hydration. I have used it for years and although I may try other brands, I always return to good 'ol faithful barrier repair! My daughter also used it when she was taking Accutane for her acne. When her skin would be super dry from the medicine the Barrier Repair gave her much needed relief. :) LovelySkin Customer
Verified Purchase
Dermalogica Barrier Repair
I love this product. It goes on silky and light and adds great protection. I use daily after washing my face and before applying my face lotion. I have fair skin and often become red with rosacea, and this product is a must have. Great for reparing your barrier
Dermalogica Barrier Repair is a product I stumbled upon when I was in school for my aesthetics license. During the week we were doing waxing, my skin actually tore and was pretty raw after strip removal. My instructor gave me this product and it helped my skin heal. I think it is great for spot treating but also as a more occlusive product for those with dry and sensitive skin. Also can be used as a primer..a little goes a long way. LovelySkin Customer
Verified Purchase
Effort never lies
Real even, quickly went through my skin and improved LovelySkin Customer
Verified Purchase
Like a primer
This creates a smooth, even canvas on my face like a primer. I did have some issues with pilling with other products, so I had to keep my regimen simple when I used this. Very travel friendly. LovelySkin Customer
Verified Purchase
Wouldn't be without it.
Barrier Repair has been part of my skin care regimen for years. I find that retinals can be drying. I like to use Barrier Repair at night, so I can wake to smooth hydrated skin. If my skin feels dry from the sun, I like Barrier Repair as a primer. I know my skin well, and when it needs something extra Barrier Repair never disappoints. It never irritates my sometimes sensitive skin. LovelySkin Customer
Verified Purchase
Great Barrier Repair
This cream is very soothing, moisturizing and penetrating skin in need of barrier repair. It diminishes redness. It does the job, and I love it! LovelySkin Customer
Verified Purchase
great moisturizer
velvety feel and super soft skin, mixes well with the SPF cream also for daily use! LovelySkin Customer
Verified Purchase
Love it!
Definitely worth the purchase. I have very sensitive skin and this barrier repair is amazing at keeping me covered from all the environments that my skin is exposed to. LovelySkin Customer
Verified Purchase
Not for me
I was traveling and needed a facial moisturizer quickly so I called customer service for advice. Spoke to a guy who recommended this product. After 2 applications I disliked it. My skin did too. No thanks. I am returning it for a replacement product. Gonna stick with Obagi. LovelySkin Customer
Verified Purchase
Dermalogica Barrier Repair
Great product. Makes my face feel smooth and refreshed. Light weight, doesnt feel heavy on my skin. LovelySkin Customer
Verified Purchase
Protective barrier for sensitive skin
I have used this product for over two years and it is one I wont go without. I have extremely sensitive skin and rosacea on my face. This is the only product that protects it from environmental factors like wind or extreme temperatures. There is no sunscreen in it but I use SPF 50 over the top. It is gel based but not sticky or heavy. It glides on easily and feels so smooth. The tube isnt that large for the price, but you only need to use it sparingly and it lasts a long time. I highly recommend it. If you catch at sale at Lovely Skin, the price is as good as online and you dont have to worry if its a legitimate product or not. LovelySkin Customer
Verified Purchase
Unlike no other
What I love about this product is the texture and feel. I have never felt a face cream like this. Its so soft and velvety and when applied on your face it feels so soft. It looks as if you have nothing on your face. Regular face creams give you that little shine. This one is very matte. And it dont make my skin oily throughout the day. I have severely sensitive skin. This product works great. The only problem I have is that when my face is dry I have to apply a small amount of my regular face cream and then I apply this one over it. Bc if I dont you will see the dryness in my skin. It dont hydrate enough. I do wish it came in a larger oz size and price was a little cheaper but its def. worth it. LovelySkin Customer
Verified Purchase
versatile product
great product, very soothing to damaged skin. Other reviewers have pointed out the many uses and experiences for this product ... and i agree with them all LovelySkin Customer
Verified Purchase
Excellent skin protector
My skin is very sensitive to the elements and chemicals in products. This product protects my skin and provides a smooth surface for powder or foundation tint. I love it. I even bought some for my husband who has a mild case of spotty psoriasis it keeps his skin sealed and protected from the weather. LovelySkin Customer
Verified Purchase
tightens skin
What the other reviewers say is all true. I also find that this product tightens and firms my skin a bit and I am over 60 years old LovelySkin Customer
Verified Purchase
Barrier Repair
This product is a staple in my skin care products for winter. Its great for chapped skin and will not clog your pores like petroleum based products. I can even use it on my kids cheeks when they've been out in cold weather. It repairs and protects! A must have! The price is worth it!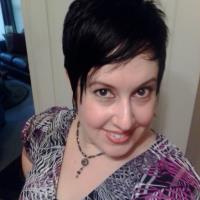 gmchaney
Verified Purchase
Great daily moisturizer for sensitive skin
I first tried this moisturizer as part of the UltraCalming kit and ordered the full size almost immediately. It is a really unique formula which goes on very smooth and does not irritate my very sensitive skin at all. I use it daily. No SPF, but I apply sunscreen over it and have been very happy with this product. LovelySkin Customer
Verified Purchase