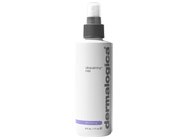 Reviews For
Dermalogica UltraCalming Mist
$39.00
Very nice!
I've been using Dermalogica UltraCalming Mist after cleansing to keep my skin from drying out before I can get to moisturizing and it does the job! Before using this mist if I didn't moisturize right away my skin would dry right up. It's very refreshing and definitely a product I will keep in my routine. Christen
Verified Purchase
My skincare staple.
I have been using this product for several years. I have fair skin prone to redness and irritation. I like to mist my face with this before applying moisturizer. It adds that extra hit of moisture my skin always seems to need. It's also nice to use when my face is hot after a workout or blow dry. kleanestgirl
Verified Purchase
Calming & Soothing
So happy Dermalogica brought bad this formula as it really works. I use it to calm redness from Rosacea. My husbands sprays it on his face after shaving to calm irritation and any burn. Feels great
I have very sensitive skin, so I'm always looking for a good product that doesn't Irritate my skin. This product is very nice. It leaves my skin feeling refreshed. LovelySkin Customer
Verified Purchase
Dermalogica Ultra Calming Mist
It did it's purpose. LovelySkin Customer
Verified Purchase
Great for sensitive skin
I've used this calming mist for years and love it. I apply like a toner after cleansing and mist during day as needed. Can also use to set makeup. LovelySkin Customer
Verified Purchase
Soothes redness
Great for soothing irritations. Works best when sprayed on a cotton square and then applied. LovelySkin Customer
Verified Purchase
My Go-To Toner!
There are a lot of toners on the market, but this by far my favorite. Consistently delivers a great, refreshing feel and base for helping smooth on moisturizer and foundation. I can definitely use less moisturizer and foundation when spritzing this on right before applying. I have ultra sensitive skin, so this has a great calming effect as well. LovelySkin Customer
Verified Purchase
Calming
The first thing that goes on after showering, to soften and neutralize and delay drying out until I can get to moisturizers. Also the best thing to put on after plucking eye brows and lips. LovelySkin Customer
Verified Purchase
takes the red away
perfect for irritable skin LovelySkin Customer
Verified Purchase
great product
my skin is both very sensitive and easily irritated so misting with this product several times a time really brings me much appreciated calming! LovelySkin Customer
Verified Purchase
Absolutely wonderful!
I had my first facial last week. The lady was using dermalogica products. Even though she used a milder exfoliter, it started to burn immediately! ( strange since i exfiate twice a week at home ). She sprayed this on my face and it felt so calming and soothing. Almost as good as the La Roche-Posay thermal water.