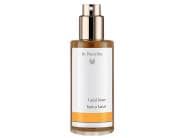 Reviews For
Dr. Hauschka Facial Toner
$37.00
You need this toner in your life
Only toner I use and I love it. My face instantly feels refreshed and almost moisturized after spraying it! Don't go a day without it!
I love the Dr. Hauschka Facial Toner. It's a beautifully fragrant toner mist that keeps your skin feeling fresh - not to mention it's ability to help shrink pores. I use it in the morning and at night and my skin has never looked better (I follow it up with the Rose Day Cream - both in a.m. and p.m. because I have dry skin). People compliment me on my skin and I can only say it's because of Dr. Hauschka products. I've always been acne prone - so to receive a compliment after all these years of battling skin troubles, I can say without a doubt it's because of these wonderful, healing, radiant products!!! LovelySkin Customer
Verified Purchase
Love it!
This is incredible. I love the smell and how refreshing it feels and that you can spritz it instead of using a cotton pad. LovelySkin Customer
Verified Purchase
Refreshing toner
I received this toner as part of the kit that is offered. It has a nice refreshing smell and doesn't sting my eyes. I use it every day after cleansing. LovelySkin Customer
Verified Purchase
Refreshing toner
This is a really nice toner, very soothing and refreshing. Great to spritz on the face in warm weather, also works well when sprayed on a cotton ball and applied to the face. Leaves skin feeling very clean and revived. Has a natural, herbal scent. LovelySkin Customer
Verified Purchase
excellent
I have been using this product for 10+ years and love the way it moistens your face before you use the Revitalizing Day cream Another great Dr. H product!
Been using Dr. Hauschka products since about 2012 and love them all. I do alternate once in awhile to another "leaping bunny" certified product line, but always keep Dr. H products going. This spray is soothing, non-irritating, I happen to like the odor. It doesn't indicate on the label that it is effective for hyperpigmentation, but I find that dark spots are diminished. Highly recommend for aging and/or sensitive skin. Jeruska
Verified Purchase
Love this!
I live in a very dry climate and this toner really helps my skin. I use it at least twice a day. It is my favorite toner. LovelySkin Customer
Verified Purchase
What a nice surprise!
I had never tried a Dr. Hauschka product before but was looking for a natural toner for my sensitive skin. I've also been struggling with hormonal acne, and this toner has helped with the pigmentation and texture where I have some scarring. Overall, I'm really happy with it! It also smells lovely :) karayel
Verified Purchase
Toner
This is the most refreshing, hydrating toner. I even use it over my makeup to set it as it is a fine cooling refreshing mist. And, the aroma is so uplifting. LovelySkin Customer
Verified Purchase
Refreshing
Light, refreshing, mild scent. Does not dry skin out. LovelySkin Customer
Verified Purchase
Best Toner
This toner truly refreshes the skin. It is moisturizing and has a pleasant scent. I have been using it for 4 months now and have noticed much clearer skin. I will definitely repurchase again and again. LovelySkin Customer
Verified Purchase
Look No Hands touching the face
The great smell, with the ease of a toner application in a spray bottle, calms and tones my face. LovelySkin Customer
Verified Purchase
Great product
I've been wanting to try Dr. Hauschka products for some time. This toner is great, and I love that it is a spray! I use it twice a day after cleansing. It leaves my skin so soft and ready for other treatments or makeup. Toner
I use this toner morning and night, and it goes on nicely and stays where it's applied. There is no drying out of my skin that I experienced with other toner products. I plan to purchase more when this bottle gets low! Great toner
I heard a lot about Dr. Hauschka products and decided to try this facial toner. It makes my skin look fresh and healthy. Together with Dr. Hauschka soothing cleansing milk my skin feels moisturized and sometimes I don't use any cream afterwards. After using it for a couple of weeks, I don't need any foundation as my skin looks perfect. LovelySkin Customer
Verified Purchase
Dr. Hauschka Facial Toner great product
First, LovelySkin has it priced less than any other place I have searched. Same product, same amount but almost half the price, and yes, even Amazon! I have been buying this toner for over two years. My son who was getting breakouts started using it. At the time, he was 17 and now at 19 still using it! It controls his breakouts. When he doesn't use the toner, you can see the difference. Plus, I use it too! Love it. Thank you LovelySkin for making it affordable and easy! LovelySkin Customer
Verified Purchase
Dr. Hauschka Rules!
This toner is so nice and smells so good. I normally don't use a toner because they irritate my skin. But, it doesn't irritate my skin, and I have even got it in my eyes without any burning sensation or irritation. I love the fact that all of the products are all natural. I'm all about that. My pores appear smaller, and I have only been using it for about a month. I love it. I hope there are more sales, so I can keep using these products. I love them and totally recommend them all. I want to try them all. LovelySkin Customer
Verified Purchase
Gently refreshing
I use this after my morning shower to prepare for treatment products. Feels lovely and hydrating. LovelySkin Customer
Verified Purchase
Gorgeous Smell
I love this toner. It feels so light and refreshing, and the smell is amazing. I love that it's a spray. It seriously lasts forever. I use it twice a day and have had the bottle for a while now, yet the quality has remained great. Works really well after using the cleaning milk.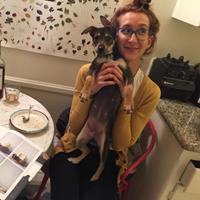 SaraSimon
Verified Purchase
Terrific Toner
I love all of the Dr. Hauschka products and use this one every morning after cleansing to wake up my skin and prepare it for the moisturizer. It's very gentle, the scent is clean, and it's a necessary morning ritual. I have stood by it for years. LovelySkin Customer
Verified Purchase
Love it!
A refreshing mist, light moisture also sets makeup well. Dr. Hauschka never disappoints LovelySkin Customer
Verified Purchase
toner
It's a must have. Get away from alcohol and all those chemicals. This is pure, and it's like a glass of water in the morning versus a cigarette. It's a must have. LovelySkin Customer
Verified Purchase
Great toner for all!
One of the best toners that I've come across. Very comfortable and soothing for my sensitive/dry skin. My teenage children love to use it as well! LovelySkin Customer
Verified Purchase
Use it day and night
Even with using this twice a day, it lasts awhile. It took me a bit to get used to not putting lotion on at night. The toner makes my skin feel tight, and I automatically think I need something to soften it. But without nighttime lotion, and in keeping with a simple routine, my skin looks better! I am very happy with this tone,r and Dr. Hauschka's overall line and methods. LovelySkin Customer
Verified Purchase