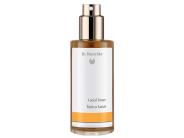 Write a Review - Receive 50 Rewards Points!
Tell us your thoughts about Dr. Hauschka Facial Toner so we can help you find the right products. With your review, you'll also receive 50 Rewards Points. Please note that it may take up to 72 hours for a review to appear on site. All reviews are subject to moderator approval.
Write a Review
22 Results
Terrific Toner
I love all of the Dr. Hauschka products and use this one every morning after cleansing to wake up my skin and prepare it for the moisturizer. It's very gentle, the scent is clean, and it's a necessary morning ritual. I have stood by it for years.
Love it!
A refreshing mist, light moisture also sets makeup well. Dr. Hauschka never disappoints
toner
It's a must have. Get away from alcohol and all those chemicals. This is pure, and it's like a glass of water in the morning versus a cigarette. It's a must have.
Great toner for all!
One of the best toners that I've come across. Very comfortable and soothing for my sensitive/dry skin. My teenage children love to use it as well!
Use it day and night
Even with using this twice a day, it lasts awhile. It took me a bit to get used to not putting lotion on at night. The toner makes my skin feel tight, and I automatically think I need something to soften it. But without nighttime lotion, and in keeping with a simple routine, my skin looks better! I am very happy with this tone,r and Dr. Hauschka's overall line and methods.
Clean and fragrant
Dr. Hauschka's toner has been around for many years & still continues to deliver. The fragrance is awesome & this toner leaves the skin feeling clean & refreshed. A lovely product!
Dr. Hauschka Facial Toner
I always spritz my face with Dr. Hauschka Facial Toner after cleansing with the Soothing Cleansing Milk. I feel clean, fresh but never dry. It has a pleasant scent and really feels like it tones and balances my skin. After 20 years of using these products, I can sincerely say that these products are honestly good for my skin.
Dr. Hauschka Facial Toner
Wonderfully gentle toner for sensitive skin. Light and non-irritating. A superior product.
CT Colorado
Dr. Hauschka Toner is refreshing, no artificial perfumes or chemicals. It is wonderful used under skin care. I also use it after applying make-up for a glow. I use it during the day to refresh and have a small container I use when flying to keep my skin hydrated and refreshed. Highly recommend.
Nice Toner!
It is a very refreshing toner with nice fragrance. It makes the skin feel clean and soft. And the skin can absorb the moisturiser very well.
Love this!
Lightly hydrates and balances my skin after washing. Perfect for use during the day to refresh my face too. I always love to have this product on hand.
Dr. Hauschka Facial Toner
I have ben using Dr. HAUSCHKA Facial Toner for years, its one of my favorites. Especially when I have ben working a lot and late nights, I find it helps with under my eyes, dont look as tired after using it and my skin feels & looks o fresh after and have very sensitive skin and it does not dry out my skin at all. I also use it in the middle of the day just to freshen up my skin after or during a long day. I use it in the morning and at night. Love it!
Dr. Hauschka Facial Toner
I love this toner and have used it for years. Leaves my face feeling refreshed and ready to accept moisturizer. Closes pores gently. Not drying.
An Important Step in Skin Care
Dr, Hauschka Facial Toner is an important step in my skin care routine. I have been using Dr. Hs products for almost 30 years and believe it is the reason my skin is in such excellent shape at my age with small pores and barely any wrinkles. The Facial Toner provides a wonderful refreshing base for the moisturizing cream in the morning. And in the evening, after I cleanse my face, its the only thing I put on before bed. It feels great too!
Good for my skin!
I usually think of toners as nice but not necessary. However, this toner does wonderful things for my dry skin. It softens, moisturizes, and creates a nice texture. I use it morning and night, and sometimes spritz on top of my makeup. The cleansing cream and this toner have done wonderful things for my complexion, and the other Dr. H. products are icing on the cake.
Feels good
I like the way it feels, but I prefer a toner I can use with a cotton swab, to get the makeup left behind by a cleanser.
Dr.Hauschska Facial Toner
The toner that makes my face and skin feel alive! Refreshing after the use of any cleansing product. Equally so any time a pick-me-up is needed. The gentle coolness and subtle fragrance work wonders. Ahhhhhh. This is a product I try never to be without.
So refreshing!
My face and neck feel like they have been given a much-needed drink when I spray this toner.
a wonderful facial toner!
Love this product. It tones my skin and does not dry out my skin. I use it twice a day after both cleanses morning and night. Other facial toners are often drying, sometimes leave a sticky surface and contain ingredients that I do not want to put on my skin. I prefer this facial toner to the clarifying toner, it seems to hydrate and, overall, suite my aging skin best. So happy that LovelySkin is carrying more Dr Hauschka because I love their products and LovelySkin too, so it makes a winning combination. Very happy with this product and how it makes my skin feel!
My Favorite Toner!
I love this toner! It makes my face feel extra clean and feels very soft. I love spraying it on my face to feel the cold when it is hot outside. I am a hug believer in Dr. Hausshka products!
Slightly sensitive combination skin
A nice tone but a little too drying for me, I prefer the Clarifying toner.
Soothing
I have never been disappointed with any of the Dr. Hauschka products! This toner is wonderfully soothing and makes moisturizer application much more effective. It has a lovely fragrance too!