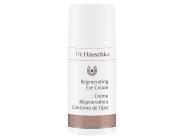 Reviews For
Dr. Hauschka Regenerating Eye Cream
$75.00
29 Results
Very nice eye cream
I tried a sample of this eye cream with one of my earlier purchases and I was pleasantly surprised. Its very nice- great texture- and very moisturizing. I will definitely buy this product in the future. I use the whole Obagi system (#1, #2, #3, #5 & tretinoin) and this eye cream is a great combination with my regiment. I have not used this cream enough to know if it effectively takes away dark spots or helps reduce wrinkles, but I will buy it next time I order and give it a try based on the sample I used. Excellent moisture all day long
This eye cream is fantastic! It provides all day moisture, is not sticky, and a little goes a long way. I really like the scent as well. My skin is very sensitive, and I have not had any issues arise from using this product. Highly recommended, even if your skin isnt considered "mature" yet!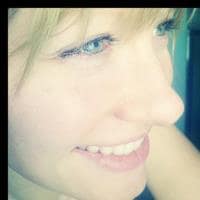 Keeps eye area moist all day
Most eye creams Ive tried are either drying or dont do anything. But a tiny drop of this one actually keeps the skin around my eyes moist and protected all day long. There are no harsh ingredients to irritate me. I love it! LovelySkin Customer
Verified Purchase
Non irritating
I've used one container of this Regenerating eye cream and like it. I like the container, I think it's an air pump, and it's not too bulky for travel. The scent and texture is light. I used to like a heavier eye cream, but this one seems to hydrate as well has heavier eye creams. I do not like the other Dr Hauschka Revitalizing eye cream as much - it is lighter than this and comes in a 0.38 oz metal tube. Those metal tubes always keep pushing product out long after you need it. On the plus side it is tiny for traveling light. LovelySkin Customer
Verified Purchase