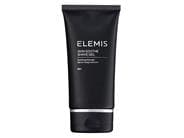 Reviews For
ELEMIS Skin Soothe Shave Gel
$36.50
The best shaving gel I've ever used!
I have been using this Elemis Shaving Gel for six years. I was given a travel size in a British Airways First Class amenity kit and I never stopped using it after my first time. The blade slides without any resistance. Also unlike the foams or gels that make foams, it does not separate the blade from the surface of the face making impossible to have a close shave unless you keep passing the blade through the same area creating irritation. Try it and you'll never use anything else! SobeDude
Verified Purchase
World's BEST shave gel
Does a great job of preparing your skin for a close shave. No razor burn and smells amazing! Niche4sure
Verified Purchase
The very best Shave Gel
I bought this product for my husband and he loves it. I will continue to purchase it for him from LovelySkin. He uses it everyday and says that it is very nice and gives him a smooth shave. It adds moisture to his skin. Its a really nice product. LovelySkin Customer
Verified Purchase
Great Product!
After years of struggling to get a good shave with a heavy beard this product has changed everything. Used as part of a three part Elemis system, I get good shaves, less ingrown hairs and cleaner, healthier looking skin. I start with Elemis Pro Radiance Cleanser then shave and finish with Elemis Mens Daily Moisture Boost! When I was first introduced to these products on a cruise I was doubtful. Two days of use changed my mind! That was a few years back and I will not shave with anything else. Shaving is not the battle it used to be! LovelySkin Customer
Verified Purchase
Best shaving cream EVER!
Hands down the best of the best shaving cream (gel). I feel as though I've tried them all and nothing compares to the quality of this product. Always a great shave with no burn or nicks. Can't recommend the product highly enough. LovelySkin Customer
Verified Purchase
So good even he''s paying for it!
Got this as a deluxe sample. Boyfriend thought it was after shave balm. Told him to use it to shave. He did and now has a newer love!!! Awesome product!!! Great !
Love this shave gel. Very close shave and you dont have to use much LovelySkin Customer
Verified Purchase
BEST SHAVE GEL!!
It's the best shaving product I have ever tried. Compared to other products, it is much better for irritable and sensitive skin. LovelySkin Customer
LovelySkin Employee
Elemis shave gel is the best!!
Elemis skin soothe shave gel is the best shave gel i have ever used. It does not require a lot of gel to use and it feels good on my skin. It should be used with the shave oil. LovelySkin Customer
Verified Purchase