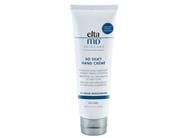 Reviews For
EltaMD So Silky Hand Creme
$20.00
Love THIS!
Very emollient and leaves hands so soft! I love this stuff and consider myself a connoisseur of hand lotions, as I have a drawer full of them and have one in almost every room of my house, in my purse and in my vehicle :-) So many either do not leave your hands feeling soft or the other extreme where you are greasy. This one is really quite perfect. Sissy13
Verified Purchase
The Best!
I've tried every hand cream on the market! This is my 3rd tube! Nothing compares to this! Do yourself a favor....purchase this! LovelySkin Customer
Verified Purchase
Awesome hand cream
Silky, hydrating and soothing, not greasy - just love how my hands feel after I apply this hand cream. Will definitely purchase again.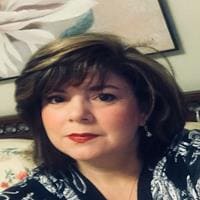 Perfect Hand Cream
This is the first hand cream I'm actually so happy with. It manages to not be sticky with only few seconds to rub it in and yet keeps my hands from not getting dry. Especially now with constantly using hand sanitizer I'm happy I discovered this. LovelySkin Customer
Verified Purchase
So Silky
This is my new favorite hand cream. It lives up to its name and is never oily feeling and it lasts so I don't have to keep reapplying. LovelySkin Customer
Verified Purchase
The Best Hand Cream Ever!
Silk Hand cream is exactly what I was looking for a few years ago. After a visit to my dermatologist I was given a sample of this hand cream and have been purchasing it ever since. Tetasena
Verified Purchase
Love it! Not greasy!
I have this cream on my desk and nightstand. Thick enough for dry winter hands, but not greasy. I can apply at my desk and go right back to typing or writing without it getting on everything I touch. Favorite hand cream! I've been using it for months. LovelySkin Customer
Verified Purchase
New Favorite Hand Cream!
I love this hand cream so much. It glides on really easily, is non-greasy, and absorbs into the skin quickly. As a bonus, it is completely unscented. And it may just be my imagination, but it seems to make hands more youthful after applying! LovelySkin Customer
Verified Purchase
Really long lasting
This cream has a nice, not oily texture, is quickly absorbing and really long lasting. I love it - rather expensive though. LovelySkin Customer
Verified Purchase
EltaMD So Silky Hand Creme
I have used many hand cremes over the years and am very pleased and happy I tried EltaMD. It is not greasy feeling and absorbs into my skin. The product keeps my hands soft even after washings. I wish it came in a large size to use on legs and arms. I highly recommend So Silky Hand Creme. Mystarrynite
Verified Purchase
Great lotion
Love that I found this lotion after finding out I am allergic to certain ingredients. This lotion keeps my hands soft. I just wish it wasn't so expensive per tube or I'd buy 10 at a time to keep everywhere! LovelySkin Customer
Verified Purchase
EltaMD So Silky Hand Creme
Love! Love! Love! Works just as advertised. Makes my hands so soft without feeling greasy. I would definitely recommend. Love it!
I love this hand cream! It does not feel greasy when you put it on and it doesn't have a strong smell either. And my hands feel and look great after I apply it. LovelySkin Customer
Verified Purchase
Soft hands
This product does what it says. My hands stayed soft all day. I wish I had this lotion when I worked in the hospital. Let's MD so silky hand cream
I like ELTA MD products, but it was usually a face or a body cream. Hand creams were always from other companies. Decided to give it a try and wasn't disappointed. Feels like a velvety touch to the skin, and has a look of a velvety touch to your hand. Very pleasant, it's very light has no smell and if one needs either continue putting makeup or another cream to your face, one doesn't have to wash hands to remove grease or residue. Even if immediately to proceed getting dressed or doing chores, working on a computer your hands won't stain anything, you will only enjoy the feel of it. One of those products that is easy to recommend to all. LovelySkin Customer
Verified Purchase
Like it
Good for my dry hands Great Hand Cream!
With all the necessary hand washing now, I was so happy when I tried this hand cream! It is wonderful, and absorbs quickly. LovelySkin Customer
Verified Purchase
Best hand lotion.
I work at an urgent care and am washing and sanitizing my hands for twelve hours a day. This lotion feels wonderful, it soothes when you first apply it, feels clean and last through a few hand washings. I am offended by most fragrances and love that this is unscented! I am already on my second tube. LovelySkin Customer
Verified Purchase
Love that this is oil free
I like the way this feels, and love that it's oil free so I can put it on before bed and not worry about break outs in the morning from sleeping with my hands by my face. It's just not quite moisturizing enough for me, but maybe I'm just so used to oil based creams. SGBreeze
Verified Purchase
A Favorite
Love this hand cream, and always buy at least two at a time. Never leaves a residue, absorbs great, and no heavy fragrance left behind. This one and Epionce are the best out there. LOVE!
I love this hand cream! I have bottle on my desk at work and one at home. It is a MUST in the winter. Tengerbelle
Verified Purchase
Great product
I love this it goes on so smooth and silky makes hands feel amazing. Has helped with my dry hands and hang nails. I love fragrance free which this is. And good for sensitive skin. So Silky is So Right!
This is a wonderful hand cream. I love the way it makes my skin feel. This is my 3rd purchase! I keep one the every purse. I only gave it 4 stars because it doesn't have sunscreen in the lotion -- from Elta MD? When I'm leaving from home it's fine, I use suncreen then hand lotion but when I'm running around and wash my hands (especially now!), I find it inconvenient to carry both. Flagirl
Verified Purchase
Best hand creme I've found
This is the only hand creme I use. I've tried many others over the years. I strongly recommend it. LovelySkin Customer
Verified Purchase
Hand creme
Very soft when it goes on and lasts LovelySkin Customer
Verified Purchase