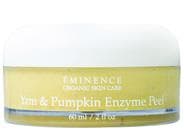 Reviews For
Eminence Organics Yam and Pumpkin Enzyme Peel
$46.00
44 Results
Great peel.
Have enjoyed using this and then applying my mangosteen serum. This peel is gentle, leaves skin feeling refreshed. I feel it leaves skin ready for skincare products to be more effective. Again, thankful for clean natural ingredients. CookieinCA
Verified Purchase
Amazing product
Very gentle yet very effective. I've been using it once a week for years now. Best enzyme peel on the market. Klaranora
Verified Purchase
Yam and Pumpkin Enzyme Peel
Really excited about this purchase! Used this mask many years ago and had great results. Since quarantine my skin broke out and is now back to normal. I was looking for a product to brighten my skin and remembered about this enzyme peel. It's pricey but I really feel it's worth the money. Big EMINENCE fan. This product no different
I like the ingredients. My skin feels fresh but not totally stripped and tight. Love Eminence Organics
Gentle tingle, easy to rinse off, leaves skin instantly looking more radiant. LovelySkin Customer
Verified Purchase
Feels great
Really nice peel. This tingles a little bit at first but the skin feels really good afterwards. Very refreshing and helps exfoliate a little bit. JenGeogeek
Verified Purchase
Favorite mask
This mask makes my skin look and feel amazing! LovelySkin Customer
Verified Purchase
Awesome!!
This stuff is awesome! It gives a slight tingly feel and I use 1-2 times a week and my skin loves me for it. kbear20
Verified Purchase
smells AMAZING
I can't say enough how yummy it smells. It has a refreshing feel and leaves skin feeling soft and nourished. LovelySkin Customer
Verified Purchase
Soft skin!
I washed my face and let it air dry a few minutes and applied the mask. I let it stay on until it dried. I rinsed it off and my skin felt so soft and smooth. I have used different skin peels for years, such as glycolic, salicylic acid, lactic acid and tca, so my skin is tough and tolerant. I didn't feel any burn or tingle. If you have tender sensitive skin, just be careful. I really love this product. I like using it under my eyes to exfoliate that tender eye area.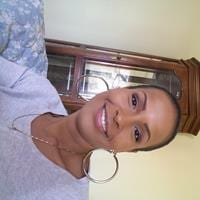 Love
This masque really helps my acne prone skin. My face feels so smooth afterwards. I will forever use this! LovelySkin Customer
Verified Purchase
Best scrub!!!
I absolutely love the Replenix yam and pumpkin mask!!! It's lovely!!! GREAT PEEL!
First of all, this peel smells really good! You feel it working on your skin, but there is no discomfort. I've been using it once, every other week. I alternate with the Eminence Clear Skin Probiotic Masque and my skin feels and looks great! I have combination skin. I really recommend this peel. Alex369
Verified Purchase
Noticeable Difference
Not only does this face mask feel wonderful with a slight tingly when you apply it, and the wonderful smell of pumpkin pie but it also made a definite difference in my skin by sloughing off the dry skin and leaving me with brighter and softer skin. Great product. Catherine
Verified Purchase
Good product overall
This is a gentle peel appropriate for most skin types. It does increase circulation, as it causes the epidermis to flush for up to an hour after the peel is removed. There are other equivalent products on the market, but this one appears to have the most natural ingredients. I am not a fan of the smell or texture on this, hence the 4 stars. LovelySkin Customer
Verified Purchase
Love this enzyme for face
Really works!! LovelySkin Customer
Verified Purchase
Very good!
I love love love love Eminence products!!! All of them, can never get enough and without any recommendations, I decided to get this product and glad I did. Eminence never disappoints! My has been glowing for 3 days just after 1 use! tetemik
Verified Purchase
So far so good
I have used this three times and will say that afterwards my skin literally glows. the smell is amazing so using it is a nice pampering experience! LovelySkin Customer
Verified Purchase
Yam and Pumpking Peel
Great mask to use weekly for feeling rejuvenated and clean skin and removing all impurities. Leaves skin glowing and evens tone. LovelySkin Customer
Verified Purchase
Love!
Love everything about this mask. LovelySkin Customer
Verified Purchase
Skin feels so much smoother
I have been using the peel twice per week since I received it. You can feel it working. My skin feels so much smoother. My pores look smaller. Would recommend it for everyone. Not harsh at all. LovelySkin Customer
Verified Purchase
Smells Delicious!
This mask is one of my favorite Eminence products. I use it usually once a week, and it keeps my skin looking fresh. I dilute it with a little with water so spreads nicely over my face. Kept in my refrigerator it lasts a long time. I highly recommend it. LovelySkin Customer
Verified Purchase
EMINENCE YAM & PUMPKIN PEEL MAKES MY SKIN GLOW
The Eminence Yam & Pumpkin Peel was both a delight & a surprise. I had never tried it before and was surprised how it made my skin glow after using it. after one use
Just as other reviews stated, you can feel this peel working. Just as if you went to get it done at a facial spa. The reason I purchased was because of the good reviews. I was a little skeptical because I am of darker skin wanting to lighten hyperpigmentation on my cheeks. Not sure if this does just that, but it does leave my skin smooth right after. You don't even feel you need to moisturize (I do anyway) but it's definitely one of those peels to have on hand just to give your face a refresher after a long week of work. Keep in mind it will tingle a bit but its just the enzymes working and feeling will later fade. LovelySkin Customer
Verified Purchase
Lovely Mask/Peel!
I like this mask for its anti-aging and brightening results! I have acne-prone skin, and it also seems to be good for clarifying as well. The ingredients are fantastic. You really can't go wrong with this one for any skin type. I will definitely buy it again in the future. LovelySkin Customer
Verified Purchase