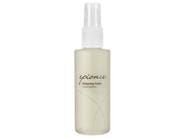 Reviews For
Epionce Balancing Toner
$28.00
Good toner for the morning
So this toner has cooling effect, which I do like for the mornings. It feels like it energizes my skin and wakes it up. I use different toner for the evening, which doesn't have the cooling effect... just my preference. Good alternate toner on very dry days
The after affects can be described as refreshing, gentle tingle (not burning) and cleansing without drying. I didn't give it a 5 star because the spray on makes it a bit awkward. I would rather pour it onto a cotton round and the wipe my face. Seems to waste a lot of product because the spray is light and doesn't cover the cotton pad unless you really hit the spray action several times. Could be the end result is the same- maybe just personal preference. Overall, the product is quality. The spray issue is minor. LovelySkin Customer
Verified Purchase
Nice, but Strong
I like the cooling, refreshing feeling my skin feels after spritzing this product on my face. My only con would have to be the SMELL! Way too much spearmint! If you get it close to your eyes, it will irritate them tremendously! The smell over powers the cooling experience, in my opinion. Don't think I'd purchase this product again, and being a licensed Aesthetician, I would NOT use this product in my professional service, nor recommend this product to anyone with sensitive or irritated skin.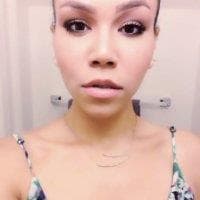 Palalaloma
Verified Purchase
Balance
I really like this toner. I ca''t use it everyday because it dries my skin but that could be because its winter with very very cold dry air. I use it 3-4 times a week and love the results. LovelySkin Customer
Verified Purchase
Epionce Balancing Toner
This toner is okay. I tried this at the advice of my aesthetician but prefer the one I was previously using LovelySkin Customer
Verified Purchase
Good basic toner!
This is a good basic toner, I would say for the winter months. I have dry sensitive skin. It didn't irritate which is a plus. I will try the purifying toner next time by epionce, as I felt I needed a little more oil control. This is a great line so far and will continue to purchase their products! LovelySkin Customer
Verified Purchase
Good toner
I bought this toner because it was gentle and could be used on normal to dry skin-which I have. It has a spray pump which I actually like because you can control how much you use. I think this is a good toner, it does the job it is intended to do, I would buy it again. LovelySkin Customer
Verified Purchase
:)
Works well for my rosacea skin! LovelySkin Customer
Verified Purchase
I like this, but,,,
when i spray it on my face, my eyes get the mist and cannot open my eyes. i prefer this in a regular container instead of the spray style. LovelySkin Customer
Verified Purchase