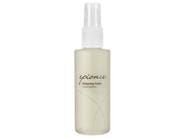 Reviews For
Epionce Balancing Toner
$28.00
54 Results
Epionce Balancing Toner
I have used this toner for several years and will keep purchasing it. It is a wonderful refreshing finish to my Epionce cleanser. I feel like the toner gets every bit left behind from cleanser, leaves my skin soft without any drying. My skin is then ready to absorb all the products to follow. Excellent!! HappyGrandma
Verified Purchase
Good toner for the morning
So this toner has cooling effect, which I do like for the mornings. It feels like it energizes my skin and wakes it up. I use different toner for the evening, which doesn't have the cooling effect... just my preference. Refreshing
I've been using this toner for a couple of years. It helps keep skin clear without drying. No overpowering smell. LovelySkin Customer
Verified Purchase
What a great toner!
I used to buy very expensive toners, and I was always left unsatisfied until I discovered this great toner from Epionce. Buy it, your skin your thank you later. LovelySkin Customer
Verified Purchase
Great product
This is my first time trying this toner and I love it! Highly recommended and I will definitely buy again. Idigtexas
Verified Purchase
Not my favorite
I have tried this product and it's second option the purifying toner(blue). I will not get balancing toner again, not because it's bad but I like the purifying toner better. The balancing toner did helped remove any left over makeup after my lyric cleanser and some people really like it, but I will be sticking with the purifying toner instead. Non drying
Cleans your skin without drying it out LovelySkin Customer
Verified Purchase
not too drying - just right!
My aesthetician told me this helps the face absorb the products put on right after applying the toner, which is a benefit apart from the normal benefits of a toner. I like it & it doesn't dry my face out excessively like some other toners have done in the past. Great Addition!
I have been using the Epionce line for a few months now and just began this toner after running out of my other brand. I will never change. This line has made an incredible difference in my skin. I am 65 years old and have always taken care of my skin, however, this line is one I will never stray from. My skin is more soft and supple, the lines and wrinkles are diminished. Thank you, Epionce and Lovely skin for this product with excellent prices. LovelySkin Customer
Verified Purchase
Epionce balancing toner
I recommend it. My skin has improved a lot. Tones and moisturizes without being greasy. Epionce
Verified Purchase
So Far, So Happy
Just used this for the first time but seemed to work well without drying me out. I like the scent but sort of sad it doesn't smell like the lotions do. honeybee1420
Verified Purchase
Love this toner
I have been looking for a toner that would work well and not dry my skin out. I have finally found it. This has made a huge difference in my skin. Thanks, LovelySkin, for carrying such wonderful brands. Excellent Toner
I love this toner! It is very refreshing and makes my skin feel clean. It is definitely non-irritating and non-drying. I've had issues in the past with toner either being too mild or too harsh. This seems to be perfect for my skin. Very happy, I made the switch to Epionce. Refreshing
This toner helps to get your skin clean and fresh for your next step in beauty care. I like it. LovelySkin Customer
Verified Purchase
Perfect toner
This toner is perfect for my fair sensitive skin and an essential step in my skin care regimen. LovelySkin Customer
Verified Purchase
Another Great Product
I have been using Epionce Gentle Foaming Cleanser for my rosacea-prone skin with great success and decided to take it a step further and replace my other brand toner with Epionce. It's very refreshing, non drying but also not oily. I never see any makeup residue on the cotton ball, so I feel as though my skin is well cleansed as well as ready for the next step, Epionce moisturizer of course. Great products all the way around, especially for sensitive or rosacea-prone skin. LovelySkin Customer
Verified Purchase
love epionce brand
We love Epionce in our house. It is high quality, and my son steals this all the time because it works good for oily skin. LovelySkin Customer
Verified Purchase
Balancing
Epionce Balancing Toner acts as a ph balancer, moisturizing and calming the skin. I use it after using the milky wash and right before applying the intensive serum in the am and the intensive nourishing cream at night. It seems to provide the base that allows the serum and cream to penetrate my skin. I have very fair, sensitive skin that reacts to everything: wind, cold, heat, humidity or lack of humidity, etc. Epionce products have offered me the relief that numerous dermatologists'' prescriptions never could. The only side effect is soft, smooth skin . LovelySkin Customer
Verified Purchase
Great toner!
I previously had used Epionce purifying toner but needed something more sensitive for my skin (especially during the drying months!). This does a great job getting off any extra makeup residue and keeping my skin calm. LovelySkin Customer
Verified Purchase
Refreshing
I haven't used a toner since I tried them many years ago. However, now I use this Balancing Toner everyday. My shin feels fresh and looks youthful. I am 66. Love it! LovelySkin Customer
Verified Purchase
A Favorite!!
I have been using this toner for several years now and would not consider changing! Non-drying, non-oily, just a must in my everyday routine. I normally have combination type skin, and this is the perfect toner!! LovelySkin Customer
Verified Purchase
Love This
Most toners make my rosacea flare so I tend to avoid them. I tried this as a ''one last try'' and I'm glad I did. It doesn't make my face red, it has a nice scent, and it feels good. LovelySkin Customer
Verified Purchase
Great Toner
I have been using this toner for a few years and always have an extra on hand so that I am not without it. It tones and refreshes my skin. It has a cooling effect that feels great without irritating, a plus for mature skin. It smells nice, too! LovelySkin Customer
Verified Purchase
Worlks to help prepare your skin for your Epionce moisturizer
I love the feel of this product. It's not for cleaning but for preparing your skin for the moisturizer. I love how it feels on my skin and have been using it for several years. (I have dry, mature skin) LovelySkin Customer
Verified Purchase
Perfect for dry, sensitive skin
I had been skipping out on toner for the last few years after my skin became over sensitized from too many chemicals because any toner I used was drying my skin, leaving it inflamed and flaky. This toner actually helps strengthen the skin's barrier and leaving your skin as the perfect palette for your serums and other products. I could not recommend this product enough to those with dry, sensitive skin. LovelySkin Customer
Verified Purchase