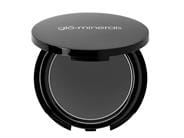 Reviews For
glo minerals Cream Eye Liner
Eyeliner
I have been using this product for years. I use an angled brush it goes on very smooth. I am hooked! LovelySkin Customer
Verified Purchase
Smears in hot weather
I use a very fine liner brush from a high-end company. I noticed that in hot weather, this product runs and smears. Not a good look for anyone! I am happy to say that I've taken it out for another try now that it's winter, and it's doing a lot better. This is a good way to get a natural look for a liner, one that is not too dramatic. LovelySkin Customer
Verified Purchase
Great Eyeliner
I love this eye liner. It isn't like a liquid that you have to wait on to dry, but it also lasts. I have had issues with other cream eye liners, but this one really does the job that i need it to do. I have been going through a hard time, and during stressful moments have resorted to pulling out my eyelashes. Fake eyelashes helped me stop the habit long enough for my eyelashes to start to grow back, but now i can't stand them. LOL. So i have been using eyeliner to "disguise" my situations until they grow back. And it's very important to me that the product be easy to manage and last. This eye liner meets both requirements and will, hopefully, see me through to better times! LovelySkin Customer
Verified Purchase
Like the color no staying power
I like the color but it faded quickly on my oily skin. Not nearly as good as Jane Iredale liners. I ended up blending with the Jane Iredale to keep it from fading on my lids. Might be better on non-oily prone skin. LovelySkin Customer
Verified Purchase
Glo Minerals Glocream Eyeliner
I really like this cream eyeliner. It is very easy to use and stays in place. It is easy to control with a liner brush and you can determine how little or how much you want. I will never go back to pencil liner again!! LovelySkin Customer
Verified Purchase
Espresso - Rich & Stays Put
I have always preferred a cream liner over a pencil. I find I am able to be precious and do more looks - smokey, smudged, perfectly defined, etc. So far I have been pleased with this liner. I decided to do the espresso color because deep brown is a great every day color for me. (I have blue eyes and browns help bring that out).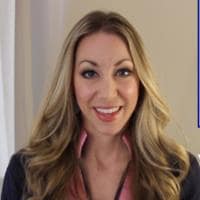 nice liner
very creamy with adequate staying power. espresso is a very pretty shade. Kristin
Verified Purchase
Glo Cream eyeliner
I love this product and have been using it for years. LovelySkin Customer
Verified Purchase
Wonderful
It works better than Jane Irdale. LovelySkin Customer
Verified Purchase