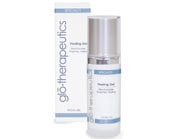 Reviews For
glo therapeutics Healing Gel
5 Results
Good stuff
I think it does what it says. You have to use it consistently of course. There would be spots on my face where it worked better. It kind of depends on how bad the blemish gets. But I think it helped with stopping some of my blemishes from getting worse. LovelySkin Customer
Verified Purchase
Overnight life saver for my breakouts
I don't wear makeup because I take very good care of my skin. This product when I do feel a breakout happening under the surface, I use the glo Clear Complexion Pads and follow with the glo Healing Gel as suggested am/pm. The next day the breakout is pretty much gone. For me this is an invaluable product. ambereyed
Verified Purchase
!!!
This stuff is amazing!! I would apply this daily before I go to bed and my blemish will disappear after two nights. My tip for anybody dealing with acne is more water + no dairy + healing gel + meditate to relieve any stress = the perfect regimen. Addresses Specific Needs - Feels Good
This is a product that I know will show its true results over time. I have hormonal acne that produces some true pimples but mostly acne cists. I am using this product on my problematic area – twice daily. This Healing Gel is not an all over moisturizer it is only for treatment areas. I have naturally delicate/dry skin and this product is not causes any dryness for me. I enjoy the texture of the product.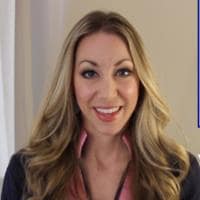 IT WORKS
I bought this gel awhile back and it really works to sooth the skin and clears up the infected site pretty fast. I found the active ingredient niacinmide to be very effective. Although I only place this gel on the spot/discolored area, I do think it also helps in preventing breakouts. The ingredient list suggests it does. This gel will last me along time...... LovelySkin Customer
Verified Purchase