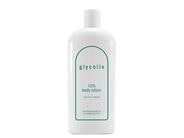 Reviews For
Glycolix Body Lotion 15%
Excellent Product
Excellent for improving texture, tone and any hyperpigmentation. Could see results within a couple of weeks. LovelySkin Customer
Verified Purchase
Good Product
If you don't have extremely high expectations for any product of this type, you might be pleasantly surprised with this product. It is by no means, a miracle cream and light cellulite on the legs, will not miraculously disappear, but, with continued use over time twice a day, eating low fat, and exercising, you will see some improvement. Most creams I have tried do nothing and most dermatologist will tell you that no cream can change this appearance as it has to do with the cell structure underneath the skin in women, but, I do feel that with continued use, I do see less dimpled skin. In the mirror or in my head....either way, I feel better. The cream has nice texture and nice smell. It goes on light and creamy. MelissaD
Verified Purchase
Good Stuff
I've noticed a slight improvement in crepey appearance of skin in some areas and overall this seems to be working well. If I put it on right after a shower when my pores are nice and opened it stings a tiny bit but my skin stays moisturized longer. LovelySkin Customer
Verified Purchase
2nd Bottle- so far, so good!
I'm 49 yrs old, fair, dark hair. Looking for a body lotion to lighten some "age spots". Nothing works overnight, but I find this active ingredient (glycolic acid) to be reliable over time w/ minimal irritation. Seeing an improvement in quality of skin & lightening of freckles on forearms, shoulders, and legs. LovelySkin Customer
Verified Purchase
Baby soft skin
I have tried and enjoyed several exfoliating body hydrators, and this is one of them. Definitely recommend glycolic acid to keep skin smooth and give a tighter appearance. This lotion sinks in but not quite as quickly as others, so better for very dry skin in my opinion. LovelySkin Customer
Verified Purchase
Glycolix lotion
This was great. I have extremely dry skin due to a slow thyroid. This has really helped and my other moisturizer seems to absorb better. Lasting softness
This cream is not greasy but leaves your skin smooth and soft. I use it on my hands and feet each night and knees and elbows. In the morning i can tell it is still working. I am happy with the results: it leaves my skin moisturized. LovelySkin Customer
Verified Purchase
Glycolix Lotion
I had been looking for an anti-aging body lotion. Helps with wrinkles and age spots especially on the chest area. Almost50
Verified Purchase
smoother skin!
Hydrates and exfoliates. No strong scent either, which I like. Body lotion
Received a sample and ordered full size, works great on legs and arms on aging tanned skin. LovelySkin Customer
Verified Purchase
It's a keeper
Works amazing for dry, flaky skin. As others stated, skin was looking old, wrinkled and crepe. I put it on my arms legs and chest, dark spots are less noticeable and skin looks noticeably healthier. I even tried some on my face last night and woke to see a brighter complexion. As I side note, I use SkinMedica Essential Serum also but this showed improvement immediately. It's a keeper. Works great!
With consistent use, I notice my skin is smoother and the red bumps are lessened. LovelySkin Customer
Verified Purchase
Keeps me smooth!
I have always had the dreaded bumps on the backs of my arms. This lotion eliminated them and keeps my skin soft. That is worth the price to me. I use it once daily after showering. There is no smell to speak of. It's nearly odorless in my opinion. LovelySkin Customer
Verified Purchase
Best percentage of AHA for results without irritation, IMO
Glycolic acid is an AHA that comes from sugar cane and promotes skin turnover, leaving fresher looking skin exposed. Over time, it reduces the appearance of fine lines and wrinkles. I haven't tried this strength on my face, so if you do, use caution, but is terrific for arms, legs and feet and prevents that dry, crepey look. BTW, you may initially see some temporary darkening of some freckles or age spots, but never fear, they will fade or even disappear. LovelySkin Customer
Verified Purchase
Ugh smell
Leaves skin very very soft, so I probably would buy it again, but the smell is atrocious. LovelySkin Customer
Verified Purchase
Works very well
My thighs were like leather and crepey. From spending too much time in the sun. I tried various ways of exfoliating to no avail. I've been using Glycolic Body lotion for about a month. Once a day. The difference is amazing. I will keep using this wonderful product. LovelySkin Customer
Verified Purchase
Totally Recommend
I've used this years ago, and stopped because of the cost. I'm in my late 50s and after noticing the skin on my lower legs was crepe and dry, I went back to this lotion and will never stop using it! LovelySkin Customer
Verified Purchase
Brighten up skin
My skin is brighter after using this lotion 3 times a week. Quick results!
I'm in my late 40's and noticed my skin on my arms was looking kinda lined and dehydrated, so I immediately wanted to get on top of that. I have been using this lotion for a couple of weeks now and noticed an improvement of my skin right away. It has a much smoother texture and looks more plumped. My husband was looking scaly so I had him use it too, he didn't think he needed it because he uses a scrub for his dry skin. He was amazed that one application helped him more than all his scrubs. I have already ordered another bottle. I knocked off one star cause it is a little bit tacky until it fully absorbs LovelySkin Customer
Verified Purchase
great
i love it, it gives a smooth and good texture skin. LovelySkin Customer
Verified Purchase
amazing
I am Happy with all glycolix products and can not be dispensed LovelySkin Customer
Verified Purchase
Great body lotion
This is great, even essential, if youre trying to change the texture of the skin on your body. Its definitely helped mine at 48. Its strong, so I only use it a couple times a week. LovelySkin Customer
Verified Purchase
Skin smoother
This helps exfoliate and moisturize my dry skin, especially on my legs. Its a keeper for me. LovelySkin Customer
Verified Purchase
Bumps on back of arms.
I purchase the item at a spa prior to finding it on line, @ LovelySkin.com had the best price and free shipping. From time to time it goes on Sale.. LovelySkin Customer
Verified Purchase