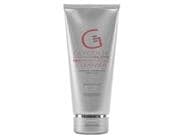 Reviews For
Glycolix Elite 10% Moisturizing Cleanser
Excellent gentle scrub cream
Excellent gentle scrub cream It suits me very much I will buy it again saraaldossary
Verified Purchase
Gentle, Effective
This cleanser doesn't irritate or over-dry my sensitive skin, and has been wonderful for keeping pores clear. My new go-to cleanser. LovelySkin Customer
Verified Purchase
Very nice
I really like this I use it every morning! CourtneyBallet
Verified Purchase
Great
Great for exfoliating and moisturizing - will definitely buy again Love it
I love this product because it makes my skin so young looking. When you are done washing your face your skin feels so refreshed and clean. Keeps my skin smooth and I don't break out with acne anymore. You'll be glad you tried it. LovelySkin Customer
Verified Purchase
Great face wash
Has helped to clear my acne tremendously. I leave it on and massage it in with my Clarisonic. I love it. kia5025
Verified Purchase
Awesome Everyday Wash
I have been using this face wash for years. Keeps my skin clear, smooth, and works well with my other skin products that I use! LovelySkin Customer
Verified Purchase
Very good exfoliator.
I like this product very much. I first discovered it at my derm's office and then bought from Lovely Skin. It has very good exfoliating properties, not too harsh but does get into the pores for a clean feel, reducing pore size. I recommend buying, and the price is very reasonable. Zelcookie
Verified Purchase
Glycolic Elite
This product was recommended by my skin care specialist. I really like how it feels on my skin. It behaves differently than less expensive brands. Grimsley2u
Verified Purchase
always have one for back-up
Hate to be without, so I always have an extra tube on hand. It seems to correct the pH level of my skin, and prevent acne without drying my skin. I started using glycolic products in the 90's - purchased through my dermatologist - and it managed my break-outs. Something I had to get used to: apply cleanser to face, don't add water. It will not foam, but it's still cleansing the skin. LovelySkin Customer
Verified Purchase
Great for Dry Skin
Very mild and adds moisture. My skin has been very dry this winter and this helps. No irritation-leaves my skin feeling soft and refreshed. Donna52
Verified Purchase
Recommended by my derm!
This was first recommended by my dermatologist. I have tried other cleansers, but truly none compare. In this case, you get what you pay for! Not only does this do a great job of cleansing, but it visibly makes your ski look better! LovelySkin Customer
Verified Purchase
Great Cleanser
Makes your skin so soft and is not drying at all. One of my favorites! LovelySkin Customer
Verified Purchase
Controls cystic acne
Works great to control my cystic acne. You can really feel it working on your skin. I like to let it soak in for a few minutes in the shower before rinsing off, like a mini peel. LovelySkin Customer
Verified Purchase
Best Face Wash Ever!
I've been constantly looking for an effective face wash that suited my needs for a VERY long time. I've tried so many products that all had varying levels of effectiveness, but all of them had at least one thing that I didn't like about them. Not this product though! It's extremely effective at eliminating and preventing acne, it continues to work over time (I've tried some products that become less effective the more you use it), and it doesn't dry out my skin. It's also great because it washes and moisturizes my skin, cleans my face, and fights acne all in one step (no more long morning routines). I have no complaints about using this product, One warning is that it may sting when you use it especially if you have a cut on your face (i.e. from picking or nicking yourself while shaving, etc.). LovelySkin Customer
Verified Purchase
Nice cleanser
I don't know why but periodically my skin becomes quite flaky. When it does, I use this cleanser for a few days and my skin improves significantly. I don't use it every day on a routine basis because it seems a bit strong for use twice a day every day. LovelySkin Customer
Verified Purchase
Somewhat disappointed
I read all the reviews before purchasing but found where most customers had very soft skin after using, my skin felt dry & not smooth. In all honesty, I live in the desert Arizona, & it takes a lot to get my skin soft & hydrated. I am now using this product in the shower for my arms & legs, so all is not lost. Will not buy again LovelySkin Customer
Verified Purchase
Nice cleanser
Great cleanser, gentle yet the glycoilc acid helps keep my skin clear. LovelySkin Customer
Verified Purchase
My husband loves it
I buy this for my husband who wanted a face wash that was gentle enough for his mature skin and strong enough for his oily acne prone areas. After some trial and error he pronounced that this one was perfect. He has never looked back. LovelySkin Customer
Verified Purchase
Best cleanser I've used
My dermatologist recommended this cleanser as she uses it herself. It can burn a tiny bit, but I have very sensitive skin. I use it twice a day and it works better than anything I've used LovelySkin Customer
Verified Purchase
Excellent! Soft and cleansing!
This cleanser is so soft on your skin and does the trick. My mom tried mine and is hooked now! Very cleansing and leaves your skin soft! LovelySkin Customer
Verified Purchase
Good
It's a very good product. LovelySkin Customer
Verified Purchase
Very good cleanser
I used to purchase Glycolix Elite 10% moisturizing cleanser from my dermatologist until I discovered this for much less from LovelySkin. Both are the exact same product! The one from my dermatologist has a slightly different packaging (with the doctor's name and phone number on it) but both were made by Topix Pharmaceuticals. I use it only 3 times/week. Though it is gentle, my cheeks tend to get red if I use it more often. I don't think it's the product, it's just my skin has recently become overly sensitive and more prone to redness after a few sessions of fractional CO2 laser resurfacing for acne scars. Overall, I like it because it has 10% AHA and full of antioxidants which are beneficial for for anti-aging effect. I would definitely repurchase! LovelySkin Customer
Verified Purchase
Wonderful facial cleanser
My esthetician introduced me to this cleanser a few years ago, and I've not stopped using it since. The glycolic acid in this cleanser has truly helped my skin, clearing up redness and bumps. I use it twice daily followed by an alcohol free witch hazel toner. The other nice thing about this regimen is that it doesn't break the bank. And I get great compliments on my 68 year old complexion! LovelySkin Customer
Verified Purchase
Great Cleanser for Oily Skin
I have been using this product for a few years now, and my skin is in great condition! This is the best cleanser I have found for my very oily skin- it keeps it moisturized and acne free. I've used similar more expensive face washes and this one is the best value for the price. One tube lasts me ( using twice a day) four to six months. LovelySkin Customer
Verified Purchase