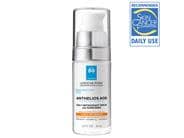 Reviews For
La Roche-Posay Anthelios AOX Daily Antioxidant Serum with Sunscreen SPF 50
$42.50
Reapply ever 2 hours
Wanted to sunscreen to wear under my makeup. Pros - it doesn't pill up when I apply over my moisturizer which was an issue with my previous sunscreen. Cons- its says to reapply every 2 hours. I can't reapply every 2 hours without washing my makeup off and reapplying. I am wondering if it truly needs to be reapplied that often. Would like to have more information on this. KAbbott
Verified Purchase
Will buy again!
Good product! I like to use this under my moisturizer on winter days where I do not need a thicker sunscreen! JanNewport
Verified Purchase Odd Experience
I did a lot of research on this serum before purchasing it from LovelySkin, and expected it to have little to no scent, and especially no taste! However, I only had to try the product once to know it wasn't for me. It's quite sunscreen-y in terms of smell, which is not a deal-breaker, BUT the stuff ran into my mouth as soon as I applied it around my cheek and chin area. I couldn't get the bitter taste out of my mouth all day. Yuck. So, kind of a letdown, as I really wanted to love this! Hope that helps anyone on the fence with this product! LovelySkin Customer
Verified Purchase
Where have you been all my life?
Does not pill. Great for wearing under a mask. Great for touchups throughout the day, even if I'm touching up physical sunscreen (this sunscreen serum is a chemical sunscreen). Amazing. Hives and acne breakout
Tried it once and it give me hives and acne by the end of the day! Light and effective
My favorite sunscreen yet. I love that it is also a serum. It saves me a step in my daily routine. I wear it by itself or with a moisturizer. It feels light on my skin and a little goes a long way. LovelySkin Customer
Verified Purchase
Great Product
I have used this serum for years and love it. It is lightweight and I can't feel it. LovelySkin Customer
Verified Purchase
Excellent Product
Should be more than 5 Stars!! This serum + sunscreen (great bonus!!) goes on smooth and stays nice feeling all day. If my skin, especially around my eyes, starts to feel dry during the day I will lightly pat this around my lower eyes. Stays moist and smooth feeling all day. Love this product! Won't be without it. FunAtHome
Verified Purchase
So far so good
I just started using this as a daily sunscreen I place of my tinted sunscreen that would leave a residue on the inside of my mask. I like it so far but have to keep it out of my under eye area which has been sensitive to this. It had burned and peeled.... otherwise all good and will try it under makeup this summer when I don't need to wear a mask. LovelySkin Customer
Verified Purchase
Great sunscreen serum
I just love this product. This is my second jar. I mix it with my face lotion. It feels great to have such a wonderful serum with high SPF 50. I know my face is protected! Needs more hydration
I liked the idea of a serum with spf to reduce steps in the morning...but am finding a I need a bit more hydration. Would suggest a hydrating serum or light moisturizer as a base before applying. geegee1
Verified Purchase
A GREAT OPTION!
La Roche-Posay was recommended to me by my dermatologist. The Anthelios line of sunscreen products are amazing. This serum is so convenient containing antioxidants as well as sunscreen. Love it! LovelySkin Customer
Verified Purchase
Nice Product!!
Nice sunscreen! Goes on nicely, absorbs quickly and doesn't leave you feeling greasy! Doesn't cause breakouts either! Would purchase again. LovelySkin Customer
Verified Purchase
2 in 1 Serum with Sunscreen SPF 50
I love the La Roche-Posay products! This is my first time trying the Anthelios AOX Daily Antioxidant Serum with Sunscreen SPF50. It is a serum with SPF protection and super lightweight. It blends so easily and works well under my my make up. My only concern is this product contains the active ingredient Oxybenzone. Best SPF
Best SPF. Doesn't break me out. LovelySkin Customer
Verified Purchase
Amazing!!
Absolutely love this product! Mvazquez
Verified Purchase
2 in one
I love the fact that this La Roche-Posay serum has sunblock built into it, it saves you money and time, It does not really have any kind of scent to it, I found it to be a little greasy, so when I used it the second day I made sure to use a matte lotion after and that solved that issue, I would definitely buy this product again and I have already recommended it.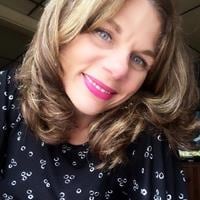 To Anyone With a New Scar
This is a great product to use after surgery or a cut. The most important thing to put on a new scar is SPF. That is brand new skin that is forming and very sensitive to sunlight. You don't want to interfere with healing and getting a scar from that. This product is light weight. It has the antioxidant you want to put under a SPF built right in. You aren't clogging skin with heavy creams. I'm using it because the other SPFs are generally creams or liquid to heavy mineral formula. This way I can adjust according to the season and if I'm wearing makeup or not. It gives me the two most important things I use on a daily basis and it's comfortable. I had oily skin and acne until I was 50, so creams still remind me of that. Thank you for making my life easier. Now, I put on what I want. Sunscreen & Serum in one!
I love this LaRoche-Posay Anthelios AOX Daily Antioxidant Serum with SPF 50! It is easy & quick to apply and I know that my skin is safe from then on! Highly recommend using this fantastic product. Maxine2019
Verified Purchase
Love the ease
This combo serum with sunblock is wonderfully light, smooth and hydrating. A little goes a long way. It works nicely with my moisturizer. Without makeup, there is a slight shine or a glow but I have found this normal with sunscreen products. I love the convenience of the serum and sunblock in one product. My combination skin loves it!
I tried this sunscreen on a whim during a promotion and loved how easily it is absorbed, how it improves skin texture, and the excellent sun protection. I couldn't find this product in local stores or any online company in Canada so contacted La Roche-Posay and was told Anthelios AOX Daily Antioxidant Serum will never be sold in Canada. Thankfully, LovelySkin, has frequent sales which help mitigate the currency exchange rate when I stock up. LovelySkin Customer
Verified Purchase
I love this serum/spf BUT.....
I dropped the bottle the first day I got it, and it shattered everywhere and now the bottle has become dangerous. It looks to be a thick glass. I have to be very careful to not cut myself when I pick it up and store it upside down. I wanted to take this on a trip with me but can't in it's current condition. Brooklyn
Verified Purchase
La Roche-Posay Anthelios AOX
This sunscreen was recommended by my dermo after my thyroid was removed; to protect & moisturize the scar area. It is so lightweight I have used it on my neck & face ever since! It also did such a good job that no one can tell the surgical site! didee36
Verified Purchase
La Roche Anthelios AOX SPF 50 for daily skin care
I have been using this product for a few weeks now and apply the serum every morning after I cleanse my face. The serum goes on easily and does not have a greasy feel. It is wonderful that it has an SPF 50 rating to combat future sun damage. I put on my moisturizer afterwards and I am set to go I would recommend this product before you apply other skin care and or makeup. LovelySkin Customer
Verified Purchase