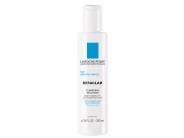 Reviews For
La Roche-Posay Effaclar Clarifying Solution
$14.99
58 Results
Very effective for sensitive skin
This cleanser was recommended by my Esthetician. It works well for my sensitive skin and has helped with hyperpigmentation and acne. I highly recommend it. Amazing!
Great for sensitive skin. It has been helping a lot with clearing out acne or if you struggle with milia like I have been. And keeping that hormonal acne at bay when the time of the month comes ladies! LovelySkin Customer
Verified Purchase
Love this line
I really love this line as it never disappoints. It is very reasonably priced for the results it delivers. I have used it all from drugstore to high end brand names and I always seem to come back to this line. It honestly does what it says. My skin is clearer and hydrated but not oily. It helps balance my combination skin well. I also swear by the effaclar serum and the wash. LovelySkin Customer
Verified Purchase
My Go-To Daily Acne Treatment
This is my go-to daily face solution. It is not too harsh and does the trick for me. It is part of my entire La Roche regimen. I love purchasing it from LovelySkin as they have the best prices and super fast free shipping! LovelySkin Customer
Verified Purchase
Absolutely Satisfied
Finally found a toner that was made for my skin with no harsh chemicals!!! It has made such a difference and I am so grateful! LovelySkin Customer
Verified Purchase
Sensitive Skin Approved
I have sensitive, reactive and extremely dry skin, except for the acne on my chin. This product has been amazing at controlling the monthly outcrop of zits and black/white heads, all without inflaming the rest of my face or over drying. In fact, I'm not sure how it does it, because it feels like I'm just putting water on and yet my face (at least my chin), is all under control. Wish I found it sooner. Hope it works for you too!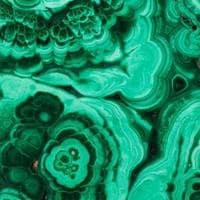 Works wonderfully!
I had been suffering from adult hormonal acne and was so surprised that within 2 weeks I saw a huge improvement in my skin. I've now been using this for over a year and have not had any breakouts and the appearance of blackheads has drastically reduced! I also have psoriasis, rosacea, and very dry skin and this toner is gentle and non drying. It doesn't leave my skin red or irritated like some other brands. Christen
Verified Purchase
Amazing
This is a true miracle. I've tried others and this blows them away. It works fantastic on sensitive skin and still is strong to fight acne. I've been a buyer for years. SarahAnn
Verified Purchase
La roche posay toner
The best toner ever... I been using this toner for 2 years and my face is clear cuz I been having problem with discoloration with my face and neck because of acne, it was darker than my body but now is even.. so this is perfect for acne and discoloration. LovelySkin Customer
Verified Purchase
Good Toner
Nice toner! Leaves your skin feeling clean and not dried out. Great price too! Would recommend!! LovelySkin Customer
Verified Purchase
It is wonderful
This toner is wonderful and refreshing, I absolutely love it! Effective and affordable
I love this toner, the ingredients and price makes this a recurring purchase for me. Clearly highly effective on my 42 year old acne prone and aging skin. The combination of bha and aha acids as well as the occlusives like castor oil are worth it. La Roche-Posay has another version of this toner for over 100% more and it's ingredients are not as good in my opinion. As long as the company keeps it in the line up I will keep buying. Thanks to LovelySkin for the rewards made it super cheap. Womantastic7
Verified Purchase
Great inexpensive toner
Great value for the price. I use this toner when I get out of the shower, before applying my moisturizer. I feel it helps keep my skin clean and provides a fresh start after showering. Gorgongirl
Verified Purchase
Best Toner
This is a great product to help clear up acne. My skin is oily and prone to breakouts. In the winter, I get random dry patches and this doesn't irritate those areas, it doesn't contribute to any dryness either. Tatevik
Verified Purchase
The best toner I have ever used!!
I have been using prestige brand toners for many years now to help clear my skin, however, this clarifying toner from La Roche-Posay is second to none. It has made my skin so clear and smooth and the texture of my skin has improved as well. My skin feels soft to the touch and my pores even look smaller. I will definitely be repurchasing this toner again. HollyBear99
Verified Purchase
Great toner
I am a 55-year-old woman who suddenly found myself with hormonal acne. I use this toner at night before applying my altreno (Retin-A prescription). It really helps heal new acne and I feel it prevents new acne from forming. It can be drying, so I only use at night even though my skin is prone to be oily. LovelySkin Customer
Verified Purchase
amazing
delivery came very fast packaging was good product itself is amazing, would buy again! Love it!
It is a good combination to use it with La Roche-Posay medicated gel cleanser. It works well to control hormonal acne. Excellent
I use the entire line. You all have the best price point. It's helps clear the dirt out of pores. klynch85
Verified Purchase
Gentle toner
This toner works great for combo and oily skin. It has no scent and is very gentle to the skin. I bought this for myself (I have combination skin) and for my husband (who has oily skin). It is gentle though it has alcohol, but it's not drying to skin. It keeps skin feeling clean and clear from acne. It is a great price for the product. Will definitely purchase again. LovelySkin Customer
Verified Purchase
Works well!
This toner has met all my expectations! It's gentle, yet effective. My face feels clean and fresh. I couldn't be more pleased with the results! LovelySkin Customer
Verified Purchase
Works great
I bought this along with the Effaclar Duo. I use this once or twice a day, and it seems to keep my breakouts at bay. The only downside is that it can be pretty drying. LovelySkin Customer
Verified Purchase
A Great Treasure!
I feel like I struck gold when I discovered this toner! Before I found this jewel, I was using a different brand that has the exact same ingredients as this product, for almost triple the price. Upon noticing the similarities, I had to give this one a try. I will never go back! This toner has met all my expectations! It's gentle, yet effective. My face is clear, feeIs soft and looks fabulous! I couldn't be more pleased with the results! LovelySkin Customer
Verified Purchase
Great for Sensitive skin ACNE, WORKS! AFFORDABLE !
This entire line works! My 2 daughters have different skin and acne types, and both are sensitive skin, and they are both CLEAR. Get the set! On their own, you won't be 100% clear, you have to use the entire set for a couple weeks, and you'll notice a huge difference. Great price, affordable. In the beginning, you may slightly peel and slight redness, this will all go away after continued use. Highly recommend. chinkygirl
Verified Purchase
La Roche-Posay Effaclar Clarifying Solution
I love this solution. Could not do without it! LovelySkin Customer
Verified Purchase