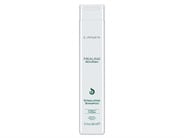 Reviews For
L'ANZA Healing Nourish Stimulating Shampoo
9 Results
Feels like it works but not sure
I think you have to use this regularly to see results. I liked it and it seems to be working you can feel the tingle. But because I also need something to thicken and for platinum blond (brassiness) I can't use it daily. Jenlovelyskin
Verified Purchase
So far so good
Almost finished the shampoo and found that it really thickens my hair somewhat. I also feel that my hair fall a slightly less when I get out of shower. It's good at oil control, too. Overall a good shampoo! LovelySkin Customer
Verified Purchase
Not What I Hoped For
My hair has become so fine and thinning, I definitely need a shampoo that give body, this one does not. I think it's a nice shampoo if you want soft and silky. I'm going to return it, too expensive to use once and throw away. Willowe
Verified Purchase
L'anza Stimulating Shampoo
Smells wonderful and works amazingly! Works best with the conditioner of the same kind. Healing shampoo
Leaves hair with soft and shiny. LovelySkin Customer
Verified Purchase
Best shampoo ever
Love it!! LovelySkin Customer
Verified Purchase
Amazing shampoo
I bought this shampoo because my hair seemed like it was thinning very quickly. After one week, I can already tell a HUGE difference in thickness. I also used to have to wash my hair everyday but with this shampoo can go every other day! Would recommend! LovelySkin Customer
Verified Purchase
A great shampoo
This is the best shampoo that I have ever used. It felt so smooth that did not want rinse it out but of course I did. Hands down the best! I will purchase again. LovelySkin Customer
Verified Purchase
Difference
I was so surprise at Lanza healing nourish Shampoo, at the difference these products make. I am older an as I have aged my hair has become thin. This product was a surprise it has thicken my hair! I bought the shampoo, conditioner together and it works!